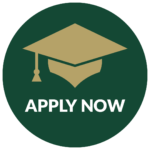 QUESTIONS?
---
Graduate Admissions
P: 706-778-8500 x1352
E: grad@piedmont.edu
Helping to Heal.
Interested in Athletic Training, MS?
Our graduate admissions team will contact you with more information.
Piedmont University's Master of Science in Athletic Training (MSAT) covers a wide range of healthcare topics – from the pathology of injuries and illnesses to conditioning and rehabilitative exercises, to nutrition and pharmacology.
As sports-related injuries take center stage in national awareness, estimated growth in athletic training may surpass 20 percent over the next decade. With growth comes opportunity.
As a growing industry, graduates of our athletic training program will be entering a field filled with domestic and international professional opportunities. The life of an athletic trainer is rewarding, especially knowing you are helping improve the health of those around you.
Piedmont's MSAT blends classroom instruction with clinical rotation opportunities. This approach gives graduate students significant and practical real-life experience while working hands-on with certified athletic trainers, physicians, physical therapists and other allied health care professionals. With prerequisite classes in subjects such as exercise science and nutrition, students will gain fundamental knowledge they will utilize throughout their athletic training careers. Institutional Program goals and outcome data can be found here; CAATE Program Data and Outcomes can be found here.
With small cohorts and individualized student-teacher attention, students receive personalized learning experience that makes a graduate program so enjoyable.
Piedmont Helps Start Your Career in Athletic Training
Piedmont University's MS in Athletic Training program is intensely focused on preparing graduate students for three crucial training exams:
Piedmont Helps Start Your Career in Athletic Training
Piedmont University's MS in Athletic Training program is intensely focused on assisting graduate students prepare, qualify and pass all three crucial training exams:
A graduate degree in Athletic Training and completion of these certifications offers graduates opportunities to practice in a variety of settings across the United States and challenge the Canadian national board examination (athletictherapy.org). These settings include, but are not limited to, high school, college and professional athletics, outpatient clinics, industrial rehabilitation sites, physician practices, performing arts, safety settings and higher education.
When students aren't expanding their minds in a classroom, Piedmont offers several experience-based opportunities like mandatory program clinical rotations, interdisciplinary professional activities and hands-on internships with certified trainers.
Regardless of the route students choose, Piedmont's academic and community resources will ensure that graduates are met with employment opportunities that will spearhead their athletic training careers!
Please note the MSAT program uses the Athletic Training Centralized Application System (ATCAS) to manage all application information and documents. Students can apply for either traditional or accelerated (3+2) entry in the secondary application process for formal program admission (Admission Criteria/Process). Acceptance into the Athletic Training Program is competitive and not guaranteed.
The Athletic Training Program at Piedmont University is accredited by CAATE.
Credit Hours:
Available: On-site at our Demorest campus
Complete in: 2 years
3+2 option: Yes
Accelerated 3+2 option:
Complete both undergraduate and graduate degrees in 5 years in this innovative and cost-effective format.
The 3+2 option allows students who declare a "pre-athletic training" undergraduate major and complete all prerequisite coursework to begin the graduate athletic training program in their fourth year of studies. Accelerated 3+2 students will complete 3 years as undergraduate students and 2 years in the professional graduate program—they will graduate at the end of the 5th year with BS in either Exercise and Sport Science or Applied Health Science and an MS in Athletic Training degrees. Student-athletes are welcome to participate in their sport every year. Our student achievement data, including our BOC pass rate, is posted on our goals page.
How our graduates are impacting the world.
Piedmont graduate students have gone on to work for organizations like:
Hospitals
Performing Arts Centers
Physician Offices
Law Enforcement Agencies
Military Branches
We want to do a lot of experiential learning. So the way we instruct is by doing."
Matthew McKinney/ Head athletic trainer
Accreditation

The Piedmont University Athletic Training Program is accredited by the Commission on Accreditation of Athletic Training Education (CAATE), 2001 K Street, NW, Washington, DC, 20006.
Related Programs
You might also be interested in one of these programs.
Health & Human Performance, MS
Reach Your Peak Potential. Piedmont Graduates in Health and Human Performance Pursue Careers in: Recreation Community Health Personal Training Sports Medicine Physical Education Exercise Science Athletic Training Coaching Start Here…
Explore this Major
Health Care Administration
Prepare to Make a Life What can I do with a major inHEALTH CARE ADMINISTRATION?Piedmont students have gone on to pursue careers in: Corporate Fitness Centers Equipment Sales Insurance Wellness Facilities Recreation Centers Patient Advocacy Groups Where do I start?…
Explore this Major
Exercise & Sport Science
Prepare to Make a Life What can I do with a major inEXERCISE AND SPORT SCIENCE?Piedmont students have gone on to pursue careers as a: Physical Therapist Physician Assistant Occupational Therapist Strength and conditioning specialist Fitness Trainer and Instructor Coach Recreational Therapist Physical Education Teacher Recreation and Sports Director Where do I start?…
Explore this Major