First-Time-in-College Families: Summer Orientation Dates Set for June, July
Summer orientation is important for family members, especially those who are new to the college experience. During orientation, families may attend sessions from various departments on campus, including student accounts, academic affairs, and student affairs. These sessions will help parents and family members know what to expect and how to best support their students while at Piedmont University.  
>>> Learn Everything You Need to Know About Summer Orientation 2022 Here <<<
There are three Summer Orientation dates in 2022. You may choose the one most convenient for you.
Orientation is crucial in order to provide all new students with information about being a successful college student at Piedmont University. Students will learn specifics about the university's academic requirements and all the campus resources available to them.
If you are unable to attend any of the dates above or have any questions or concerns, please contact Zac Moore, Director of Student Life & Leadership at zmoore@piedmont.edu.
Transfer Students
Transfer students are students that attended a different higher education institution. Please note this does not include dual enrollment courses. Transfer students will also register and attend a transfer orientation. The date for Fall 2022 orientation for Demorest Campus will be announced in May. More information and the link to register will be available in June.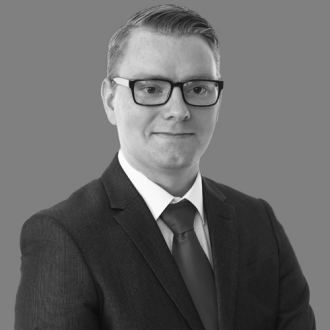 Zac MooreDirector of Student Life & Leadership;
Title IX Coordinator
706-778-8500 x2834
Email
***
What is Financial Aid? Money to pay for college! It comes in many different forms. There is gift aid, such as scholarships and grants that you don't have to pay back. There are also loan options available (which you do have to pay back).
How do I apply for financial aid? Students need to complete a FAFSA each academic year to be evaluated and offered financial aid. The FAFSA can be completed at studentaid.gov. If you choose not to complete a FAFSA, you will need to complete an Institutional Aid Application. This can be found at piedmont.edu.
What is the FAFSA? The Free Application for Federal Student Aid, FAFSA, allows our office to evaluate you for federal financial aid, such as the Federal PELL Grant and federal student loans, and state financial aid (if applicable). The FAFSA opens each year on October 1st. Remember, the earlier you complete the FAFSA, the earlier we can offer financial aid!
What are the federal student loan options? There are two types of federal student loans; the Federal Direct Subsidized Loan and Federal Direct Unsubsidized Loan. The only difference between the loans is that the subsidized loan does not accrue interest while you are enrolled and the unsubsidized loan does accrue interest while you are enrolled. You can view more information about federal student loans at studentaid.gov.
What is verification? If you are selected for verification, this is a process where we are required to collect documentation to verify that the information on the FAFSA is correct. Students are selected for verification by the Department of Education. For this process, we will send you an email that includes the information we need to complete verification, such as tax documents or W-2 forms.
What if I have special circumstances? If your financial situation has changed since completing the FAFSA, give us a call or send us an email! We can look at your financial aid to see if we can complete a process called Professional Judgment. During this process, we collect documentation to see if the financial change is great enough to qualify you for more aid.
What are my other options?

Scholarships/Grants: If you need additional assistance, you can look for outside scholarships through community organizations or online resources. We typically recommend students visit collegeboard.org and gafutures.org to search for scholarships. There are also scholarships available on the Georgia Department of Labor website.
Parent Plus Loan: For dependent students, your parent has the option to apply for a Federal Parent Plus Loan. This is a federal loan that can be applied for at studentaid.gov. There is a credit check involved with applying for this loan. If the parent is denied, the student may be eligible for additional unsubsidized loans.
Alternative loans: loans that can be applied for through a bank, credit union, or other type of loan lender. You can find more information about alternative loans at https://choice.fastproducts.org/FastChoice/home/158800.
Georgia Student Access Loan (SAL): a 1% interest rate loan offered by the state of Georgia. You must complete a FAFSA to qualify. This loan requires monthly Keep In Touch payments (KIT) at $10 per month. To apply, visit gafutures.org.
***
We are family here.
You are part of the Pride.
Piedmont University values parents and families and considers you part of the Lion Pride. You play an essential role in the success of your student and strengthen Piedmont as an institution. We are ready to work together with you to ensure your student's success.
Piedmont parents and families may sign up for the Family Engagement (FeLine) Newsletter, which features news from around campus. We also encourage parents and families to participate in the Piedmont University Family Council, an organization that offers volunteer opportunities and gives voice to your concerns and ideas.
Parents and families of current students may find the Residence Life pages helpful.
For more information, contact Terrie Ellerbee, tellerbee@piedmont.edu or 706-778-8500, ext. 2859.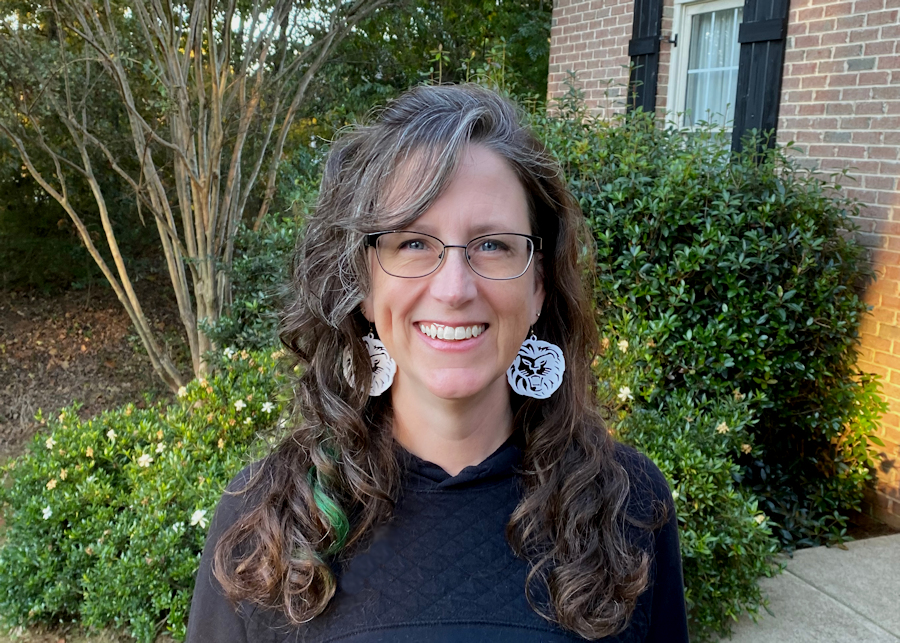 "My daughter was an incoming freshman when I said 'yes' to joining the Piedmont University Family Council! To be honest, I wasn't sure what I was getting myself into but thought it would be a great way to meet other parents and learn more about the place my daughter had decided to spend her next four years. Although the pandemic limited occasions to serve, I was able to assist with freshman move-in and enjoyed the opportunity to say hello to students and parents just beginning their time as part of the Pride. I am pleased to be part of the Family Council and hope for more chances to support Piedmont University in the future!"
*** *** ***
First-Year Success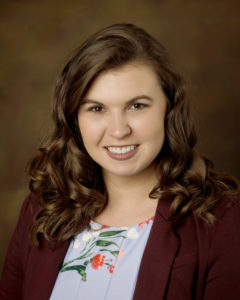 Making the transition from high school senior to college freshman comes with some challenges. We asked Madison Smith, Piedmont University's director of residential living, to share tips for parents of prospective students who plan to live on campus.
Her most important tip is to recognize that there will be a new set of expectations in college.
"The time commitments in a university environment are a completely different structure than a high school classroom. Teaching your student about time management and balancing their priorities is crucial," Smith said.
Smith also suggests parents have a conversation with their students about sharing a space/having a roommate. Have they had experience with this before?
Also, make sure your student knows how to:
Do laundry. (Don't forget the lint trap!)
Operate a microwave.
Clean his/her space properly.
Take equal responsibility for the condition of his/her room.
"Your student may experience things that are unfamiliar to them in a college environment," Smith said. "Expressing the importance of communication can make all the difference whether it be academically, socially, or mentally. There are resources on campus that can help your student adjust."
Residential Life also offers these conversation starters for you and your student as they prepare for college:
• Registering for classes/registration dates and deadlines. Remind your student to watch for these dates. They tend to come well before a semester ends. For example, registration for the Spring 2022 semester began in October. Registration dates are shared on the Piedmont University app and via newsletters sent to student email addresses. For more information, contact the Office of the Registrar, 706-776-0112 or reg@piedmont.edu.
• How to get in touch with campus faculty/staff when they need maintenance in their residence hall. Students use the housing portal ERezLife to ask for help with maintenance in their residence hall living space. This is also the portal students use when they turn in housing applications and complete immunization requirements.
• How to get in touch with campus faculty/staff when they need maintenance in their residence hall. Students use the housing portal ERezLife to sign up for housing. However, Resident Assistants (RA) in the residence halls can help with maintenance requests for their living space or in case of roommate conflicts. Residential Living staff work on forms such as health and safety inspections that occur once a semester within this portal also.
• How to budget their finances to afford books and living essentials.
• How to balance their time between school, work, athletics, and social lives.
• How to keep track of their meal plan/picking the correct meal plan to fit their needs during the semester.
• How to submit an IT ticket and get help with technical issues. Students may access the help ticket submission on the piedmont.edu website. piedmont.edu/resources/information-technology-services/.
• Requesting counseling services. Students may request an appointment via a student portal with a member of the counseling staff.
In addition, here are two of the helpful resources your student will find at Piedmont University:
Learning Center—The Learning Center offers academic support in many areas, including accounting, foreign languages, math, science, and writing. Tutors are selected by department chairs, trained in the art of tutoring, and monitored to provide the individualized attention students need. The center can also help with test-taking, time management, study skills, and note-taking skills.
Student Success Center—Help is available in many areas at Piedmont's Student Success Center, including:
Self-Exploration & Goal Setting
Time Management/Organization Assistance
Study Skills & Methodologies
Campus Resource Referral & Assistance
Interest, Major & Career Exploration
Personalized Meetings & Support
Once a student has made the transition from high school senior to college freshman and overcomes some of the immediate challenges, others will follow. We asked Madison Smith, Piedmont University's director of residential living, to share some tips for parents of current students who live on campus. The bottom line: asking for help is always encouraged.
"No matter how much experience a student may have at a university, issues may still arise. Of course, adjustment and problem solving get easier, but stressing the importance of communication can greatly impact a student's career," Smith said. "Roommate conflict, academic issues, and mental health issues are common among university students. Resources on campus can help alleviate some of those stressors. It is never a bad idea to ask for help."
Smith suggests that parents make sure their student knows who they should reach out to when they have issues to address.
"Parents can help with many issues, like budgeting a student's time and money, for example, but for others, there is help on campus," she said.
She offers several examples, including:
• When to register for classes (registration dates and deadlines). Remind your student to watch for these dates. They tend to come well before a semester ends. For example, registration for the Spring 2022 semester began in October. Registration dates are shared on the Piedmont University app and via newsletters sent to student email addresses. For more information, contact the Office of the Registrar, 706-776-0112 or reg@piedmont.edu.
• How to get in touch with campus faculty/staff when they need maintenance in their residence hall. Students use the housing portal ERezLife to ask for help with maintenance in their residence hall living space. This is also the portal students use when they turn in housing applications and complete immunization requirements.
• How to budget their finances to afford books and living essentials.
• How to balance their time between school, work, athletics, and social lives.
• How to keep track of their meal plan/picking the correct meal plan to fit their needs during the semester.
• How to submit an IT ticket and get help with technical issues. Students may access the help ticket submission on the piedmont.edu website. Here is the link: piedmont.edu/resources/information-technology-services/.
More questions? Visit piedmont.edu/campus-life/residence-life/housing-faqs/ for more information!
*** *** ***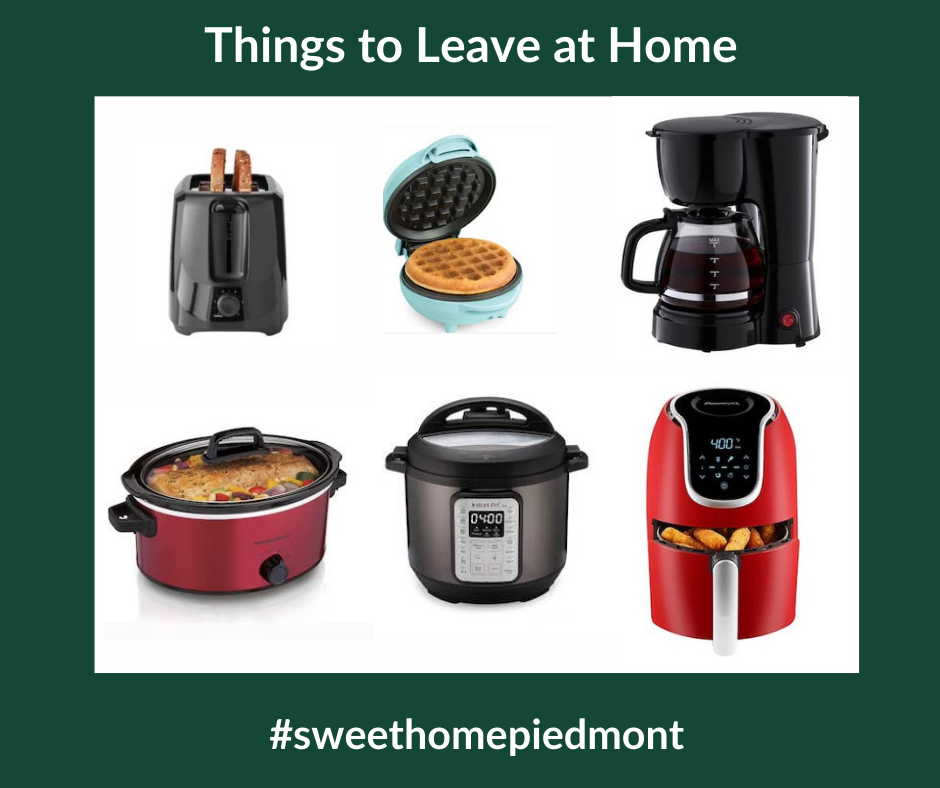 Why choose Piedmont?
Piedmont has the safest campus in Georgia.
Niche.com rates Piedmont University the No. 1 safest campus in Georgia. Nearly three-quarters of our student population lives on campus.
At Piedmont, 96 percent of students receive financial aid.
Accepted students who enroll receive offer letters so you know upfront how to budget. You will find that Piedmont is competitive with the largest public universities in Georgia.
Piedmont feels like coming home.
Our alumni say Piedmont felt like home to them. Piedmont's beautiful campus is nestled in the foothills of the Appalachian Mountains in Northeast Georgia.
Piedmont degrees lead to job opportunities.
Our professors have real-world experience and the right professional relationships to ensure job opportunities after college. Case in point: Piedmont is No. 1 in teacher placements in Georgia.
Piedmont will challenge your student.
Did you know Piedmont has ties to Harvard and Yale? Forty-five percent of our incoming 2021 class were in the top 2 academic tiers, with an average GPA of 3.54 and ACT score of 22.9, which places them ahead of 64 percent of their peers academically.
Other Links
Academic Calendar
The Academic Calendar is a great resource for dates related to registration, academic advisement, final exams, graduation, and holidays.
Northeast Georgia
Surrounded by the natural beauty of Northeast Georgia, our Demorest campus is nestled in the foothills of the Blue Ridge Mountains. Our Athens campus is in the Normaltown neighborhood near downtown's trendy shops, late-night hangouts, and eateries to suit every taste.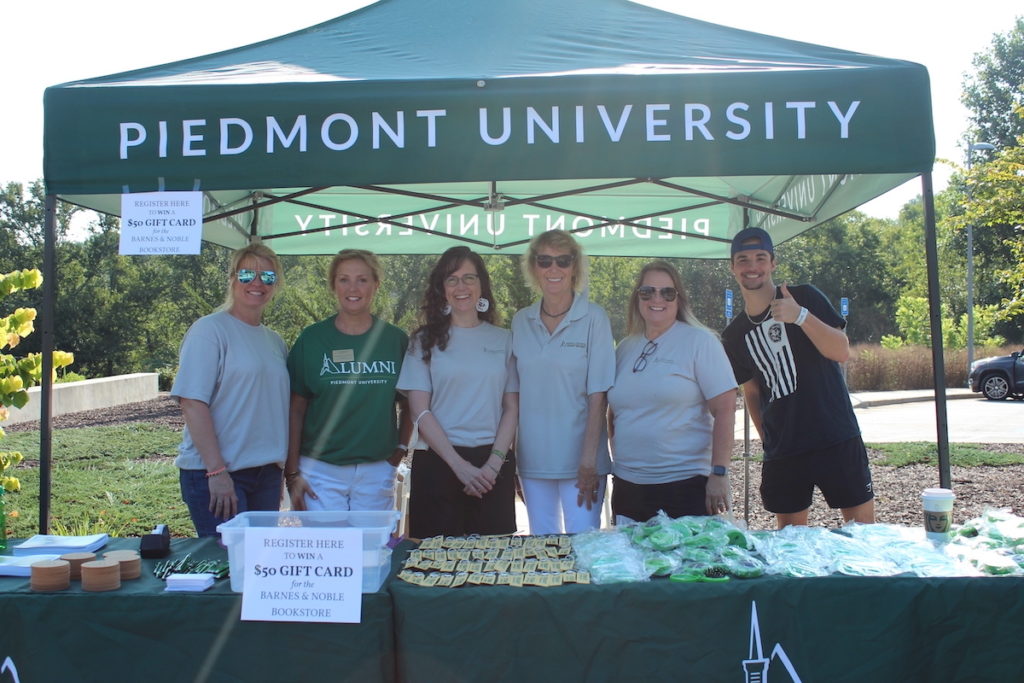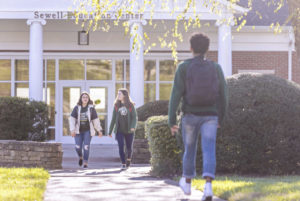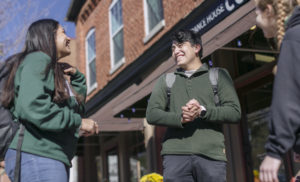 Piedmont University Parents & Families Facebook Group
We have avenues for parents and families to talk to each other as well as to the institution. One great resource is our parents and families Facebook group—created just for you.
See your student's achievements on Merit
You can go to Piedmont's Merit page, type in your student's name, and see all of his or her achievements! If you don't see your student at first, try typing in just the last name.
*** PARENTS & FAMILIES NEWS ARCHIVE ***
Chaplain's Discretionary Fund Can Make All the Difference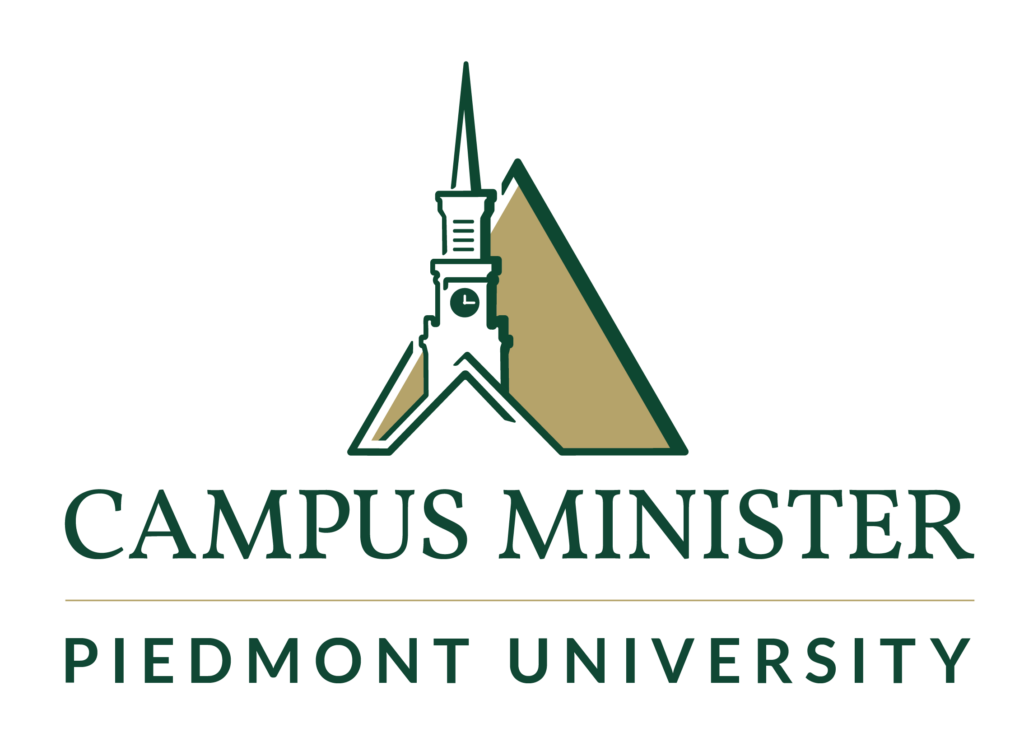 The Chaplain's Discretionary Fund at Piedmont University can bridge a tough spot to help a student attend, stay in school, or graduate. Donations fund 100 percent of its budget.
The help is "supposed to be a gift from the universe," said Campus Minister Tim Garvin-Leighton, assistant professor of religion. He administers the fund. No record of recipients is kept, in part because there may be medical issues involved.
Garvin-Leighton gave a few general examples of how the fund has helped students in the past.
A graduate student attending the Athens campus was also working, taking care of his grandmother — and living in his car. In that case, the fund paid for a few days in a hotel until more suitable housing could be secured.
Another student was about to graduate when a tornado destroyed her family's home, leaving no money for the final payment due to Piedmont. The chaplain's fund was able to help there, too.
It isn't always something large. In some cases, enough money for a few gallons of gas might make all the difference.
Students may be caught off guard or find themselves in limbo over fees, textbooks, or unexpected expenses. A student may be expecting a refund from Student Accounts, but a need arises before it hits.
Students are always grateful.
"Never, not once, has a student acted entitled or deserving," he said. "Some do pay it back, though there is no expectation of that."
Recipients often ask who they can thank, but Garvin-Leighton does not always know who the donors are.
"People who give on a regular basis, they know this is going to help students," he said. "Many of them might have dropped out if not for the fund. The most important thing is that it changes lives."
To make a donation by mail, send a check made out to Piedmont University with "Chaplain's Discretionary Fund" in the memo line to the attention of Garvin-Leighton or University Advancement. For more information, email Garvin-Leighton at tleighton@piedmont.edu.
*** *** ***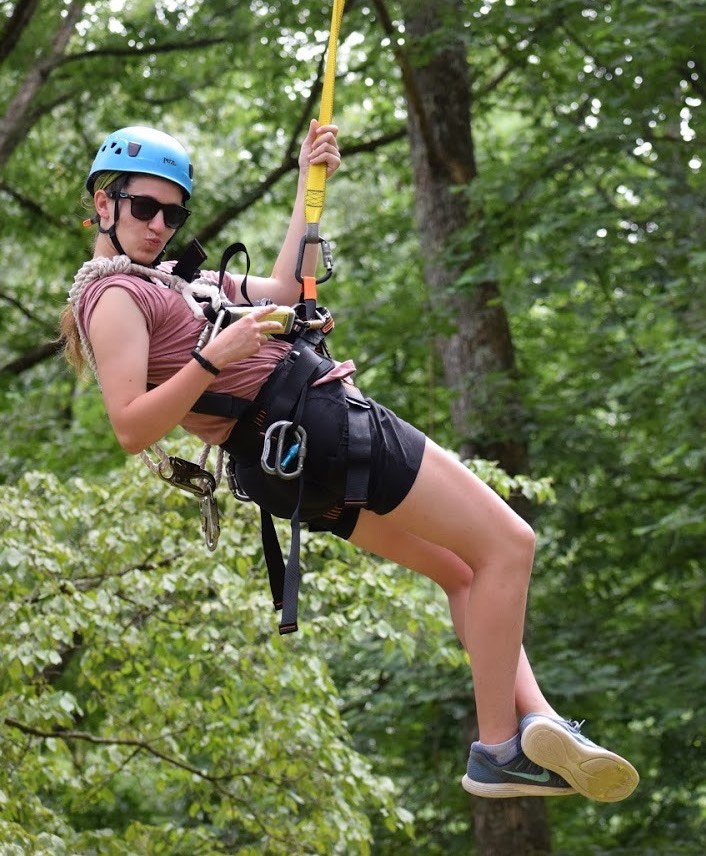 Claire Allinson Wants Everyone to Just Get Out(doors)
Claire Allinson's unofficial title could be outdoor recreationalist or adventure organizer. She is the face behind
Adventure Trips for Piedmont University students. Upcoming adventures include a ski trip in early February, horseback riding and/or caving in March, and a sunset hike in April.
Her official title is assistant director of student life. Along with creating wellness initiatives and programming and managing the student staff of the fitness center and the rock wall, Allinson is responsible for planning and organizing the Adventure Trips. Her goal is to nudge people out of their comfort zone.
"My passion is getting people outdoors and showing them, especially students, that just because you've never done something before and just because it seems scary — and all these factors are holding you back — you can do it," she said. "I want to enable students to try new things, learn about themselves, and grow as a person."
Everyone knows the comfort zone. Fewer know about the panic and growth zones that people fall into when tackling a new challenge, like a ropes course, rappelling, or climbing an indoor rock wall.
"The panic zone is when you are doing something completely outside of what you've ever done, and you're panicking. It's not fun and you're not learning," Allinson said. "What outdoor professionals are shooting for is that middle zone, which is called the growth zone."
In the growth zone, people try something completely new to them while feeling safe and supported.
Allinson came to Piedmont last October to accompany her sister, Caroline, who was visiting campus as she explores options for college. Claire climbed the rock wall in the Commons. She talked to student employees and Vice President of Student Life and Leadership Dr. Kim Crawford. She learned about the job opening and after a little research decided Piedmont was a good fit. She said the visit with her sister "very serendipitous."
She hopes to offer belay certification with training on the rock wall at Piedmont. To climb "on belay" in the most basic terms means to support a climber in case of a misstep, which happens to be the perfect metaphor for getting students safely out of their comfort zone.
Allinson had to learn how to put herself in the growth zone before she could help others. She achieved Level 2 certification through the Association for Challenge Course Technology (ACCT) while she was a student worker at the University of North Georgia. She graduated in 2020 with degrees in math and accounting.
"I learned so much getting those degrees; not only about the subjects but just the hardy determination of getting through my classes, especially because I was in the honors program," she said. "In the future I might settle down and work in accounting, but for now, I just love being outdoors and getting other people outdoors."
Opportunities for Adventure Trips may be found on event calendars that are posted around campus as well as on the Piedmont student app. For more information, email Allinson at callinson@piedmont.edu.
*** *** ***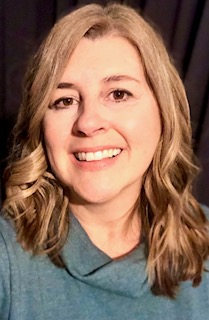 Counselor Keyla Stephens on Anxiety and Virtual Care
Anxiety is the No. 1 issue students talk about with counselors at Piedmont University.
When students come to Licensed Professional Counselor Keyla Stephens with anxiety, she always asks some basic questions: "Are you eating regularly?" "Are you getting enough sleep?" Self-care is vital.
"Sleep is a big one," she said. "Without proper sleep, your body feels run down. You can't think clearly, or problem-solve. Feeling highly anxious and forgetting to eat or drink anything can drop your blood sugar — as well as affect your blood pressure — and those symptoms can mimic an anxiety attack."
Students must learn to be responsible for their well-being, including their mental and emotional health. Stephens suggests parents check in with students and listen to their concerns without trying to "fix" their problems.
"You were at home with your parents, and you knew that it would be OK, because they would take care of it," she said. "Now, you're on your own and you have to figure it out, so you need different coping strategies. Anytime there is an adjustment, it can bring up all kinds of different emotions. Sometimes students are not equipped to handle them because they've not had to before."
Counselors will not suggest dropping a class or sport or quitting a job but will instead encourage students to focus on finding balance.
"If you're just pushing yourself hard to do things but you're never taking any time just to relax and restore that energy, then you're going to burn out," Stephens said.
Virtual Care Available to All Students
Students should not wait until there is a crisis to seek help. Stephens said that is where virtual care can be helpful. Students may still see a counselor in person, but the virtual care is a 24-hour/seven-days-a-week option and a free service for Piedmont students.
"It is a good resource. It's good for them to go ahead and utilize it because even if they just talk to a person, a counselor there one time, it will kind of familiarize them with the process," Stephens said. "It adds an extra layer of support."
Students may talk to doctors and therapists and get on-demand crisis counseling through The Virtual Care Group. Once they register, there are several topics students may speak with board-certified doctors or licensed counselors about, including anxiety, bipolar disorders, depression, grief & loss, panic disorders, relationships, stress, and trauma & PTSD, as well as common physical ailments like ear or sinus infections and allergies.
Those concerned about privacy should know that students may ask counselors to reserve a room designated for virtual counseling or talk to their resident advisors about securing a private location.
Nearly 190 Piedmont students have registered for The Virtual Care Group's services.
Students must learn to distinguish whether an issue is one they need help with or one they can handle on their own. It is all part of becoming an adult.
"Encourage them to seek out whatever support they can, whether it's talking to their coach or talking to faculty or coming to counseling," Stephens said. "Be patient with them and help them tap into their own resiliency."
*** *** ***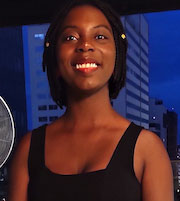 A Senior Shares Tips for Finals
By Sara McKellar '22
Senior Marketing, Management Double Major
Understand that self-improvement, achievement, and actualization, should not come enrobed in self-destruction. Allow yourself the room and preparation to succeed.
Here are some tips as students prepare for finals week:
Get that good night's rest before the exam. Do not plan to cram. You'll find that brief, refreshing morning reviews are more effective than inundating yourself with information last minute. Plan your night and morning accordingly.
Sometimes "good enough" is enough. Sometimes your "best" isn't the same as someone else's. A low grade isn't the end of the world if you do better the next time—even if by a point. Just try not to fail, though. That'd be a waste of money and classes are expensive to retake.
Be self-aware enough to recognize when you are unprepared or need help with a subject. Do not wait until the final to think about tutoring, studying, finally reading the assignments. Its advantageous to you to know your capabilities and limitations in advance to those things being tested.
Trust your gut—you're more likely to change your answer to something wrong if you spend too much time overthinking your answer. Sometimes what appears simple truly is that simple.
Raise your hand in class and ask questions. This isn't high school. It's not embarrassing that you don't know or understand something. Everyone is in the same boat and chances are, if you have a question, there's someone else in your class who is on the same page.
Don't rely on score curves.
Do. Not. Cheat. EVER. You will be ignorant of class material as a result and be unable to apply said material in the real world. Don't do it. Your future supervisor will thank you.
***
Freaked Out About Finals: Helping Your Student Cope with Stress
Finals are rarely fun. Students begin worrying about them well beforehand. Grades are at stake and, depending on the course or student, there may be little room for error.
Piedmont University's Licensed Professional Counselor Keyla Stephens said parents can help students through the toughest days of the semester by understanding what test anxiety and stress do to the body. It releases cortisol, a steroid hormone known as the body's "internal alarm system."
"It is one of the ways our bodies help us cope with physically or emotionally difficult situations. Cortisol causes an increase in heart rate and blood pressure, and thus, boosts energy so we can handle stress," she said.
That comes in handy if we are in danger or the stressor is an upcoming performance or competition.
"However, being in this state at a constant level can derail our body's functioning. When cortisol levels are elevated for too long without returning to baseline, cognitive processes are impacted and physical and emotional well-being suffers," Stephens said.
That could mean trouble with memory, thinking clearly, and decision making, all essential to performing well on tests.
Students should not skimp on exercise and sleep because both can support healthier responses to stress.
"There are things we can do to help stay within our own 'window of tolerance' and handle stress effectively, even during times of additional stress such as final exams," Stephens said.
Here are five tips for handling test anxiety to share with students:
Evaluate whether to stay up late studying by how much sleep you have been getting. (Study results showed that students performed, on average, four points higher on final exams than those who did not sleep at least eight hours per night)
Eat well. It can be tempting to skip meals and grab snacks; however, this can lower energy and interfere with concentration.
Pick a physical activity that you enjoy and aim for 20 minutes a day. Exercise can help reduce stress and improve memory and sleep.
Organize your work and create a study schedule. Write down tasks and prioritize time for each. Simplify studying into manageable parts and incorporate breaks.
Find time for yourself. Whether connecting with others, relaxing, or just unplugging for a few moments, take time to recharge in whatever way works for you.
"In the big picture, your mental health is more important than a grade," Stephens said.
***
Piedmont Junior Madison Wright an Artist of the Month at Gallery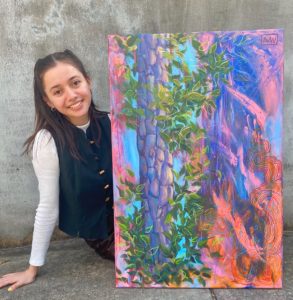 Bleu Gallery honored Piedmont University junior Madison Wright as Artist of the Month in January. The gallery in Dahlonega, a town 45 minutes from Piedmont's Demorest campus, features primarily Georgia artists.
Wright knew even as a toddler drawing "on the walls all over my house" that she wanted to be an artist. As a teenager, she gave engineering a try but came back to her first love.
"To feel fulfilled in life, I must follow what I am passionate about," she said.
Piedmont entered Wright's radar when she was researching Georgia colleges with strong art programs. Piedmont made the list. While still in high school, she stayed on campus overnight (pre-COVID) for an admissions event — the Fine Arts College Experience (FACE) — and learned what it would be like to study art at Piedmont.
"What piqued my interest the most was seeing the beautiful art building and its facilities," she said. "My ultimate deciding factor to go to Piedmont was attending the FACE program and meeting the current art students and professors."
"I loved seeing the one-on-one connection with the professors and the community of students, which I felt would benefit my academic goals," Wright said.
At Piedmont, she has learned new techniques such as printmaking, and said she has "developed a more robust voice as an artist," she said. Her art is inspired by nature. New ideas and perspectives from professors who teach subjects outside of the fine arts program, including English, are also incorporated into her work.
Wright will graduate in 2023. She feels like she just got here.
"But I look back and see how much I have grown as an artist. I will leave Piedmont University to pursue a career as a studio artist, sharing my work with the masses," she said. "I look forward to the journey ahead of me, and I am proud to become the artist that the younger me only dreamed of."
View a video of Wright at Bleu Gallery talking about her work at https://fb.watch/aF8bJjOXgF/.
To learn more about the fine arts at Piedmont University, visit piedmont.edu/fine-arts.
Here at Piedmont University, we offer an education that is personal in its approach, passionate in its application, and practical in its impact. That's the Piedmont Promise!
Contact Us