Campus Police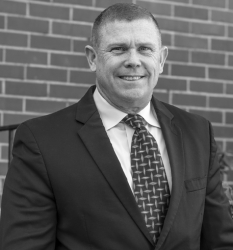 Jim Andrews
Chief, Campus Police
The mission of the Piedmont University Campus Police Department is to promote an atmosphere of learning and community involvement by enhancing the physical, mental, and emotional security and well-being of the students, faculty, staff, and visitors; provide visible, proactive, compassionate, prepared, and professional police services to all stakeholders centered on integrity and personal responsibility, free from bias or prejudice; and improving the quality of life for students, faculty, staff, visitors, and the greater community through modeling, mentoring, and creating opportunities for involvement.
This site provides information on security locations at both campuses and parking. You will also find important information about campus safety and crime statistics.
Demorest
The Campus Police Office is located in the Getman-Babcock Residence Hall. Officers are on duty 24 hours a day, 7 days a week. Officers are visible on campus and at the residence halls, ensuring a safe learning environment around the clock.
Demorest Campus Parking Map [PDF]
Demorest Campus 911 Addresses [PDF]
Phone: 706-939-1349
Athens
On the Athens campus, Security is located at the front desk when entering the building from the main office parking lot. Security patrols are in the evenings after 4 p.m. through 8 a.m. during the week.
Athens Campus Parking Map [PDF]
Phone: 706-433-1789 or ext. 8303
Parking
Parking Regulations are strictly enforced. Students will be issued a hanging tag permit that they will be required to use while at Piedmont University. Students can appeal a citation.
Demorest: Students will be issued a parking permit that they will be required to use while at Piedmont University and Parking Regulations are strictly enforced. Students can appeal a citation.
Athens: Students are issued an ID badge that is required to enter the parking area and building.
Clery Act Annual Security Report
The Clery Act requires all colleges and universities that participate in federal financial aid programs to keep and disclose information about crime on and near their respective campuses. View the Crime Statistics for Piedmont University.
The Annual Security and Fire Safety Report contains Piedmont policies and procedures for campus safety and security as well as campus crime statistics for the past three years. See the Annual Security and Fire Report.
Emergencies and Severe Weather
The Emergency Preparedness Plan provides actions Piedmont's faculty, staff, students and campus visitors should take in the event of many different types of emergencies.
Weather and Emergency Alerts
In the event of a severe weather emergency, our first priority is to keep students on campus safe and comfortable during power outages or when driving conditions are dangerous.
When severe weather strikes, Piedmont will announce any closings via www.piedmont.edu; the Piedmont University Mobile App; and E-Alert text/email messages. (To sign up for E-Alert messages to your phone or email, see below.)

Social Media
The college will also send messages and update content through the Piedmont University accounts on Instagram (@piedmontuniversity), Twitter (@PiedmontGA) and/or Facebook (@PiedmontU) as appropriate.

Campus Safety
During an emergency or if there is a power outage, students or parents can contact Piedmont personnel by calling 706-778-2222. Commuting students (Demorest and Athens) are encouraged to stay home if driving conditions in their area are prohibitively dangerous. In most cases, residential students are also urged to remain in the residence halls on campus.

Emergency Shelter
On the Demorest campus, all resident students should keep a sleeping bag, flashlight and battery-powered radio in their room. If residence halls should lose power for an extended period, the Student Commons is the designated emergency shelter. The building is equipped with a generator, and the dining hall staff will be able to prepare meals. The President's Home on the Demorest campus is also equipped with a generator and will serve as the emergency operations center.

Emergency Alert Text Messages
Piedmont University makes available to our students, staff, and faculty access to the E2Campus multimodal mass notification system that allows school administrators to send time-sensitive messages to subscribers' mobile phones and email addresses. These notifications would be a form of communication that delivers descriptive information about an emergency scenario such as an on-campus emergency, weather warnings or campus closings. This opt-in service allows you to decide whether you want to participate and is of no cost to you. You will be able to opt out at any point in time and there will be no SPAM texts arriving on your phone.
Please consider opting into this service to be notified of emergencies and thus provide a safer environment for you. The web address listed below will get you to the set-up screen where you can establish an account for SMS text notification and/or email notification: https://piedmont.omnilert.net/subscriber.php
If you have created an account in the past please be sure to reactivate it every year.
Anonymous Tip Line
Piedmont provides a confidential anonymous tip line as a means by which students, faculty, staff or community members may relay information anonymously to Campus Police for investigation. If this is an emergency or crime in progress, do not use this form. Instead, call 706-939-1349 or 911.
Hazing
Hazing, in any form, physical or mental, is strictly prohibited and is grounds for immediate dismissal. All Piedmont fraternities and sororities must file a hazing policy compliance form with the Office of Student Life to certify compliance with this policy.
We thank you for helping make Piedmont a safer place to learn and work.