Back to news
Piedmont University #1 in Teacher Placements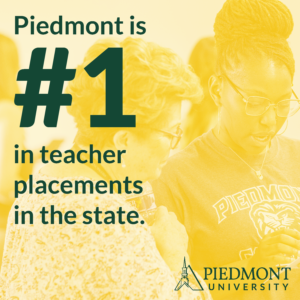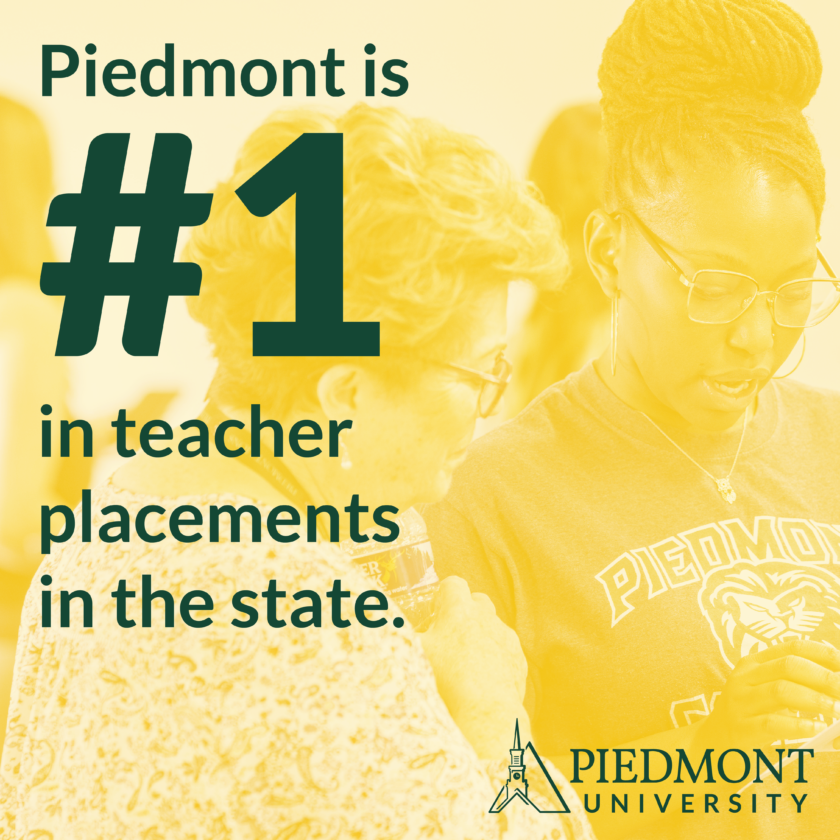 Piedmont University places teachers at a higher rate than any other education preparation program in the State of Georgia, according to a new report from the Governor's Office on Student Achievement.
"Providing high-quality teacher preparation has been at the heart of Piedmont University since our founding nearly 125 years ago," said President James F. Mellichamp.
"Principals know that when they hire a Piedmont graduate, they are hiring someone who can effectively lead, teach, and inspire their students from day one."
The 2020 Georgia K-12 Teacher Retention report, published as an addendum to a 2019-20 workforce study, examines placement and retention of teachers throughout the state.
Piedmont has the highest teacher placement rate in the state, with 91.2 percent of its graduates being hired. This was well above the state's overall placement rate of 80.7 percent.
College of Education Dean Mark Tavernier attributed Piedmont's No. 1 ranking to a number of factors.
"Piedmont has long-standing and close relationships with most of the school systems in North Georgia. We invest the time, energy, and resources to mold students into teacher-leaders. In addition, all of our undergraduate faculty, and many of our graduate faculty, come from a K-12 background," Tavernier said.
One such faculty member is Nancy Strawbridge, a former elementary school principal, who is now associate dean of the College of Education.
"As a principal, I was always eager to have Piedmont interns and graduates in my school because they already had a lot of experience working with children from their undergraduate studies. Piedmont graduates were also well-prepared to teach the curriculum with a range of instructional strategies for every learner," she said.
White County Schools Superintendent Laurie Burkett agreed.
"Piedmont graduates come to us ready to teach. They are grounded in curriculum, grounded in sound instructional practices, have real-world experience, and are able to move from theory to practice with ease," Burkett said.
"Piedmont is a go-to program for high-quality teachers."
Piedmont University's College of Education offers bachelor's, master's and doctorate degrees.