Improve the quality of life for others.
Exercise and Sport Science is the study of the human body as a biological machine; specifically, students explore how the body and individuals respond and adapt to physical activity in terms of their movement patterns, physiological processes, and psychosocial interactions.
Students in the Exercise and Sport Science program will learn to assess movement efficiency and outcomes, health behaviors and risk factors, nutritional status, and physiologic performance to create personalized training or behavior change programs to address individual needs.
While many career paths are options with only an undergraduate degree, others require advanced studies. Piedmont University has designed the Exercise and Sport Science program with future graduate study in mind by including foundational courses in both kinesiology and traditional sciences like biology, chemistry, and physics.
Exercise and Sport Scientists serve clients in many different settings, often with the goal of improving quality of life or performance. They use analytical and communication skills to determine a client's baseline function and plan a course of action to help them reach personal goals. These tasks can include:
Perform health risk appraisals for normal, at-risk, and athletic populations
Assess wellness-related behaviors, including physical activity, nutrition, and stress
Perform functional capacity evaluations
Perform biomechanical assessments of sports skills and task-specific movements
Exercise testing to assess cardiorespiratory and metabolic function
Prescribe activity programs to promote health and wellness
Implement behavior change strategies with clients to reach personal goals
Educate clients regarding the use of exercise as medicine to prevent or manage disease, injury, or disability
Liaise with medical and allied health professionals to create a multidisciplinary approach to healthcare
What classes will I take?
Program Goals
The Program is committed to recruiting seven quality students into each cohort, retaining 80% of students each year, and graduating them four years after program admission.
Piedmont Goal Reference:  GOAL 8.  Piedmont University will provide students the resources to achieve their academic goals in a timely fashion and meet learning outcomes expected in their degree programs.
Outcome (non-student learning):  The number of students who matriculate into each cohort and persist.
The Program seeks to provide high quality instruction that integrates cognitive and psychomotor skills into active problem solving abilities that will culminate in 90% of students having post-graduate placements (employment or graduate school) within six months of graduation.

Piedmont Goal Reference:  GOAL 1. Piedmont University will attract and retain students, faculty, and staff, and engage alumni and friends, by providing experiences with the College that inspire in them a lifelong affinity with the institution.
SLO 2: Students will work collaboratively through interprofessional teams to provide or accommodate quality care to clients across the lifespan in a variety of settings, while respecting  the diversity of individuals, groups, and communities.
2.1 Apply clinical reasoning skills throughout the physical examination process in order to assimilate data, select the appropriate assessment tests, formulate a differential diagnosis, provide care, and make appropriate referrals.
2.2 Use psychosocial techniques to enhance patient care and determine when abnormal behaviors require referral.
2.3 Adapt therapeutic interventions using clinician– and patient-oriented outcomes with consideration to the stage of healing and goals to maximize patient participation and quality of life.
2.4 Implement, evaluate, and modify treatment plans for both healthy and at-risk individuals that meet their performance or wellness goals through collaboration with allied healthcare providers.
2.5 Create, evaluate, and modify an environment conducive to safe activity participation.
2.6 Demonstrate cultural competence in the care of clients from diverse backgrounds.
The Program is committed to supporting a minimum of one student in an internship or other experiential learning experience each year.

Piedmont Goal Reference:  GOAL 4. Piedmont University will offer traditional and innovative academic programs that are rigorous in content and flexible in real-world application.
SLO 1: Students will integrate knowledge, skills, and values from the arts and sciences to engage in critical and creative dialogue through discovery, analysis, and communication.
1.1 Propose and apply methods of injury prevention and risk reduction for both healthy and at-risk individuals.
1.2 Design treatment plans for both healthy and at-risk individuals that meet their performance or wellness goals.
1.3 Demonstrate oral, written, and visual communication strategies that are organized, coherent, accurate, and professionally prepared and delivered.
1.4 Critically evaluate research findings to develop differential diagnoses for injuries and illnesses.
1.5 Develop promotional strategies for healthy living and injury/disease prevention.
The Program is committed to increasing the number of qualified full-time faculty and providing professional mentoring.

Piedmont Goal Reference:  GOAL 6. Piedmont University will educate the whole student through co-curricular programs, extra-curricular activities, and experiential learning endeavors.
SLO 3:  Through civic engagement, personal growth, and ethical reasoning, students will demonstrate responsible, global citizenship by upholding high professional standards.
3.1 Identify state and national regulations and demonstrate professional, moral and ethical judgment when delivering patient-centered care.
3.2 Adapt evidence-based practice concepts when making clinical decisions and critically examining athletic training practice.
3.3 Develop and evaluate facility design and management strategies in the context of a healthcare system (i.e. risk management, healthcare delivery mechanisms, insurance and reimbursement documentation, patient privacy, and general facility management).
3.4 Use effective documentation to develop, participate in, and lead patient-centered care.
3.5 Use appropriate professional guidelines to develop, implement, evaluate, and modify emergency care strategies.
3.6 Demonstrate a commitment to professional growth and development.
FAQs
Exercise and sport science encompasses many of the skills used in physical therapy and orthopedic medicine, as human anatomy knowledge, physical assessment skills, and movement science are core assets in all three careers. This program was designed to include a majority, if not all, prerequisite courses common to graduate programs in physical therapy, occupational therapy, chiropractic, and medicine (graduate programs may require additional courses that are not completed routinely with this major; therefore, students should work with their undergraduate faculty advisor to ensure their course plan meets their personal goals).
Those with an exercise and sport science degree who wish to enhance their qualifications often acquire certifications from the National Strength and Conditioning Association as a strength and conditioning specialist or American College of Sports Medicine as a Fitness Specialist or Personal Trainer. Other common certifications fall within the areas of recreation, massage therapy, and nutrition.
Prepare to Make a Life
What can I do with a major in
EXERCISE AND SPORT SCIENCE?
Piedmont students have gone on to pursue careers as a:
Physical Therapist
Physician Assistant
Occupational Therapist
Strength and conditioning specialist
Fitness Trainer and Instructor
Coach
Recreational Therapist
Physical Education Teacher
Recreation and Sports Director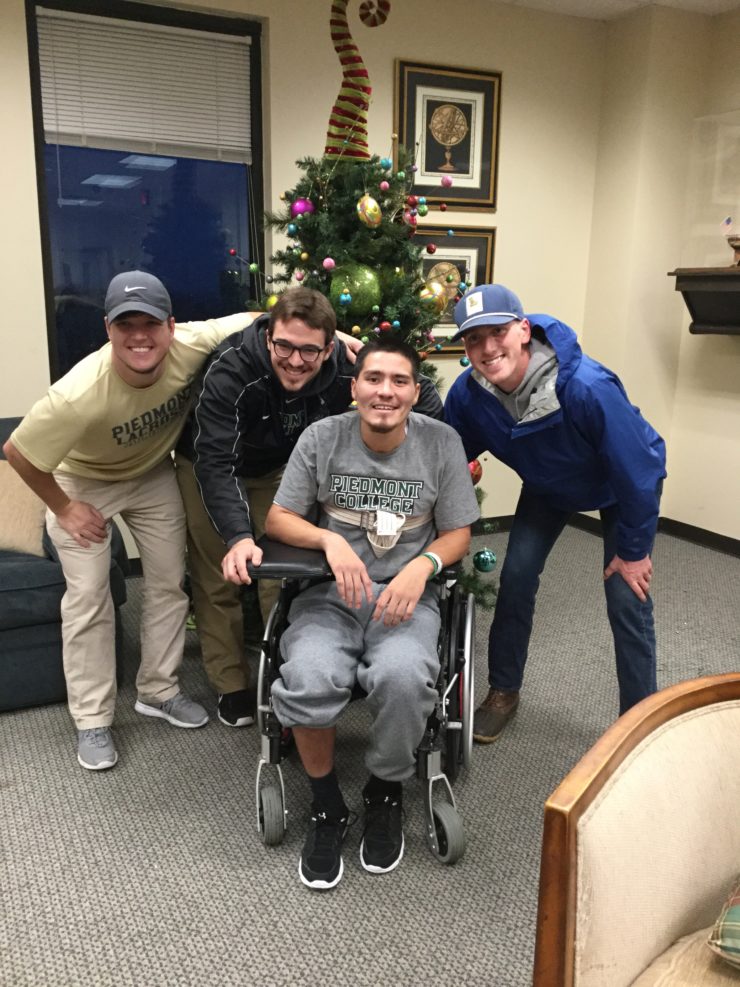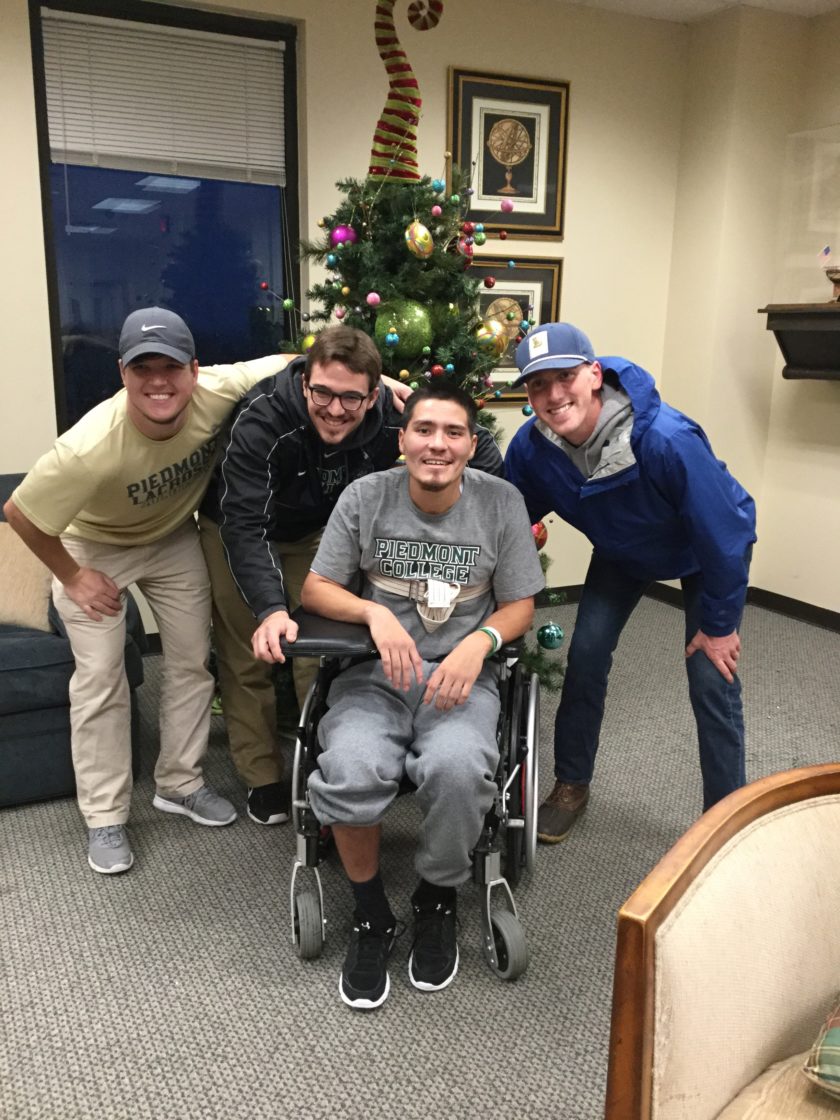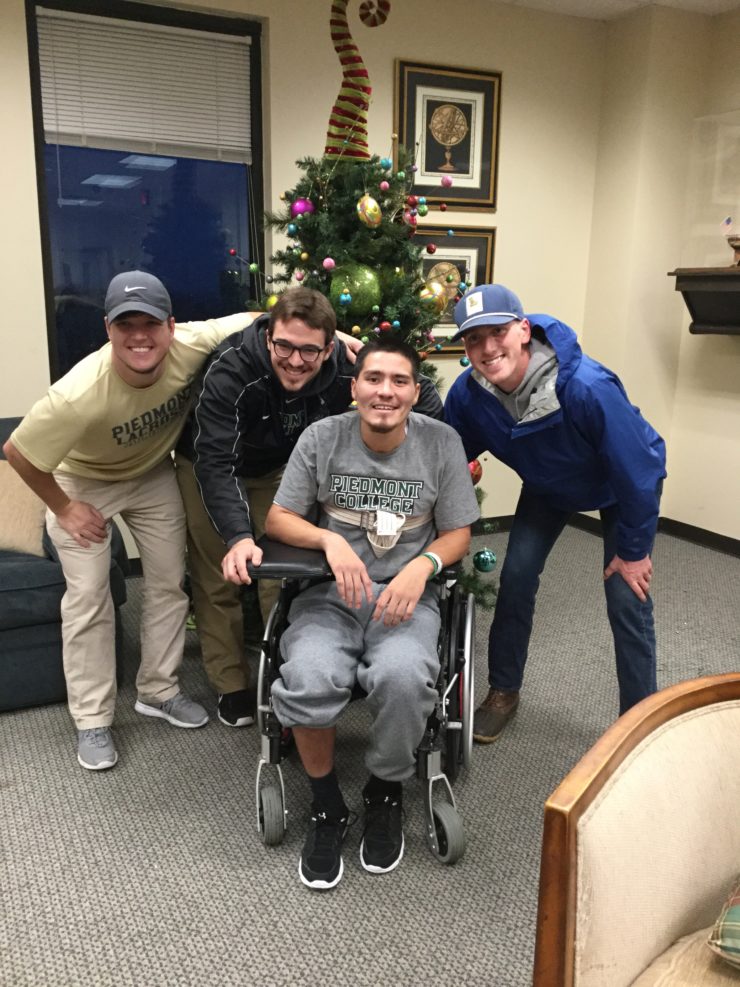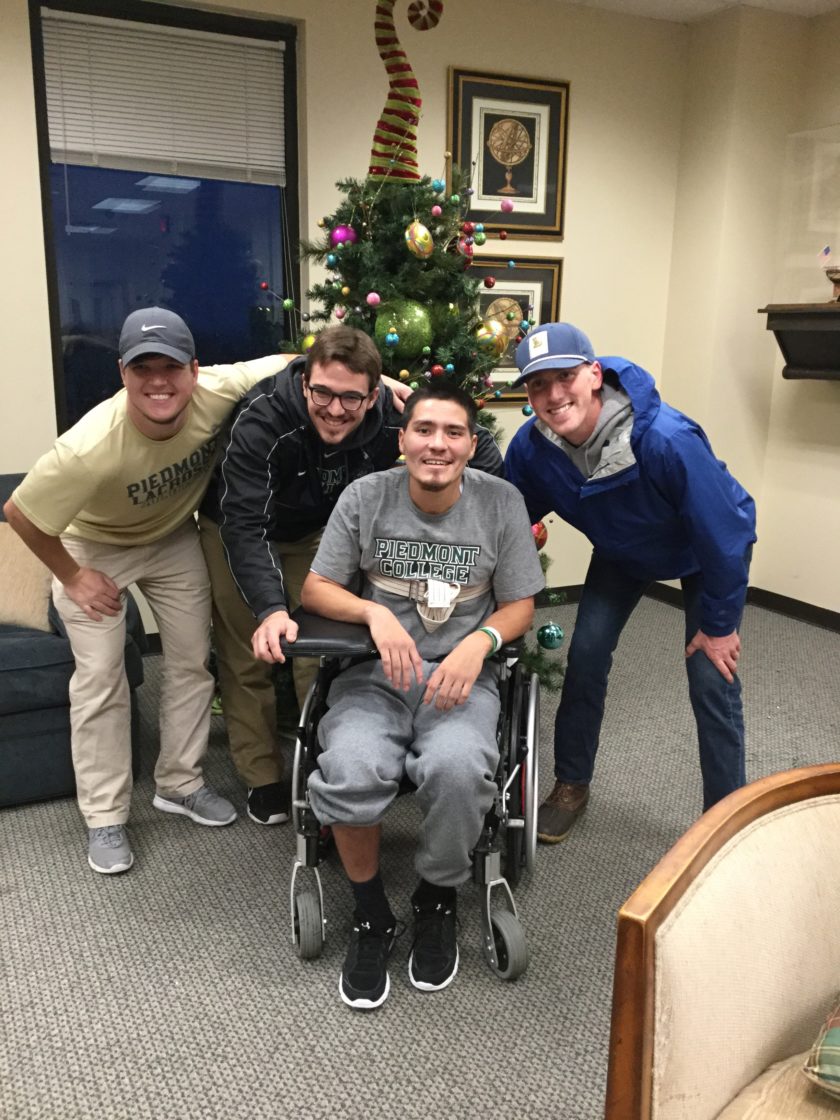 Back to busy
In Athens, the Georgia Bulldogs had pulled ahead of Vanderbilt 16-10, but an unanswered touchdown two minutes into the final quarter ultimately put the Commodores in the win column. It was October 15, 2016. Piedmont University senior Gilbert "Bert" Ibarra had attended the game with a couple(…)
Keep Reading
Related Programs
You might also be interested in one of these programs.
Athletic Training
The only program of its kind in NCAA DIII in the Southeast, Piedmont allows students to earn an undergraduate in exercise and sports science and graduate degree in athletic training in 5 years….
Explore this Major
Applied Health Science
This cross-disciplinary degree combines the study of biology, anatomy, nutrition, community health and more. It approaches wellness from a holistic perspective….
Explore this Major
Health & Human Performance, MS
Reach Your Peak Potential. Piedmont Graduates in Health and Human Performance Pursue Careers in: Start Here…
Explore this Major