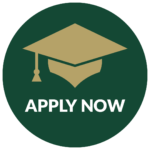 Program Outcomes
Annual Assessment Report 2020-2021 [PDF]
Health Sciences Policy Manual
Health Sciences Policy Manual (2021-2022) [PDF]
Who will my professors be?
QUESTIONS?
Our Undergraduate Admissions team can help!
---
Undergraduate Admissions
P: 706-776-0103
E: ugrad@piedmont.edu
Helping to Heal.
Interested in Athletic Training?
Our admissions team will contact you with more information.
Have you been passionate about sports and athleticism for the longest time? If so, Piedmont's athletic training degree may be the best fit for you. From working in law enforcement, the military, and performing arts centers to physician's offices and hospitals, or training the most qualified athletes, this career can often be exciting and ever-changing.
As sports-related injuries take center stage in national awareness, estimated growth in athletic training may surpass 20 percent over the next decade. With growth comes opportunity.
As a growing industry, graduates of our athletic training program will be entering a field filled with domestic and international professional opportunities. The life of an athletic trainer is rewarding, especially knowing you are helping improve the health of those around you.
Piedmont Helps You Take the First Step in Athletic Training
Piedmont University offers an innovative "3+2" program that allows students to earn an undergraduate degree in exercise and sports science while simultaneously working towards a master's degree in athletic training. All of this can be done in a mere five years. This fast-track program is the only program of its kind in NCAA DIII in the Southeast and provides hands-on learning through supervised patient care at local schools and medical centers. In addition, students will participate in two semesters of immersive clinical experiences.
The Athletic Training program's structure is geared towards preparing students for three crucial exams: the BOC (Board of Certification), CHES (certified health education specialist), and CSCS (certified strength and conditioning specialist). With small cohort sizes, faculty mentorship, individualized attention and interprofessional disciplinary opportunities, students will feel confident in their abilities to pass these important professional exams.
Although students in athletic training will be dedicated to their academic learning, Piedmont values out-of-class experiential learning. Participants in this program will have access to a variety of interpersonal community activities:
4 semesters of clinical work with allied professionals and partners
Immersive community experiences related to athletic training
Faculty-led student research
The use of NCAA eligibility for sports in both undergraduate and graduate programs
With Piedmont's help in tracking potential employment, our graduates will feel ready use their academic and community experiences to take on the athletic training world!
Traditional-entry students must hold a bachelor's degree in exercise science, health science, or a related field from Piedmont or another accredited institution before entering the two-year professional phase of study. Students with degrees in other areas should contact the program for a list of leveling courses.
The 3+2 option allows students who declare a "pre-athletic training" undergraduate major and complete all prerequisite coursework to begin the graduate athletic training program in their fourth year of studies. Accelerated 3+2 students will complete 3 years as undergraduate students and 2 years in the professional graduate program—they will graduate at the end of the 5th year with BS in Exercise and Sport Science and an MS in Athletic Training degrees. Student-athletes are welcome to participate in their sport every year.
Institutional Program goals and outcome data can be found here; CAATE Program Data and Outcomes can be found here.
Reach Your Peak Potential.

Piedmont graduates in Athletic Training pursue careers in:
Athletic Training
Medicine
Physical Therapy
Military
Law Enforcement
Sports Medicine
Performing Arts
Related Programs
You might also be interested in one of these programs.
Exercise & Sport Science
Prepare to Make a Life What can I do with a major inEXERCISE AND SPORT SCIENCE?Piedmont students have gone on to pursue careers as a: Physical Therapist Physician Assistant Occupational Therapist Strength and conditioning specialist Fitness Trainer and Instructor Coach Recreational Therapist Physical Education Teacher Recreation and Sports Director Where do I start?…
Explore this Major
Applied Health Science
This cross-disciplinary degree combines the study of biology, anatomy, nutrition, community health and more. It approaches wellness from a holistic perspective….
Explore this Major
Athletic Training, MS
Our Master of Science in Athletic Training (MSAT) covers a wide range of healthcare topics – from the pathology of injuries and illnesses to conditioning and pharmacology….
Explore this Major