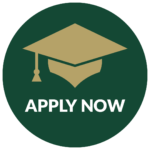 Who will my professors be?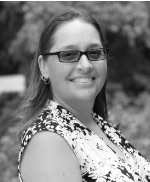 Abbey Dondanville
Professor, Health Sciences & Associate Dean, Health Sciences
QUESTIONS?
---
Graduate Admissions
P: 800-277-7020
E: emailaddress@piedmont.edu
---
About Athletic Training
The Piedmont University MS in Athletic Training Program (MSAT) is under the direction of Dr. Abbey Dondanville, ATC. The professional program is accredited through the CAATE (Commission on Accreditation of Athletic Training Education), with the first graduate students admitted in summer 2019 and the last undergraduate students graduating in 2020. Undergraduate students wishing to pursue the accelerated entry (3+2) option into the Master's program can enroll in the pre-athletic training track at any time beginning Fall 2017.
The MSAT program builds upon foundation coursework in anatomy, kinesiology, exercise physiology, psychology, and other science-based courses. The multifaceted program blends classroom instruction with clinical rotations where students obtain real-life experience working hands-on with certified athletic trainers, physicians, physical therapists, and other allied health care professionals and use evidence-based decision-making processes to examine, diagnose, and create appropriate prevention, treatment, and wellness interventions for clients across the age and ability spectra. This two-year, residential program includes four semesters of clinical experiences, two of which are immersive, and an optional summer internship of the student's choosing.
This curriculum prepares students to become entry-level athletic trainers and qualifies them to take the National Board of Certification Exam (bocatc.org); CAATE Program Data and Outcomes, including BOC Pass Rate. A degree in Athletic Training and BOC certification offers graduates opportunities to practice in a variety of settings in all 50 states and challenge the Canadian national board examination (athletictherapy.org). These settings include, but are not limited to, high school, college, and professional athletics, outpatient clinics, industrial rehabilitation sites, physician practices, the performing arts, safety settings, and higher education. Upon program completion, students will also be prepared to take the CHES (certified health education specialist) and CSCS (certified strength and condition specialist) exams.
---
The MSAT program uses the Athletic Training Centralized Application System (ATCAS) to manage all application information and documents. Students can apply for either traditional or accelerated (3+2) entry in the secondary application process for formal program admission (Admission Criteria/Process). Acceptance into the Athletic Training Program is competitive and not guaranteed.
The Athletic Training Program at Piedmont University is accredited by SACS and CAATE.
Mission, Goals, and Objectives: Athletic Training Education
Program Mission
The athletic training program seeks to prepare students to pass the National Board of Certification Exam by providing exemplary classroom and clinical education in the five domains of athletic training set forth by the NATA. Furthermore, the program is dedicated to respecting individual diversity and engaging the community by exposing students to a variety of healthcare settings, practitioners, and patient populations.
RH Daniel College of Nursing & Health Sciences
The R.H. Daniel College of Nursing and Health Sciences at Piedmont University shall be recognized as an exemplary professional academic program. The Arts and Sciences are the foundation upon which the students' intellectual endeavors are built, contributing to the provision of holistic care to clients that includes physical, psychosocial, spiritual, and environmental care. The College of Nursing and Health Sciences is dedicated to respect for diversity and to community outreach.
Program Goals
The Program is committed to recruiting eight quality students into each cohort, retaining 80 percent of students each year, and graduating two years after program admission.
a. Piedmont Goal Reference: GOAL 8. Piedmont University will provide students the resources to achieve their academic goals in a timely fashion and meet learning outcomes expected in their degree programs.
b. Outcome (non-student learning): The number of students who matriculate into each cohort and persist.
The Program seeks to have an 80 percent passing rate on the Board of Certification (BOC) Examination. We will also conduct level-appropriate Competency Exams on campus to gauge student progress (the goal is that 80 percent of students will score 70 percent or higher on each section and 70 percent overall).
Piedmont Goal Reference: GOAL 4. Piedmont University will offer traditional and innovative academic programs that are rigorous in content and flexible in real-world application.
– SLO 1: Students will integrate knowledge, skills, and values from the arts and sciences to engage in critical and creative dialogue through discovery, analysis, and communication.
1.1: Propose and apply methods of injury prevention and risk reduction for both healthy and at-risk individuals.
1.2: Design treatment plans for both healthy and at-risk individuals that meet their performance or wellness goals.
1.3: Demonstrate oral, written, and visual communication strategies that are organized, coherent, accurate, and professionally prepared and delivered.
1.4: Critically evaluate research findings to develop differential diagnoses for injuries and illnesses.
1.5: Develop promotional strategies for healthy living and injury/disease prevention.
The Program seeks to provide high quality instruction that integrates cognitive and psychomotor skills into active problem solving abilities that will culminate in 90 percent of students with post-graduate placements (employment or graduate school) within three months of graduation.
Piedmont Goal Reference: GOAL 1. Piedmont University will attract and retain students, faculty, and staff, and engage alumni and friends, by providing experiences with the university that inspire in them a lifelong affinity with the institution.
– SLO 2: Students will work collaboratively through inter-professional teams to provide or accommodate quality care to clients across the lifespan in a variety of settings, while respecting the diversity of individuals, groups, and communities.
2.1: Apply clinical reasoning skills throughout the physical examination process in order to assimilate data, select the appropriate assessment tests, formulate a differential diagnosis, provide care, and make appropriate referrals.
2.2: Use psychosocial techniques to enhance patient care and determine when abnormal behaviors require referral.
2.3: Adapt therapeutic interventions using clinician– and patient-oriented outcomes with consideration to the stage of healing and goals to maximize patient participation and quality of life.
2.4: Implement, evaluate, and modify treatment plans for both healthy and at-risk individuals that meet their performance or wellness goals through collaboration with allied healthcare providers.
2.5: Create, evaluate, and modify an environment conducive to safe activity participation.
2.6: Demonstrate cultural competence in the care of clients from diverse backgrounds.
The Program is committed to providing quality clinical sites for experiential learning and seeks to have 100 percent of students experience a minimum of three types of clinical education settings prior to graduation (i.e. high school, college, medical office, emergency medical services, physical therapy, and community medicine).
Piedmont Goal Reference: GOAL 6. Piedmont University will educate the whole student through co-curricular programs, extra-curricular activities, and experiential learning endeavors.
– SLO 3: Through civic engagement, personal growth, and ethical reasoning, students will demonstrate responsible, global citizenship by upholding high professional standards.
3.1: Identify state and national regulations and demonstrate professional, moral and ethical judgment when delivering patient-centered care.
3.2: Adapt evidence-based practice concepts when making clinical decisions and critically examining athletic training practice.
3.3: Develop and evaluate facility design and management strategies in the context of a healthcare system (i.e. risk management, healthcare delivery mechanisms, insurance and reimbursement documentation, patient privacy, and general facility management).
3.4: Use effective documentation to develop, participate in, and lead patient-centered care.
3.5: Use appropriate professional guidelines to develop, implement, evaluate, and modify emergency care strategies.
3.6: Demonstrate a commitment to professional growth and development.
Accreditation

The Piedmont University Athletic Training Program is accredited by the Commission on Accreditation of Athletic Training Education (CAATE), 2001 K Street, NW, Washington, DC, 20006.