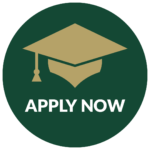 QUESTIONS?
---
Graduate Admissions
P: 800-277-7020 x1352
E: grad@piedmont.edu
Foster Community Wellness.
Interested in Health and Human Performance?
Our graduate admissions team will contact you with more information.
Building on the intertwined nature of subjects like biology, anatomy, nutrition, and fitness, the Master of Science in Health and Human performance degree provides a meaningful route for prospective students wishing to mix science with health in an interpersonal manner. Found within the R.H. Daniel College of Nursing and Health Sciences, this interdisciplinary degree helps graduates create programming strategies at the individual and community level to prevent and control disease, foster wellness and enhance physical performance.
Through this program, prospective Health and Human Performance graduate students can prepare to take two professional certification exams: the Certified Health Education Specialist exam (CHES) and the Certified Strength and Conditioning Specialist exam (CSCS). To prepare them for this step, intentional interprofessional educational opportunities will build trust and support within the Piedmont University community. Upon doing so, students will apply their academic knowledge in campus-based activities with peers from different majors.
This program is the ideal next step for graduates in the fields of exercise science, athletic training, community and commercial recreation, community health, applied health science, physical education or sport and fitness administration.
Piedmont Helps Launch Your Career in Health and Human Performance
As with everything we do, Piedmont University is committed to providing students of all majors with the best academic and community experiences. The Health and Human Performance program is no exception with its highly interactive and interdisciplinary nature.
Thanks to our small cohorts and individualized student-professor attention, Piedmont's Health and Human Performance program provides ample opportunity for the best personalized preparation possible.
We realize that prospective students in this program value hands-on experiences, so that's precisely what Piedmont University offers. Here are just some of the advantages students can look forward to as graduate HHP applicants:
Internship experiences to develop professional competence
Student-faculty mentoring
Faculty-led student research opportunities
Use of NCAA athletic eligibility in graduate programs
By utilizing the aforementioned resources, Health and Human Performance graduate students will be well-equipped for a career dedicated to increasing the access to and quality of care to any and all clients. From addressing chronic and acute health conditions to enhancing physical fitness, Piedmont University's Health and Human Performance graduate program will train the best and brightest health performance graduates.
1. The Program is committed to recruiting >6 quality students into each cohort, retaining 90% of students each year, and graduating them 14 months after program admission.
a. Piedmont Goal Reference: GOAL 8. Piedmont University will provide students the resources to achieve their academic goals in a timely fashion and meet learning outcomes expected in their degree programs.
b. Outcome (non-student learning): The number of students who matriculate into each cohort and persist.
2. The Program is committed to supporting all students in an internship and/or other experiential learning experience each year.
a. Piedmont Goal Reference: GOAL 4. Piedmont University will offer traditional and innovative academic programs that are rigorous in content and flexible in real-world application.
b. SLO 1: Students will integrate knowledge, skills, and values from the arts and sciences to engage in critical and creative dialogue through discovery, analysis, and communication.
1.1 Propose and apply methods of injury/illness prevention and risk reduction for both healthy and at-risk individuals.
1.2 Design programming plans for both healthy and at-risk individuals that meet their performance or wellness goals.
1.3 Demonstrate oral, written, and visual communication strategies that are organized, coherent, accurate, and professionally prepared and delivered.
1.4 Critically evaluate research findings to develop programming strategies to address health, wellness, and physical performance.
1.5 Develop promotional strategies for healthy living and injury/disease prevention.
3. The Program seeks to provide high-quality instruction that integrates cognitive and psychomotor skills into active problem-solving abilities that will culminate in 90% of students having post-graduate placements (employment) within six months of graduation.
a. Piedmont Goal Reference: GOAL 1. Piedmont University will attract and retain students, faculty, and staff, and engage alumni and friends, by providing experiences with the university that inspire in them a lifelong affinity with the institution.
b. SLO 2: Students will work collaboratively through interprofessional teams to provide or accommodate quality care to clients across the lifespan in a variety of settings, while respecting the diversity of individuals, groups, and communities.
2.1 Apply clinical reasoning skills throughout the assessment process in order to assimilate data, select the appropriate tests, formulate programming options, provide intervention strategies, and make appropriate referrals.
2.2 Use psychosocial techniques to enhance client care and determine when abnormal behaviors require referral.
2.3 Adapt programming interventions using clinician– and patient-oriented outcomes with consideration to overall health and goals to maximize client participation and quality of life.
2.4 Implement, evaluate, and modify programming for both healthy and at-risk individuals that meet their performance or wellness goals through collaboration with allied healthcare providers.
2.5 Create, evaluate, and modify an environment conducive to safe activity participation.
2.6 Demonstrate cultural competence in the care of clients from diverse backgrounds.
4. The Program is committed to increasing the number of qualified full-time faculty and providing mentoring for students that includes professionally-relevant exploration and research opportunities.
a. Piedmont Goal Reference: GOAL 6. Piedmont University will educate the whole student through co-curricular programs, extra-curricular activities, and experiential learning endeavors.
b. SLO 3: Through civic engagement, personal growth, and ethical reasoning, students will demonstrate responsible, global citizenship by upholding high professional standards.
3.1 Identify state and national regulations and demonstrate professional, moral and ethical judgment when delivering client-centered care.
3.2 Adapt evidence-based practice concepts when making clinical decisions and critically examining professional practice.
3.3 Develop and evaluate facility design and management strategies in the context of a healthcare system (i.e. risk management, healthcare delivery mechanisms, insurance and reimbursement documentation, patient privacy, and general facility management).
3.4 Use effective documentation to develop, participate in, and lead client-centered care.
3.5 Use appropriate professional guidelines to develop, implement, evaluate, and modify emergency care strategies.
3.6 Demonstrate a commitment to professional growth and development.
Summary of assessments on target for each Student Learning Outcome (goal ≥ 75%)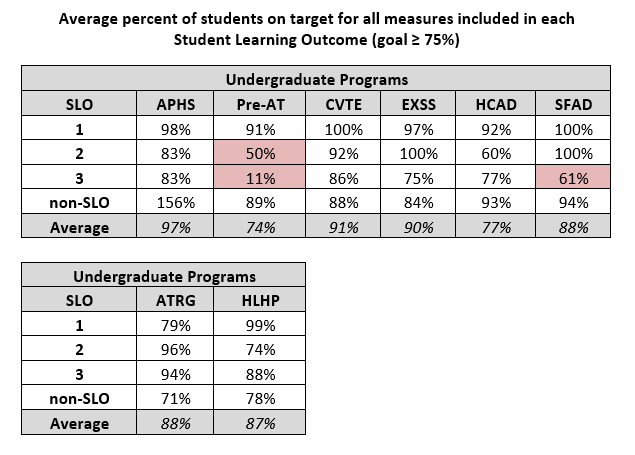 Reach Your Peak Potential.
Piedmont Graduates in Health and Human Performance Pursue Careers in:
Recreation
Community Health
Personal Training
Sports Medicine
Physical Education
Exercise Science
Athletic Training
Coaching
Related Programs
You might also be interested in one of these programs.
Sport & Fitness Administration
Athletic Training
The only program of its kind in NCAA DIII in the Southeast, Piedmont allows students to earn an undergraduate in exercise and sports science and graduate degree in athletic training in 5 years….
Explore this Major
Health Care Administration