Who will my professors be?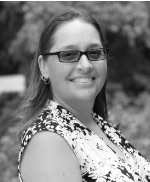 Abbey Dondanville
Professor, Health Sciences & Associate Dean, Health Sciences
QUESTIONS?
---
Graduate Admissions
P: 706-778-8500 x1352
E: grad@piedmont.edu
Admissions Criteria & Process
How & When to Apply
Piedmont University uses an online Application System to manage all application information and documents. Prospective students should complete the online application no later than March 15th of the year in which they wish to begin the program. All students must have all prerequisite courses and a Bachelor's degree complete prior to starting the first summer session at Piedmont.
Admissions Criteria
Acceptance into the Health and Human Performance Program is open to all students who meet the following criteria:
Admission to Piedmont University
Declare Health and Human Performance as a major
"C" or better on all required prerequisite coursework
Completed application, cover letter, and professional resume (due March 15th)
Official transcripts from each college, university, or technical school attended. (Final official transcripts due before summer classes begin) Only courses from accredited institutions and foreign institutions approved for semester abroad will be accepted for credit.  Courses from accredited technical colleges in the State of Georgia may be accepted pursuant to Articulation Agreements between Piedmont University and the specific technical college.
Copy of immunization records, including Hepatitis B and a two-step TB skin test (within 12 months)
Overall cumulative minimum GPA of 2.8
Two letters of recommendation (if already enrolled at Piedmont, one must be from a faculty or staff member)
Successful background check and drug screen (must be completed prior to participating in the Internship)
Prospective students must have completed, or be currently enrolled in, the following prerequisite courses when applying to the Health and Human Performance program (only grades of "C" or better will be accepted):
Anatomy and Physiology (two course sequence; 6-8cr)
Kinesiology or Biomechanics (3-4cr)
Basic Nutrition or Sport Nutrition (3cr)
Fitness assessment, exercise prescription, strength and conditioning, or similar (3cr)
General psychology, anthropology, or sociology (3cr)
Statistical methods or biostatistics (3cr)
The following courses are recommended, but not required for program admission:
Introduction to health science, exercise science, athletic training, physical education, or similar (3cr)
Exercise physiology (3-4cr)
Health Policy and Law or similar (3cr)
Developmental or abnormal psychology (3cr)
Sport Psychology (3cr)
Health Promotion or similar (3cr)
Students in the Health and Human Performance program must complete an internship with a community partner in and around the Demorest area. While students choose the internship site, some agencies may be outside the immediate campus area (up to 45-minute drive time). It is the student's responsibility to arrange transportation to internship responsibilities while in the program.
As part of the application process, students must submit proof of a recent physical examination and record of immunizations that includes proof of HBV inoculation and a negative two-step TB skin test within the last 12 months.  Some internship sites may require other immunizations at any point in the curriculum, and it will be the student's responsibility to provide documentation as required.
Current Piedmont University students must provide official transcripts with their application showing both the prerequisite courses completed, those in progress, and GPA. Applicants who have attended or are attending another university must provide official transcripts from all universities for all semesters attended. Transfer students' transcripts and the application process will be determined on a case-by-case basis.
While not required for admission, students are encouraged to have current CPR-AED and first aid certification. Students enrolled in ATRG5120 will have an opportunity to become certified during the first summer session.