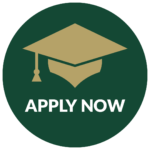 Who will my professors be?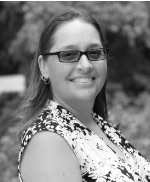 Abbey Dondanville
Professor, Health Sciences & Associate Dean, Health Sciences
QUESTIONS?
---
Graduate Admissions
P: 706-778-8500 x1352
E: grad@piedmont.edu
Admissions Criteria & Process
There are two routes for program admission:
Traditional entry: Students holding a bachelor's degree in exercise science, health science, or a related field from an accredited institution that meet all prerequisite coursework can apply for the 2-year professional program. Students with degrees in other areas should contact the program for a list of leveling courses).
3+2 accelerated entry: Undergraduate students who have completed a minimum of 90 undergraduate credits and all prerequisite courses can apply for accelerated entry into the two-year professional program. These 3+2 students will earn either a BS in Exercise and Sport Science or Applied Health Science and an MS in Athletic Training.
How & When to Apply
Piedmont University uses the Athletic Training Centralized Application System (ATCAS) to manage all application information and documents. Prospective students should create an ATCAS profile and complete the online application using the hyperlink above no later than January 15 of the year in which they wish to begin the graduate phase of the program. All students must have all prerequisite and general education courses completed prior to starting the first summer session at Piedmont:
Traditional entry students should apply in the last year of their baccalaureate program (for most students, this is the senior year prior to spring baccalaureate graduation).
3+2 accelerated entry students should apply in the year they will complete all general education and prerequisite classes (for most students, this is the third year).
Admissions Criteria
Piedmont University uses a rolling admissions structure, but recommends that students submit all required information no later than January 15 of the application year.
Ability to meet the Technical Standards of Admission as documented by a licensed physician, nurse practitioner, or physician's assistant
Admission to Piedmont University Graduate Studies
Declare Athletic Training as a major
"C" or better on all required prerequisite coursework, with minimum 3.0 GPA in the prerequisites
Completed application, cover letter, and professional resume (due January 15th; rolling admissions afterwards until the cohort is filled)
Personal Statement and professional CV/Resume
Official transcripts from each college, university, or technical school attended. (Final official transcripts due before summer classes begin) Only courses from accredited institutions and foreign institutions approved for semester abroad will be accepted for credit. Courses from accredited technical colleges in the State of Georgia may be accepted pursuant to Articulation Agreements between Piedmont University and the specific technical college
35 clinical observation hours with a Certified Athletic Trainer (must be signed and include the individual's certification number)
Copy of First Aid and CPR certification cards (must be valid through the start of summer courses)
Copy of immunization records, including Hepatitis B and a two-step TB skin test (within 12 months)
Overall cumulative minimum GPA of 2.8 an minimum 3.0 GPA in prerequisite courses
Two letters of recommendation (if already enrolled at Piedmont, one must be from a faculty or staff member)
Successful interview (interviews are extended until the cohort is filled)
Successful background check and drug screen (must use the university's chosen vendor for both; this requirement is done after completing the interview)
Current medical physical as documented by a licensed MD, PA, or NP within the last 12 months
All students must have completed, or be currently enrolled in, the following courses when applying to the Athletic Training program (only grades of "C" or better will be accepted) *Revised 9/23/2021:
Anatomy and Physiology I and II with lab
Chemistry with lab
Biology with lab
Physics with lab
Exercise Physiology
Nutrition or Sport Nutrition
Psychology
Statistics
All students applying in their 3rd year from Piedmont University or transferring from an outside institution into the 3+2 track must have all General Education Core courses, all prerequisite courses, and a minimum of 90 credit hours completed by the end of the application semester.
The Athletic Training Program uses multiple clinical sites in and around the Demorest area. Some of these agencies are outside the immediate campus area (up to 45-minute drive time). It is the student's responsibility to arrange transportation to all clinical sites while in the program. Clinical experiences can occur any time of the day and/or any day of the week. Pre-athletic training students completing observational hours as part of the initial application will NOT be required to travel off campus.
As part of the application process, students must submit proof of a recent physical examination and record of immunizations that includes proof of HBV inoculation and a negative TB skin test within the last 12 months. This examination must also include documentation by a licensed MD, PA, or NP of the student's ability to meet the CAATE Technical Standards. Clinical sites may require other immunizations at any point in the curriculum, and it will be the student's responsibility to provide documentation as required.
Current Piedmont University students must provide an unofficial transcript with their ATP application showing both the prerequisite courses as completed or in progress and GPA. Students who are in their first semester at Piedmont should submit a midterm grade form in lieu of a transcript. Applicants who have attended or are attending another university must provide official transcripts to both the university and the ATP from those universities for all semesters attended. Transfer students' transcripts and the application process will be determined on a case-by-case basis.
Students must provide proof of current basic certification in CPR-AED and first aid as part of their ATP application (American Red Cross or American Heart Association only). Students enrolled in HSCS1101 during the application semester can provide the card copy at the end of the term.
After Admission: Next Steps
Upon acceptance/admission into the Athletic Training program, Piedmont University will provide the following services to students in good academic and clinical standing:
Professional Liability/Malpractice Insurance
Proof of current First Aid and Emergency Cardiac Care (ECC) Certification (front and back of each card; which must be maintained while in the program)
Upon acceptance/admission and prior to engaging in clinical experiences, students must provide the following at their expense:
On-line access to e*Value for documentation purposes ($150/year billed to the student account)
Successful background check with 10 Panel Drug Screening (approximately $100) using the advantagestudents.com service. Students who have patient contact in agencies regulated by the Joint Commission on the Accreditation of Hospitals and Health Care Organizations (JACHO) and public schools must have a background check. The fee associated with the background check is the student's responsibility. Instructions for completing this check are provided to applicants after a successful interview.
NATA Student membership (annual dues)–$50-$123 based on state of residence (nata.org/membership/about-membership/join-and-renew/dues) (which must be maintained while in the program)
Proof of current Health or Accident Insurance (front and back of each card; which must be maintained while in the program)
Signed declaration of understanding and acceptance of all Program Policies and Procedures, including Statement of Confidentiality and HIPPA, as delineated in the Athletic Training Program Student Handbook
Proof of a negative TB skin test within the past 12 months (this must be repeated every 12 months)—approximately $15/year
Clothing – approximately $60-$100 (Depends on items and the amount the student wishes to purchase)
Transportation – Students are responsible for their own transportation to clinical site rotations. The cost is approximately $200 per semester for those terms in which the student is participating in an off-campus clinical experience.
Depending upon the clinical experience placement, students may also be required to:
Continuing background checks as required by clinical sites
Submit additional site-specific paperwork, immunizations, or drug testing
Submit or complete other site-specific training modules
Once admitted into the program, students must:
If on the 3+2 track, completion of a minimum of 165 credit hours, of which all 65hrs in the professional phase of the program must be completed at Piedmont University;
Complete all professional phase required courses and elective coursework with no more than one grade lower than a "B" (one grade of "C" is allowed over the course of the program). Failure to do so will necessitate repeating the course. Advanced courses for which a prerequisite has not been met with a grade of "C" or better cannot be taken until this requirement is met.
Maintain a 3.0 cumulative GPA with no more than one course grade below "B"; students who fall below this mark will be placed on academic probation and be allowed one semester in which to improve their grades. During the academic probationary period, the student will be required to meet with the program director or clinical coordinator at regular intervals to gauge their progress.
Demonstrate satisfactory performance during the clinical experiences (≥74 percent on all evaluations)
Complete all required skills as documented in the Master Log on e*Value
Complete all required clinical hours (900hrs) as documented in the Practicum (required) and Internship (recommended) courses
Demonstrate satisfactory performance on the thesis project and presentation (≥74 percent on each)
Accreditation

The Piedmont University Athletic Training Program is accredited by the Commission on Accreditation of Athletic Training Education (CAATE), 2001 K Street, NW, Washington, DC, 20006.