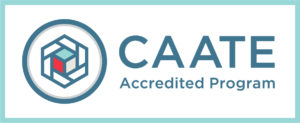 Who will my professors be?
QUESTIONS?
---
Graduate Admissions
P: 800-277-7020
E: grad@piedmont.edu
---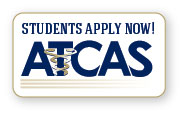 Frequently Asked Questions
Athletic training encompasses the prevention, examination, diagnosis, treatment and rehabilitation of emergent, acute or chronic injuries and medical conditions. Athletic training is recognized by the American Medical Association (AMA), Health Resources Services Administration (HRSA) and the Department of Health and Human Services (HHS) as an allied health care profession.
See the NATA website.
Athletic trainers (ATs) are highly qualified, multi-skilled health care professionals who collaborate with physicians to provide preventative services, emergency care, clinical diagnosis, therapeutic intervention and rehabilitation of injuries and medical conditions. Athletic trainers work under the direction of a physician as prescribed by state licensure statutes. The NATA Code of Ethics states the principles of ethical behavior that should be followed in the practice of athletic training.  The athletic training academic curriculum and clinical training follows the medical model. Athletic trainers must graduate from an accredited baccalaureate or master's program, and 70% of ATs have a master's degree.
See the NATA website.
Athletic trainers provide medical services to all types of patients, not just athletes participating in sports, and can work in a variety of job settings. Athletic trainers relieve widespread and future workforce shortages in primary care support and outpatient rehab professions and provide an unparalleled continuum of care for the patients.
Athletic trainers improve functional outcomes and specialize in patient education to prevent injury and re-injury. Preventative care provided by an athletic trainer has a positive return on investment for employers. ATs are able to reduce injury and shorten rehabilitation time for their patients, which translates to lower absenteeism from work or school and reduced health care costs.
Athletic trainers can be found in any field where people are physically active, including:
Secondary schools, Colleges, and Universities
Professional sports
Sports medicine clinics and Hospitals
The military and government agencies
Industrial and commercial enterprises
Performing arts
Fitness and recreational sports centers
See the NATA website.
The 3+2 accelerated entry option offers students the ability to complete both undergraduate AND graduate degrees in 5 academic years. Students who declare a "pre-athletic training" major and complete all prerequisite coursework will be eligible to apply for and begin the graduate athletic training program in their fourth year of studies. In a nutshell, these students will complete 3 years as undergraduate students and 2 years in the professional graduate program—they will graduate at the end of the 5th year with BS in Exercise and Sport Science and MS in Athletic Training degrees.
Athletic training encompasses many of the skills used in physical therapy and orthopedic medicine, as evaluation and rehabilitation are core assets in all three careers. These skills, and those of biomechanics and therapeutic modality use, are emphasized in classes taught throughout the academic program. The ATP also provides students with 4 semesters of hands-on patient care in which to practice and hone these skills.
Most athletic trainers work in full-time positions and typically receive benefits. The salary of an athletic trainer depends on experience and job responsibilities, and varies by job setting. Salary data can be found at: www.nata.org/nata-salary-survey.  For further information on job outlook for Athletic Trainers visit www.bls.gov.
Those with an athletic training degree who wish to enhance their degree often acquire certifications from the National Strength and Conditioning Association (CSCS) or the American College of Sports Medicine (ACSM-CPT). Other common certifications related to athletic training fall within the areas of emergency medicine, health education, message therapy, and nutrition.  The MSAT program will prepare Piedmont students to take the  CHES (certified health education specialist) and CSCS (certified strength and condition specialist) exams.