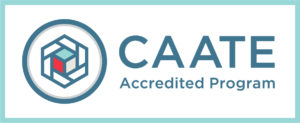 Who will my professors be?
QUESTIONS?
---
Graduate Admissions
P: 800-277-7020
E: emailaddress@piedmont.edu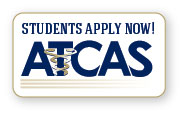 College Mission Statement
The College of Nursing & Health Sciences seeks to prepare diverse health professionals who are culturally competent leaders committed to discovering and applying innovative solutions that promote health and quality of life for individuals, communities, and populations. The College's mission is accomplished through multidisciplinary partnerships which connect research, student-centered teaching and learning, advocacy, and professional discovery to prepare students for a wide range of career paths and graduate studies. The College of Nursing & Health Sciences places a high priority on its students, staff, and faculty adopting the following set of values: 1) Integrity in word and action, 2) Collaboration to reach our goals, 3) Diversity of thought, perspective, and culture, and 4) Accessibility to optimize student engagement.
Athletic Training Mission Statement
The athletic training program seeks to prepare graduate students to pass the National Board of Certification Exam by providing exemplary classroom and clinical education in the five domains of athletic training set forth by the NATA. Furthermore, the program is dedicated to respecting individual diversity and engaging the community by exposing students to a variety of healthcare settings, practitioners, and patient populations.
Athletic Training Program Core Principles:
Know Yourself and Grow (work towards self-acceptance, self-confidence, and self-awareness).
Advocate for Yourself and Others (demonstrate respect, professional ethics, and cultural competence).
Embrace Variety (welcome diverse perspectives, clinical experiences, and teaching/learning strategies).
Discover Connections (experience inter-disciplinary learning over time).
Participate and Contribute with Integrity (seek responsibility, collaborate, and take responsibility for your actions).
Share Your Experience (listen and communicate).
Be Flexible (adapt to overcome challenges; seek new solutions).
Program Learning Outcomes
Students will integrate knowledge, skills, and values from the arts and sciences
Students will engage in critical and creative dialogue through discovery, analysis, and communication.
Students will work collaboratively through interprofessional teams and individually to provide or accommodate quality care to clients across the lifespan in a variety of settings.
Students will demonstrate respect for the diversity of individuals, groups, and communities.
Through civic engagement and ethical reasoning, students will demonstrate responsible, global citizenship by upholding high professional standards.
Students will demonstrate personal growth across their professional preparation.
Accreditation

The Piedmont University Athletic Training Program is accredited by the Commission on Accreditation of Athletic Training Education (CAATE), 2001 K Street, NW, Washington, DC, 20006.