QUESTIONS?
---
Lillian E. Smith Center

Matthew Teutsch
Director, Lillian E. Smith Center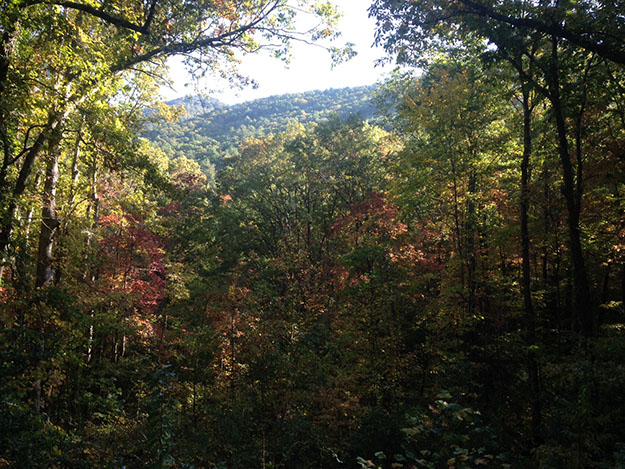 The LES Center celebrates the life of a fine writer and civil rights activist. Through its administration of the Center, Piedmont College is privileged to introduce to current and future generations the values and convictions that shaped the life and work of a great humanitarian and that are continuing to be instilled in the hearts and minds of its students. The Center provides an environment for learning through critical and creative dialogue, where all visitors have the opportunity to immerse themselves in discovery, analysis, and communication. All activities at the Center uphold the principles of diversity by encouraging empathy, innovative thought, and responsibility.
Academic Use
The LES Center supports the Piedmont College curriculum on multiple levels and across disciplines. Current and future activities for faculty and students include:
Site visits for freshman orientation classes
Field trips or multiple-day excursions associated with on-campus classes
Independent studies
Workshops in creative writing, nature writing, photography, drawing, painting, etc.
Interaction with guest writers and scholars
Outdoor laboratory for science and environmental studies
Location for focus-group activities

LES Center Virtual Book Club
For the past few years, we have hosted the LES Virtual Book Club to Smith's work and the works of others creators.  We have read texts such as Lillian Smith's Killers of the Dream, Clint Smith's How the Word is Passed, David Walker and Marcus Kwame Anderson's The Black Panther Party, and much more. With all of these works, we aim to open discussions and to highlights the important insights of Smith and others in our current moment.
If you are interested in participating, please just send us an email with your name and email address. You can send it to lescenter@piedmont.edu
For the Fall 2022 book club, we will meet via Zoom at 7:00 est on October 20th and November 17th to discuss the readings. You will receive an email with the Zoom meeting information as the date approaches.
We look forward to meeting and discussing Smith's work with you.
Oct. 20–Lillian Smith One Hour
Nov. 17–Robert Jones, Jr. The Prophets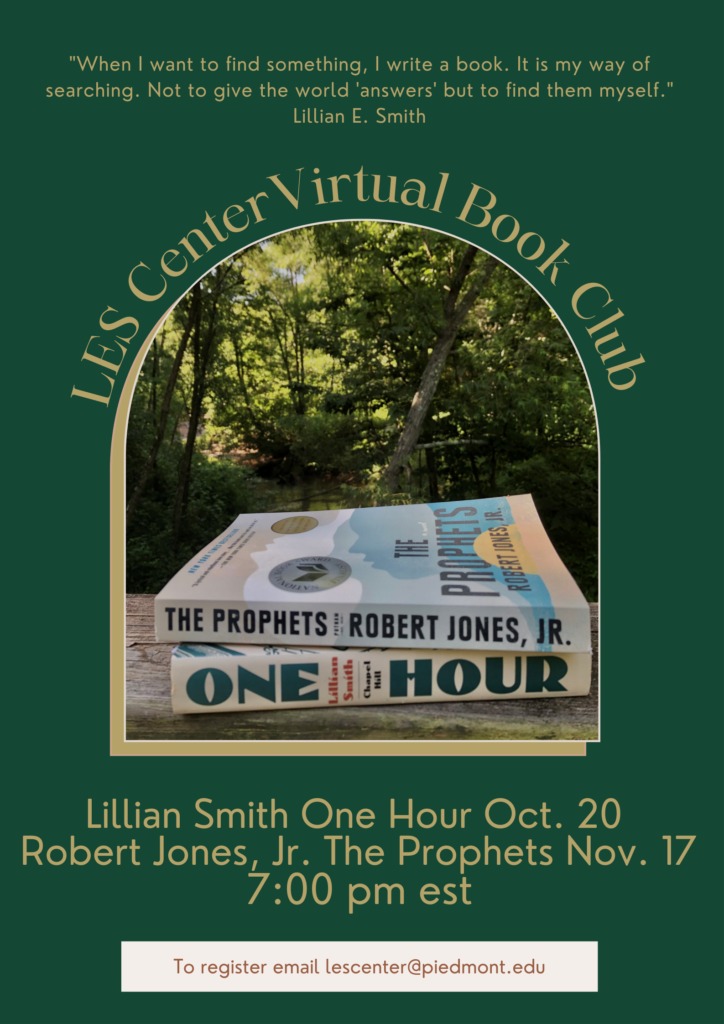 Lillian E. Smith Scholars Program
The LES Scholars Program encourages students to fully explore the values and convictions that shaped the life and work of this great humanitarian. By developing skills of critical and creative thinking, enhanced by real-life experiences far beyond the classroom, LES Scholars emerge from this program with a heightened sense of empathy, innovation, and personal responsibility – qualities useful for a number of occupations in non-profits and human services. Students in the program will be expected to complete a minor in Social Justice, and they must pass the Lillian E. Smith Studies course. One of their three Compass Points must be in Social Ethics. Finally, they will be required to compile a portfolio of ten pre-approved activities outside regular coursework, which may include attending lectures or conferences, volunteer work, internships, etc. LES Scholars will be recognized for their achievements at Commencement. They will also be presented with a framed certificate, and their names will be listed on a plaque at the LES Center. Piedmont College is seeking donations for scholarships for the LES Scholars. We are grateful for annual donations that will support these exceptional students as well as major and planned gifts that can endow the scholarships in perpetuity. Please contact Matthew Teutsch, director of the LES Center, if you are interested in supporting our students.

Traveling Workshop on Social Change
The Lillian E. Smith Center offers a workshop on social change that individuals and organizations may use in the form of a PowerPoint slide presentation. First presented for the Washington Gladden Society at the 2015 Annual Meeting of the National Association of Congregational Christian Churches, this workshop is based on the Lillian E. Smith Symposium on Arts and Social Change, a biennial program that explores the impact of artistic expression on facing the challenges of inequality, injustice, racism, discrimination, and other social problems. The workshop uses videos, historic and modern photographs, and quotations from Lillian Smith's book, Our Faces Our Words, to encourage discussion about the vital role we all play in effecting social change. Access the workshop slide presentation.

Recreation and Public Access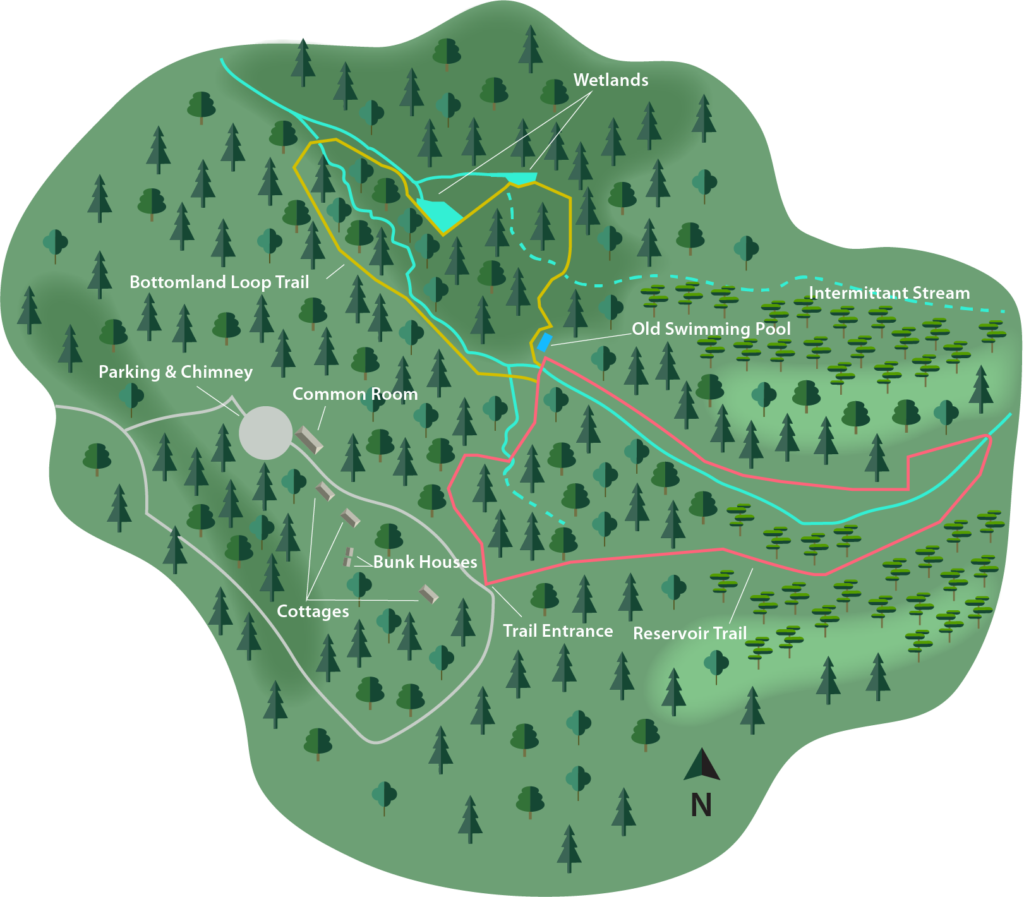 The LES Center property is an ideal location for a whole host of recreational, social, and instructional activities for Piedmont College. The site can be used for weekend trips that include hiking, climbing, mountain biking, camping, team-building games, and more. Campus clubs and organizations can use the facilities for planning retreats, outdoor activities, or service projects. Administration, faculty, and staff can combine recreation and relaxation with meetings for special projects in a retreat-type atmosphere. Public access to the LES Center includes scheduled individual and group tours, book club meetings, retreats, and workshops. Rental fees apply for some activities. There is no admission fee for tours, but donations are always welcome and greatly appreciated. For more information, call us at 706-894-4204.
Southern Literary Trail
The LES Center is an inaugural member of the Southern Literary Trail, a consortium of literary landmarks devoted to twentieth-century fiction writers and playwrights from Georgia, Alabama, and Mississippi. "Trailfest" is a series of public programs coordinated by the organization at over two dozen sites across the three states every other year, spanning a three-month period in the spring. The LES Center has been included each year since the festival began in 2007. For more information,visit the Southern Literary Trail website.
The LES Center also sponsors the Lillian E. Smith Writer-in-Service Award which includes a two-week residency at the Center, a $500 honorarium, and a $500 travel allowance. The Award is open to U.S. residents working to advance writing through public service careers or volunteer work. Eligible activities include, but are not limited to, arts education, literacy instruction, prison arts and education, English as a second language instruction, art-related therapies, etc. While the work of writing instructors and volunteers is vital to the community, the demands often limit personal writing time. This award provides an opportunity for those writers who, like Lillian E. Smith, recognize "the power of the arts to transform the lives of all human beings."