Questions?
Contact a member of our Student Support Services team:
---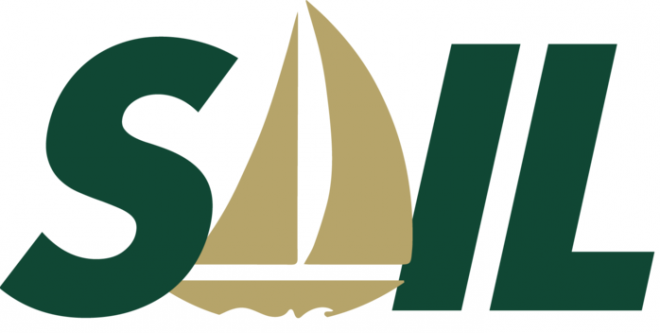 Start. Achieve. Impact. Lead.
The SAIL retreat will take place from Wednesday, August 9, 2023 through Saturday, August 12, 2023.
Click here to apply for SAIL 2023 by June 15, 2023.
SAIL is a mentorship program. In addition to attending the retreat in August, students will be required to meet with their mentor on a weekly basis throughout the fall 2023 semester.
WHAT IS THE SAIL PROGRAM?
The SAIL Program is an opportunity for incoming Piedmont University students to CONNECT, BUILD RELATIONSHIPS, and NAVIGATE COLLEGE more effectively. This program is primarily geared towards first-generation, low-income, and underrepresented students.

Our SAIL program kicked off in the fall of 2018.
BENEFITS OF THE SAIL PROGRAM
Be the first students to move onto campus.
Attend a three-day retreat in Northeast Georgia.
Have an upper-level student mentor devoted to their success throughout their first semester.
Obtain training designed to assist in achieving better academic, personal, and professional balance and success.
Develop skills and knowledge in:

Time Management & Organization
Learning Styles & Personality Awareness
Study Skills
Self-Care & Adaptability
Oral Communication & Interpersonal Skills
Emotional Intelligence
Financial Literacy

Take the You Science aptitude and interest assessment to identify personal strengths and major/career paths.
The opportunity to CONNECT with current students, faculty, and staff before everyone arrives on campus. 
The SAIL Program is completely FREE to participants.
PROGRAM PARTICIPATION & INVOLVEMENT
The SAIL Program will have 3 major players: Captain, Navigators, and Voyagers
Captain: This is a faculty/staff member who oversees a Navigator and Voyager team. They will serve as a point of contact, resource and direct campus connection for all SAIL participants.
Navigator: This is an upper-level student mentor who has applied, interviewed and trained for this role. Navigators will connect, support and engage with students throughout their first semester. Navigators have identified ways to be successful in college and are eager to guide Voyagers.
Voyager: This is an incoming Piedmont University student in the program. These students will focus on exploring, connecting, engaging, and succeeding during their first year of college by utilizing the resources and support created by the SAIL program. Voyagers and Navigators will go through a mutual selection process during the August retreat and will meet 1-2 times per week throughout the first semester.
WHO is Eligible for the SAIL Program?
Any incoming, transfer, or first-year Piedmont University student is welcome to apply. Priority will be given to first-generation, low-income, and underrepresented students.
Students must APPLY to be a SAIL VOYAGER by June 15.
SELECTIONS will be announced via email the first week of July.