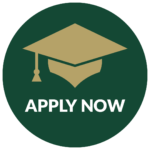 Interested in Professional Counseling?
Contact our graduate admissions office by completing the form below.
Who will my professor be?
Associate Professor, Clinical Mental Health Counseling and Department Chair, Professional Counseling

Stella Michael-Makri
Associate Professor, Clinical Mental Health Counseling and Department Chair, Professional Counseling
QUESTIONS?
Our Graduate Admissions team can help!
---
Graduate Admissions
P: 706-778-8500 x1352
E: grad@piedmont.edu
Helping Others Thrive.
100% Online Degree
In recent years, the role of mental health in the overall wellbeing of our communities has become a focus of organizations around the world. Based on data from the World Health Organization, depression is one of the leading causes of disability. Suicide is now the second-leading cause of death among 15- to 29-year-olds. People with severe mental health conditions die prematurely. And, with the recent COVID-19 pandemic, isolation, depression, and related issues are at an all-time high.
With such great need, demand for mental health professionals is projected to continue to grow both now and after the COVID-19 pandemic. Estimates suggest that there will be a shortage of 45,000–250,000 mental health providers in the United States alone by 2025.
In addition, many are reconsidering the role of work in their own lives. The "Great Resignation" in the United States saw a record 4.53 million workers quit their jobs in March 2022, beating the previous series high of 4.51 million in November 2021, according to the Job Openings and Labor Turnover Survey (JOLTS) released by the U.S. Department of Labor's Bureau of Labor Statistics. More than 44% of Americans also plan to quit their jobs for new employment in March 2022. There are few careers as fulfilling and meaningful as that of a professional counselor.
Piedmont's Master of Arts (MA) in Clinical & Mental Health Counseling is a fully online graduate degree program consisting of 60 semester credit hours, inclusive of 9 hours of supervised field experience (practicum and internship). Regarding field experience, faculty and staff assist students in working with an approved clinical site for their practicum and internship.
Piedmont prepares graduate students through practitioner-oriented education and extensive clinical instruction, while also prioritizing flexibility. Piedmont's MA in Clinical & Mental Health Counseling makes it possible to take courses online while balancing work, childcare, family, and life. Graduates can complete the program in 2.5 years (7 semesters/9 semester credit hours per semester).
Piedmont's MA in Clinical & Mental Health Counseling integrates innovative online learning strategies that create an inclusive learning community — connecting students with instructors, peers, and professionals in the field via live Zoom instructor office hours, live student cyber cafes, and live sessions with guest licensed counselors. We're also providing courses that are reflective of today's environment. As a result of COVID-19, we now offer Telemental Health Counseling as a required course in our degree—preparing graduate students with the necessary knowledge, skills, and techniques to competently deliver this service online.
Throughout the program, we also encourage students to engage in self-reflection. Piedmont graduates' increased self-awareness fosters increased self-confidence with a diverse population of future clients. The program is focused on preparing graduates to compassionately counsel and advocate for clients struggling with a wide range of mental health needs.
Piedmont Helps Launch Your Career in Counseling
With an MA in Clinical & Mental Health Counseling from Piedmont University, graduates are prepared to find positions in a wide variety of organizations in community agencies, businesses, and institutions. The degree fulfills the academic requirements for licensure as a Licensed Professional Counselor (LPC) in Georgia and prepares students for certification as a National Certified Counselor by the National Board for Certified Counselors.
Bachelor's degree with a minimum cumulative grade point average of 3.0  or better on a 4.0 scale.
GRE Waived
One official transcript from each university, college and professional school attended. Students currently pursuing their baccalaureate degree may submit an official transcript-in-progress for admission consideration.
Two professional references (not friends or relatives, and one should ideally be a former/current professor or instructor).
Statement of Intent (minimum of two pages, double-spaced) addressing personal and professional interests in the professional counseling field; personal background and work history related to counseling field; career goals in the field; and aptitude for succeeding in graduate level education.
A current résumé detailing education, work experiences, leadership activities, volunteer/service work, etc.
Background check (must be completed and submitted by the student's second semester in the program).
Participation in a virtual interview to determine fit with program and profession.
60 Credit hours
100% online courses (Asynchronous/Synchronous)
Program can be completed in 2 ½ years (7 semesters, 9 hours per semester)
Offers specialized classes such as telemental health, crisis and trauma, substance use, and psychopharmacology
Apply Now
What classes will I take?
Reach Your Peak Potential.
Piedmont graduates in clinical and mental health counseling will pursue careers in:
Inpatient Counseling
Outpatient Counseling
Community Agencies
Government Agencies
Non-profit Practices
Private Practices
Educational Settings
Addiction Centers
Related Programs
You might also be interested in one of these programs.
Middle Grades Education, MA
Our graduates are impacting the world. Students who graduate from Piedmont with an MA in MIDDLE GRADES EDUCATION are prepared to teach in both public and private schools. Where do I start?…
Explore this Major
Elementary Education, MA
Our graduates are impacting the world. Students who graduate from Piedmont with an MA in ELEMENTARY EDUCATION are prepared to teach in both public and private schools. Where do I start?…
Explore this Major
Master of Business Administration
Reach Your Peak Potential. Piedmont MBA graduates pursue careers in: Where do I start?…
Explore this Major