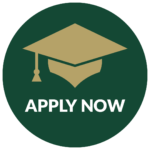 This program
is designed for:
Professionals who are currently certified in Elementary Education and who wish to pursue advanced study in the field.
Who will my professors be?
QUESTIONS?
Our Graduate Admissions team can help!
---
Graduate Admissions
P: 706-778-8500 x1352
E: grad@piedmont.edu
As educators advance in their careers, Piedmont will be by their side. Students are able to begin in fall, spring, or summer semesters, complete courses online, and design course schedules that fit their needs. The study of elementary education at the master's degree level (MA) focuses on refining and strengthening the educator's abilities to design and deliver high quality instruction.
Specifically, during their 30 hour (10 course) program, advanced candidates will complete intentionally planned course work in areas of graduate study like research methods and learning and cognition to prepare for the capstone research project. They will also complete courses that address the most pressing needs of 21st century learners, which include specialty topics in elementary education like interdisciplinary teaching, advanced differentiation, and the role of play, movement, and the imagination in modern classrooms. This program also has embedded space for candidates to complete one of our endorsements on their journey to graduation.
Graduates join an accomplished coalition of Piedmont alumni who year after year pursue excellence and experience the challenges and triumphs of teaching.
Note: The MA Degree in Elementary Education is not appropriate for individuals who are seeking initial certification in elementary education or who wish to add Elementary Education to their current certification. For those seeking initial certification, click here for the Master of Arts in Teaching in Elementary Education.
Master of Arts (MA) degrees in education are designed for teachers and/or individuals who hold a valid teaching certificate or who are currently teaching in a private school accredited by the Southern Association of Colleges and Schools (SACS) or the Georgia Accrediting Commission (GAC) at the Accredited With Quality (AWQ) or Accredited (ACC) level. Eligibility for application requires a bachelor's degree with a 2.5 cumulative GPA from an accredited college or university and a copy of a valid teaching certificate or letter from the principal or head of school verifying full-time employment as a teacher or educational administrator.*
Note: Master of Arts (MA) degree programs do not lead to initial educator certification nor to the conversion of a non-renewable certificate (Provisional or Waiver certificate) to a Professional certificate. (Piedmont has Master of Arts in Teaching (MAT) and certification-only programs leading to initial certification.)
Applicants must also submit:
Graduate Admissions Application
Official, final transcripts from the college or university awarding the Bachelor's degree showing all course work from all colleges and universities attended. (Piedmont University transcripts are on file.)
Two (2) professional references. One reference is required from a supervising administrator, and the other can be a choice of the following: a former professor, or instructor (college instructor, staff development instructor or mentor), or professional colleague
Copy of valid, current professional Georgia teaching certificate at the appropriate level or letter from the principal or head of school verifying full-time employment as a teacher or educational administrator. For those holding provisional certificates a copy of the current certificate and a copy of the PSC letter outlining requirements for updating to a clear-renewable certificate

(Note: If your certificate is not a Georgia certificate and you desire to be certified in Georgia, you must complete all requirements through Professional Standards Commission [PSC].)

Personal Affirmation Form
* These programs are for advanced certification and do not lead to a recommendation for an initial Georgia Teaching Certificate. Holders of out-of-state certificates should contact the Georgia Professional Standards Commission for reciprocity rules.
** Teachers using this option must have taught three out of the past five years with a professional teaching certificate in an accredited public school or private school [SACS or GAC (top two levels)] verified through submitted annual evaluations.
What classes will I take?
Our graduates are impacting the world.
Students who graduate from Piedmont with an MA in ELEMENTARY EDUCATION are prepared to teach in both public and private schools.
Related Programs
You might also be interested in one of these programs.
Middle Grades Education, MA
Our graduates are impacting the world. Students who graduate from Piedmont with an MA in MIDDLE GRADES EDUCATION are prepared to teach in both public and private schools. Where do I start?…
Explore this Major
Secondary Education, MA
Our graduates are impacting the world. Students who graduate from Piedmont with an MA in SECONDARY EDUCATION are prepared to teach in both public and private schools. Where do I start?…
Explore this Major
Special Education, MA
Our graduates are impacting the world. Students who graduate from Piedmont with an MA in SPECIAL EDUCATION are prepared to teach in both public and private schools. Where do I start?…
Explore this Major