Back to news
New Piedmont University Nursing Lab Will Include Beds Provided by Habersham Medical Center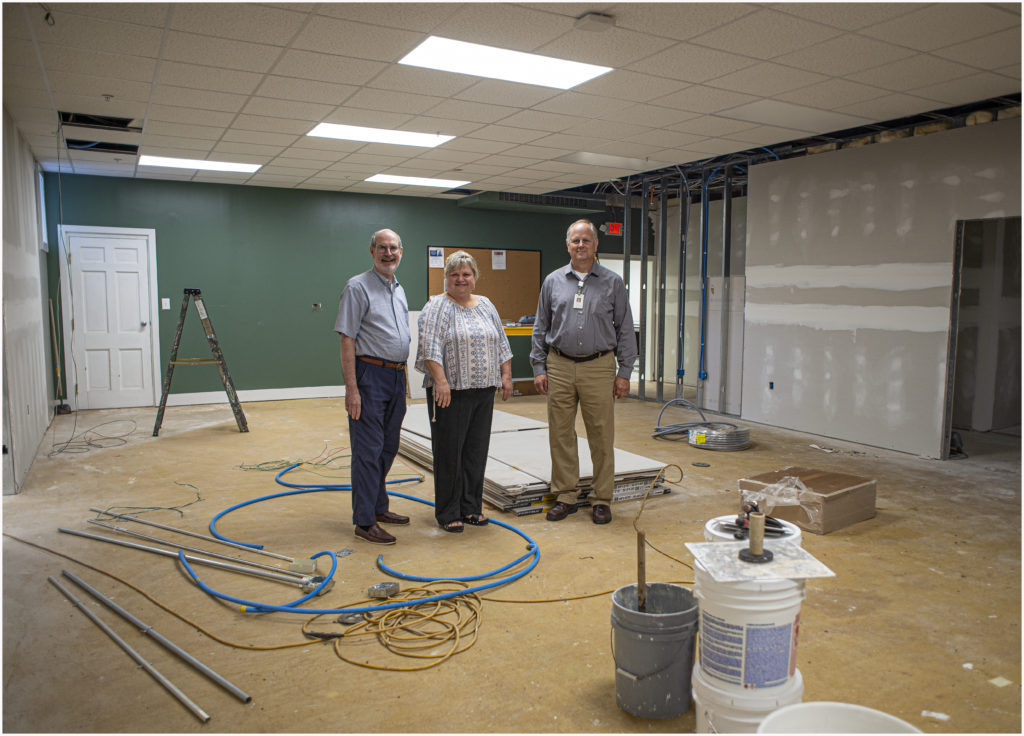 Piedmont University is constructing a new nursing skills lab that will be complete with hospital beds provided by longtime partner Habersham Medical Center.
The lab will be located on the first floor of Daniel Hall on Piedmont's Demorest campus.
"We are thrilled to make this space available for our Nursing students. This lab will be more spacious, more modern, and more like the real-life clinical environments we're preparing our Nursing students to succeed in after graduation," said President Dr. James F. Mellichamp.
"We are grateful to Habersham Medical Center for their partnership and their support of our Nursing program."
The new lab will follow an open floor plan. Its location on the first floor will make it more accessible than the existing lab on the fourth floor. With improved natural light and larger storage areas, the new lab will also allow for the installation of privacy curtains between beds and space for lab groups to collaborate comfortably.
"It will be a very open and engaging space that will allow for an improved flow of information," said Dean of the College of Nursing and Health Sciences Dr. Julie Behr.
The lab will be outfitted with eight beds that Habersham Medical Center donated several months ago. The beds are newer and more like the beds that Nursing students will encounter in the real world.
"The beds have more capabilities than the beds we're replacing, both in terms of their hydraulic systems and the equipment they're able to support," Behr said.
"These beds will allow our students to more seamlessly transition from the skills lab to acute care settings with patients."
Habersham Medical Center Facilities Manager Gary Hulsey said the beds are an investment in the life-saving care Piedmont nursing students will provide after graduation — perhaps even as employees of HMC.
"Piedmont provides us with nurses, and we need nurses," Hulsey said. "These beds will give students more realistic training, which will benefit the patients they treat in the future."
The new lab will be finished by the fall semester.
HMC donated an additional seven beds that will be installed at Piedmont's Athens campus.
In addition to the donation of the beds, HMC has long partnered with Piedmont University to provide Nursing students with clinical training at the hospital.
Learn more about Piedmont's Nursing program at piedmont.edu/nursing.