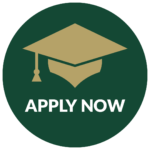 Interested in Piedmont's MS in Management Program?
Our graduate admissions team will contact you with more information.
QUESTIONS?
Our Graduate Admissions team can help!
---
Graduate Admissions
P: 706-778-8500 x1352
E: grad@piedmont.edu
A Foundational Business Education.
The Master of Science in Management (MSM) at Piedmont University provides foundational business knowledge with a focus on management that is offered to students with bachelor's degrees in any major. Students learn business fundamentals, contemporary best practices, and how to identify and address complex business challenges—fostering strategic thinking, leadership, and problem-solving abilities.
The MSM program will equip graduates with the knowledge and skills to lead teams, make strategic decisions, and drive organizational success. Students will have the chance to connect with peers, faculty, and industry professionals, creating valuable networking opportunities that can lead to future collaborations and job prospects. Coursework is delivered in a hybrid format, with some content delivered online and the rest in monthly, face-to-face executive sessions.
The program is ideal for students who have earned a four-year degree in any discipline and want to develop business acumen to complement or enhance their skillset. It is also suitable for students with professional experience who want to move into management. Work experience is not a requirement to enroll in the program. The Master of Science in Management degree is composed of six core classes and two electives, with only one prerequisite (statistics), and could be completed in one calendar year.
The Master of Science in Management is available for every undergraduate major offered at Piedmont University. Students with non-business degrees interested in management or administration may seamlessly move into graduate school without taking courses outside their area of interest.
What classes are required?
BUSA 6310 Strategic Leadership & Organizational Behavior
BUSA 5600 Managerial Business Analysis
BUSA 6829 Human Resource Management
BUSA 6030 Srategic Information Systems
BUSA 5610 Project & Operations Management
BUSA 6920 Business & Corporate Level Strategic Management
BUSA 6320 Entrepreneurship & Strategic Innovation
BUSA 6140 Liability Risks in Products & Services (Business Law)
BUSA 6330 Global Managerial Issues
BUSA 6700 Managerial Decision Making & Team Building
One additional 3-hour graduate-level elective
Related Programs
You might also be interested in one of these programs.
Business Administration
Business students pursue a broad range of business and ethical topics before selecting concentrations in fields ranging from business analytics to logistics. …
Explore this Major
Finance
Prepare to Make a Life What can I do with a major in FINANCE?Piedmont students have gone on to pursue careers in: Investment Analyst Financial Analyst Commercial & Investment Banking Corporation Finance Investor Relations Financial Planner Budget Analyst Actuary Accountant Credit Analyst…
Explore this Major
Digital Marketing
Reach Your Peak Potential. Piedmont graduates in Digital Marketing pursue careers in: Digital Marketing Search Engine Marketing Social Media Management Community Management Marketing Public Relations Brand Strategy User Experience Content Production and Management Virtual Reality Development…
Explore this Major