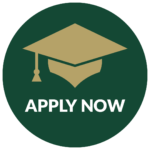 This program
Best fit for:
• Anyone interested in learning to think critically and strategically.
• Students who are naturally analytical.
• Students who are focused on the future.
Who will my professors be?
QUESTIONS?
Our Undergraduate Admissions team can help!
---
Undergraduate Admissions
P: 706-776-0103
E: ugrad@piedmont.edu
Bright future. Bank on it.
Financial principles and practices drive the global business economy. The professionals who excel by mastering these practices and principles share essential characteristics. They are guided by ethical behavior. They have razor-sharp analytical skills. They are, at heart, forward-thinking strategists. Giving students a deep dive into these qualities is a respected distinction of the Walker College of Business.
First of all, consider the possibilities you have with a degree in Finance: careers in commercial and investment banking, corporation finance, investment analysis and management, and financial analysis.
Now, consider what having that degree from Piedmont means: a competitive advantage. Employers, particularly in an area where the consequences of every decision is critical to their organizations' prosperity, look for candidates who can become transformational leaders.
Our graduates clearly qualify.
They are taught by professors with notable out-of-class achievements. They get a "real world view" through internships, case studies, and visiting professionals. They understand global markets. They bring with them a firm grasp of financial management tools and techniques. And an expansive background in the liberal arts – as creative thinkers and great communicators. They are ready.
What classes will I take?
Prepare to Make a Life
What can I do with a major in FINANCE?
Piedmont students have gone on to pursue careers in:
Investment Analyst
Financial Analyst
Commercial & Investment Banking
Corporation Finance
Investor Relations
Financial Planner
Budget Analyst
Actuary
Accountant
Credit Analyst
Related Programs
You might also be interested in one of these programs.
Marketing
Prepare to Make a Life What can I do with a major in MARKETING?Piedmont students have gone on to pursue careers in: Advertising & Promotions Manager Content Strategist Copywriter Data Scientist Market Research Analyst Marketing Specialist Marketing Manager…
Explore this Major
Business Analytics
A concentration for business administration students, business analytics focuses on how businesses gather data to improve business strategies….
Explore this Major
Accounting
Accountants are more than number crunchers; they are innovators who chart strategic paths….
Explore this Major