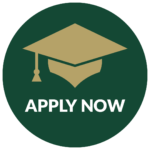 This program
Best fit for:
Students who:
• Are comfortable with math.*
• Enjoy working with technology.*
• Have the business sense to ask the right questions.

*These attributes are not critical but nice to have.
Who will my professors be?
QUESTIONS?
Our Undergraduate Admissions team can help!
---
Undergraduate Admissions
P: 706-776-0103
E: ugrad@piedmont.edu
Meeting of the minds.
The Business Analytics concentration focuses on how businesses gather data to create useful business models. Designed for students who are strong in math and computer technology — who also think creatively — it is the perfect program for students who want to work on a degree in business and a minor in mathematics.
Our business programs embrace liberal arts education, which develops nimble minds for a fast-changing workplace. The Business Analytics concentration incorporates adventurous thinking with required skills in statistics, research, data mining, and business model building.
The business world demands colleagues with solid math skills, comfort with technology, and those with business sense to ask the right questions. Classes are taught by faculty with real-world experience – and broad real-world contacts.
Combine those distinctions with a clear-eyed focus on ethics, the most up-to-date curriculum, independent research – and you can see how this degree can transform you into an industry innovator.
What classes will I take?
Prepare to Make a Life
What can I do with a major in
BUSINESS ANALYTICS?
Piedmont students have gone on to pursue careers in:
Data Analytics
Business Analytics
Operations Research Analytics
Market Research Analytics
Quantitative Analytics
Personal Financial Advisor
Financial Analyst
Business Intelligence Analyst
Related Programs
You might also be interested in one of these programs.
Logistics & Supply Chain Management – Certification
Business Analytics – Certification
Students with an existing undergraduate degree can pursue a certificate in business analytics to lay the groundwork for a career as a data analyst….
Explore this Major
Finance
Prepare to Make a Life What can I do with a major in FINANCE?Piedmont students have gone on to pursue careers in: Investment Analyst Financial Analyst Commercial & Investment Banking Corporation Finance Investor Relations Financial Planner Budget Analyst Actuary Accountant Credit Analyst…
Explore this Major