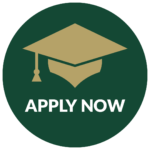 This program
Best fit for:
Professional Educators who wish to be in administration
QUESTIONS?
Our Graduate Admissions team can help!
---
Graduate Admissions
P: 706-778-8500 x1352
E: grad@piedmont.edu
Certification Officer
P: 706-778-8500 x1231
E: khurney@piedmont.edu
Professional Educators whose goals include serving as a school administrator may wish to consider a program in Educational Leadership with an emphasis on instructional leadership.
At Piedmont, we offer two options for students interested in pursuing certification in Educational Leadership:
Tier Two Educational Leadership Certification Program: Comprised of eight, three-credit hour courses, and five, one-hour courses, for a total of 29 credit hours. In addition to coursework at the post-Tier I certification level, candidates will complete a performance-based residency. 
Individuals must currently hold the Education Specialist (Ed.S.) degree in Curriculum and Instruction. Applicants must have  passed the GACE assessments in Curriculum and Instruction, Educational Leadership and Ethics in Educational Leadership. Individuals must currently hold certification in Tier I Educational Leadership.
Graduate Admissions Application
Official, final college or university transcript
Three professional references; one each from:

The Applicant's Current Principal or Superintendent
Former instructor
Professional colleague

Copy of current educator certificate issued by the Georgia Professional Standards Commission. Candidates from independent schools should submit a letter from the principal of head of school verifying full-time employment as a teacher or educational administrator. (Note: candidates not currently certified in Georgia who are seeking certification must contact the Georgia Professional Standards Commission.)
Professional Activities Resume
Personal Affirmation Form
What classes will I take?
Related Programs
You might also be interested in one of these programs.
Elementary Education – Certification Only
Art Education – Certification
Individuals who have a degree and background in art can pursue course work and experiences in order to be eligible for state certification as an art educator. …
Explore this Major