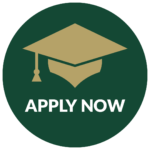 This program is a best fit for:
individuals who hold at least a bachelor's degree and are seeking elementary education but do not want to pursue a higher degree.
Who will my professors be?
QUESTIONS?
Our Graduate Admissions team can help!
---
Graduate Admissions
P: 706-778-8500 x1352
E: grad@piedmont.edu
Certification Officer
P: 706-778-8500 x1231
E: khurney@piedmont.edu
The Elementary Education department chair approves certification-only courses, based on a transcript analysis, to meet minimum state certification requirements. Certification-only is not a degree program. All other procedures and requirements of Piedmont University and the College of Education apply.
Candidates must apply for and be admitted to Teacher Education at the beginning of the program. To complete Elementary Education certification requirements, candidates must pass the Georgia Assessments for the Certification of Educators (GACE) content examination in their selected certification field.
Completion of this course of study does not lead to a degree in education.
A minimum of a master's degree with a 2.5 cumulative GPA from an accredited college or university is required for Elementary, Middle Grades, Secondary, Special Education and Music Education. A minimum of a bachelor degree with a 2.5 cumulative GPA from an accredited college or university is required for certification in Middle Grades Education.
Graduate Admissions Application
Official, final transcripts from all colleges and universities attended
Two Professional References
Personal Affirmation Form
If you are a returning BA or MA Educational Studies graduate from Piedmont University, you may return within five years as a certification only student.  A prerequisite for admission as a certification-only student is successful completion of the appropriate GACE content tests.
(If you currently hold a professional teacher certification and want to add another certification, you may apply for the Certification Only program with only a BA degree)
FAQs for Elementary Education
Certification Only
The length of time required to complete the Certification-Only option at Piedmont varies. A minimum of 15 credit hours must be completed in a Piedmont program, unless otherwise approved by the Chair of the department.
Certification Only candidates complete 3 internships. Internship I is observation-based and requires 120 contact hours across the semester. Internship II focuses on co-teaching and classroom management and requires 360 classroom hours. Internship III (student teaching) is the cumulating experience and requires 600 classroom hours (a semester of full-time teaching).
Courses are offered at the Demorest and Athens campuses. Some courses are available online in synchronous and asynchronous formats.
While students can take courses at the undergraduate and graduate level, it is strongly recommended they take grade-level courses.
Classes are offered face to face, hybrid, and online.
This is not a fully online program.
Your academic advisor can discuss the criteria for experiential credit and will review your transcript to create an individualized plan specific to your individual needs.
At various points throughout the program of study, you may be required to complete assessments like these and others:
Admission to Teacher Education Requirements including the PBDA self-assessment and the Ethics Exit Exam
GACE Content Exam in Elementary Education
Satisfactory scores on the Intern Keys Assessment, PBDA, and the Piedmont Pedagogical Portfolio
The Certification Only program results in a P-5 Certification for the state of Georgia. Teaching options will include preschools, elementary school (public and private), or teaching assistant. It also qualifies you to pursue add on certifications, administrator certifications, counseling, coaching, and other graduate level degree work in or outside of education.
Typically 2 weeks after graduation IF paperwork is successfully submitted and complete.
Related Programs
You might also be interested in one of these programs.
Elementary Education
Prepare to Make a Life What can I do with a major in Elementary Education?Piedmont students have gone on to pursue careers in: Where do I start?…
Explore this Major
Music Education
Prepare to Make a Life What can I do with a major inMUSIC EDUCATION?Piedmont students have gone on to pursue careers as: Public School Teachers Private Instructors Performers Religion Musicians…
Explore this Major