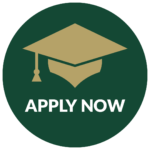 This program
Best fit for:
Individuals who hold a degree but do not wish to pursue a master's degree may elect to pursue a sequence of studies that will enable them to be eligible for recommendation for teacher certification.
Who will my professors be?
QUESTIONS?
Our Graduate Admissions team can help!
---
Graduate Admissions
P: 706-778-8500 x1352
E: grad@piedmont.edu
Individuals who have a degree and background in art may wish to pursue course work and the requisite clinical experiences in order to be eligible for state certification as an art educator. Based upon a transcript analysis, the program coordinator will develop an individual program of studies with the candidate. Additionally, candidates must take EDUC 5599 – Graduate Orientation, and pass all state-required assessments in order to be recommended for certification.
A minimum of a master's degree with a 2.5 cumulative GPA from an accredited college or university is required for Elementary, Middle Grades, Secondary, Special Education and Music Education. A minimum of a bachelor degree with a 2.5 cumulative GPA from an accredited college or university is required for certification in Middle Grades Education.
Graduate Admissions Application
Official, final transcripts from all colleges and universities attended
Two Professional References
Personal Affirmation Form
If you are a returning BA or MA Educational Studies graduate from Piedmont University, you may return within five years as a certification only student.  A prerequisite for admission as a certification-only student is successful completion of the appropriate GACE content tests.
(If you currently hold a professional teacher certification and want to add another certification, you may apply for the Certification Only program with only a BA degree)
Related Programs
You might also be interested in one of these programs.
Drama Education – Certification
Music Education – Certification Only
Tier I & Tier II Educational Leadership – Certification