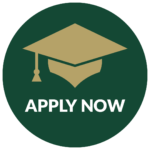 This program
Best fit for:
Individuals who do not wish to work toward another degree may opt to complete course work and experiential requirements to qualify for recommendation for state certification in drama education. The certification-only option is a course of study designed to meet minimum certification requirements and is not a degree program.
Who will my professors be?
QUESTIONS?
Our Graduate Admissions team can help!
---
Graduate Admissions
P: 706-778-8500 x1352
E: grad@piedmont.edu
Certification Officer
P: 706-778-8500 x1231
E: khurney@piedmont.edu
A candidate seeking Drama Certification-only must hold a minimum of a bachelor's degree in Theatre from a PSC-accepted accredited institution. (May hold a minor in Theatre from an accredited institution.)
The applicant's transcript is first reviewed by the faculty advisor. A proposed program of study is designed to provide depth of knowledge as well as applied experiences in the form of practica, student teaching, or internships. The proposed program is reviewed by the department chair and drama education coordinator and, if approved, serves as the advisement sheet for that candidate. All other procedures and requirements of the College of Education and the college apply.
Candidates must apply for and be admitted to Teacher Education, and pass the Georgia Assessments for the Certification of Educators (GACE) content exam in their chosen content field. Completion of this course of study does not lead to a degree in education.
The Cert-Only in Drama Education is a non-degree program option available to students who already hold a BA in Theatre from an accredited institution.  Students who enter this program complete all course work required by the Georgia Professional Standards Commission leading to B-12 teacher certification in Drama Education.  All other procedures and requirements of the College of Education and the university apply.
Graduate Admissions Application
Official, final transcripts from all colleges and universities attended
Two Professional References
Personal Affirmation Form
GACE PAA passing score
Related Programs
You might also be interested in one of these programs.
Secondary Certification-Only
Art Education – Certification
Individuals who have a degree and background in art can pursue course work and experiences in order to be eligible for state certification as an art educator. …
Explore this Major
Music Education – Certification Only