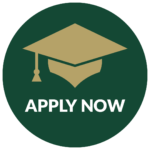 Interested in Digital Marketing?
Our undergraduate admissions team will contact you with more information.
QUESTIONS?
Our Undergraduate Admissions team can help!
---
Undergraduate Admissions
P: 706-776-0103
E: ugrad@piedmont.edu
Creating Value Online.
Every day, over 95 million photos and videos are shared on Instagram alone. Without knowledge in digital marketing, it is difficult for many organizations to know how to have one of their photos noticed by the right consumer at the right time.
Students who pursue digital marketing learn how to use search engine marketing, social media, email, and other digital marketing tools for success. Given that many of the first brand interactions a consumer has with a business are online or via a mobile phone, the need for marketers with experience and knowledge in digital marketing, digital analytics, and user experience will continue to grow.
At Piedmont University, the Walker College of Business embraces liberal arts education — developing nimble minds for a fast-changing workplace. Students pursuing digital marketing are equipped with strong interpersonal skills and wide-ranging knowledge across the university's curriculum. After becoming grounded in core business fundamentals during their first two years, students then become immersed in their digital marketing coursework. These courses provide both theory and practice in specific areas of digital marketing, such as search engine marketing, digital analytics, content marketing, and social media. At graduation, students are equipped for success with well-regarded certifications from Google and Hubspot. Classes are taught by faculty with real-world experience and a broad range of longstanding business relationships.
Piedmont Helps Launch Your Career in Digital Marketing
Digital marketing graduates have a wide range of opportunities after graduation. Students may pursue careers in the broad category of digital marketing but may also choose to specialize in search engine marketing, social media, or other areas. Piedmont faculty work directly with students to help them secure internships and develop contacts in professional organizations, including the American Marketing Association, to help them prepare for success in the workplace.
What classes will I take?
Reach Your Peak Potential.
Piedmont graduates in Digital Marketing pursue careers in:
Digital Marketing
Search Engine Marketing
Social Media Management
Community Management
Marketing
Public Relations
Brand Strategy
User Experience
Content Production and Management
Virtual Reality Development
Related Programs
You might also be interested in one of these programs.
Business Analytics
A concentration for business administration students, business analytics focuses on how businesses gather data to improve business strategies….
Explore this Major
Business Administration
Business students pursue a broad range of business and ethical topics before selecting concentrations in fields ranging from business analytics to logistics. …
Explore this Major
Management
Prepare to Make a Life What can I do with a major in MANAGEMENT?Piedmont students have gone on to pursue careers in: Office Manager Community Manager Staff Accountant Human Resources Generalist Client Services Manager Marketing Manager Logistics Manager Account Executive…
Explore this Major