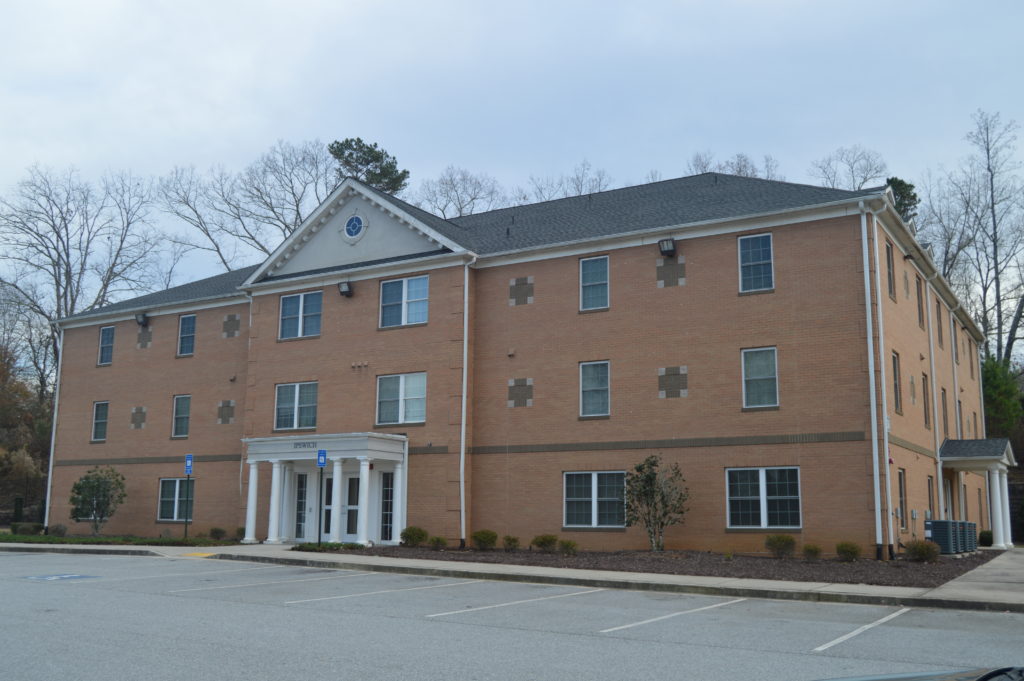 Upperclassmen residents can choose to live in Ipswich Residence Hall during the housing room selection process. Ipswich residence hall is a four-bedroom, private bathroom layout.
Built in 2012, Ipswich Hall is named for the New England community known as the "Birthplace of American Independence." The common room comes with a couch, sofa, two end tables, a large dining room table, and six dining chairs. The kitchenette area includes a microwave and refrigerator. Ipswich has a study area, laundry room, and a large meeting room with a big screen television and a pool/ping pong combination table. There are three floors with elevator access.
In every residence hall is a lounge space for residents to be able to meet their neighbors and create new friendships to last a lifetime. This picture is of the Ipswich game room, which is where programs take place for residents to participate in. Any resident is able to go to programs across campus in all of the residence halls on campus. So ask your RA about upcoming events and mark your calendars!

Being a student is a 24/7 job. Get together with your friends and classmates for study sessions. Study rooms are open all night long, for endless study time.
Floorplan
All four bedrooms come with one bed, one desk, and one dresser. All four rooms are currently single occupancy. The common room comes with a couch, sofa, two end tables, a large dining room table, and six dining chairs. The kitchenette area includes counter space and cabinets, a microwave, and a refrigerator. FULL FLOORPLAN A [PDF] | FULL FLOORPLAN B [PDF]