Homecoming
Oct 22nd, 2022 9:00 am - 9:30 pm
Demorest Campus, 1021 Central Avenue, Demorest, Georgia 30535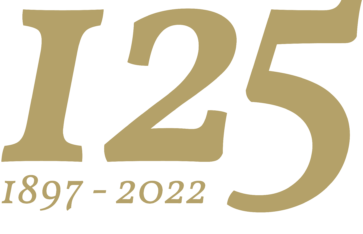 Last year's Homecoming celebration was such a big hit, we just had to do it again! This year, we are celebrating our 125th anniversary!! Won't you join us? Here's what we have planned…
Family Day Breakfast
9 – 10 am: Sewell Atrium
Parents and new students are welcome to join the Alumni Association for a continental breakfast in the gorgeous Sewell Atrium.
Annual Open Alumni Association Board Meeting
10 – 11 am: Piedmont Quadrangle
Join us on the Quad for our annual open Alumni Association Board meeting. Stay to meet the Piedmont University Alumni Association Board of Directors and hear what they are doing to help today's students. Find out what's happening on campus and how you can help us celebrate our 125th anniversary.
Annual Presentation of Alumni Awards & Sports Hall of Fame Induction Luncheon
11:30 – 1:30 pm: Commons, Conference Room C
Celebrate the amazing achievements of Piedmont alumni from all walks of life. You will meet alumni whose outstanding achievements contribute to their profession, community and the greater world, as well as athletes, whose accomplishments in their sport will forever be remembered at Piedmont. The luncheon features a delectable entrée of steak and shrimp provided by Chartwell's Catering!
Class Reunions & Affinity Group Reunions
2 – 3:30 pm: Commons, Conference Room C
Celebrating the classes of 1972, 1982, 1997, 2002, 2012 and 2017 and affinity groups by request. Enjoy an open hospitality suite with complimentary snacks and beverages upstairs in the beautiful Commons. This is a drop-in event and a chance for you to catch up with classmates at your leisure in a relaxed environment. If you would like our assistance in planning something special for your class or affinity group, please contact Pam or Katie at the numbers/emails on this page. Please register to receive a complimentary gift package for all class reunion attendees.
Homecoming Celebration
3:30 – 6:30 pm: Arrendale Amphitheater
Join us for live music and games at the Arrendale Amphitheater to celebrate our 125th anniversary! We'll have a beer and wine tent and several food vendors, if you would like to purchase refreshments. The Alumni Association will be selling merchandise and giving away great Piedmont swag! Come get your commemorative Homecoming t-shirt!
Piedmont University Theatre Department presents: Peter and the Starcatcher
7:30 – 9:30 pm: Swanson Center Mainstage
The Tony-winning play, based on the best-selling novels, upends the century-old story of how a miserable orphan boy becomes the legendary Peter Pan. To purchase tickets, please call the Box Office at 706-778-8500 x 1355.