Back to news
Piedmont University Professor Publishes Eighth Chapbook of Poetry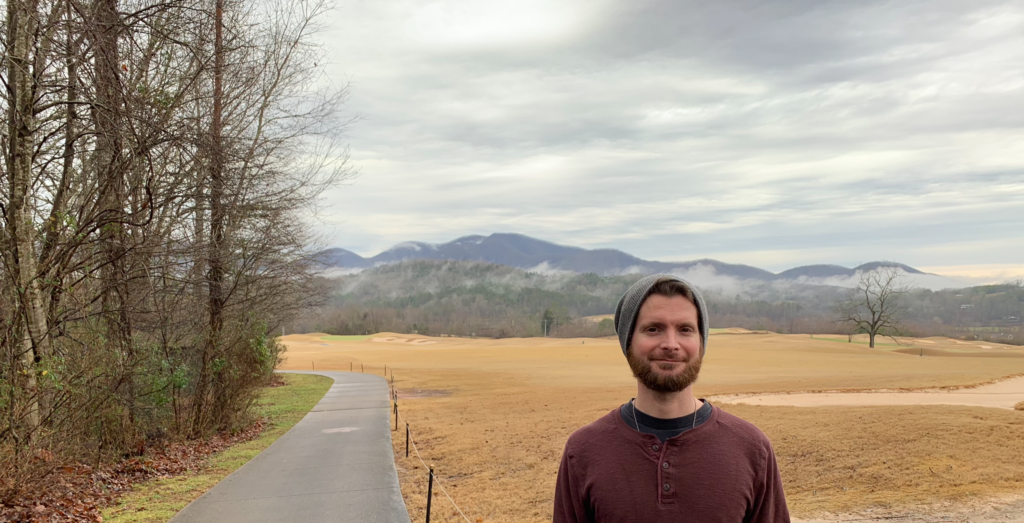 Piedmont University Assistant Professor of English and Director of Creative Writing Jaydn DeWald has published his eighth chapbook, common tones in haunted time. (chapbook — a small paperback booklet, typically containing poems or fiction.)
Published last month by Salò Press, the chapbook explores frequently used — but infrequently considered — words, such as "what," "these," "things," and "way."
"The primary formal feature of this work is that a single word gets repeated in every sentence," said DeWald, who realized while writing that his use of repetition harkens back to his childhood.
"My dad was a high school music teacher, and I grew up in chaotic band rooms. Once, when I was 4 or 5, I was in his band room, and the kids were all honking saxophones and banging on drums. I couldn't find my dad, so my solution was to go over to a piano and to hit a high note over and over again. I thought he would hear me. It was a distress signal of sorts. It didn't work; people just started yelling at me to stop."
Nonetheless, that memory stayed with DeWald and became part of the inspiration for his latest work.
"While writing common tones in haunted time, a lot of people I knew began to die. These poems, with their repeated words, became elegies. They're distress signals to people who can no longer respond," he said.
A selection from common tones in haunted time: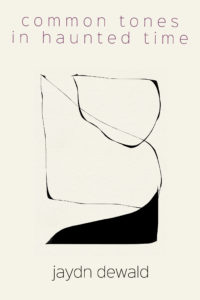 What's going on here? What's got into you? What made her stop dead, pressing an index finger to her lips? What I want is this: Venetian blinds, his body pinned under felled columns of moonlight. And the family video projected grainily behind these words—what will that accomplish? What about the others? What about the sorrow of a blue glove dropped on a sidewalk? Ooh, I love what you've done with the place, what you've scooped up static-glitteringly out of the darkness, what with the scent of woodsmoke and the crunch of bootsteps in the just-melting snow. Wait—what? We can't change the fact that he's gone, camo jacket still in the closet, shower cap still wet on the hook, seeking some spiritual whatever. I mean, what is real, anyway? (It is what it is.) What is lost in this gesture? What are our next steps? Climb a mountain, forget what she looks, smells like. Like what you wish you learned: how to remove wine stains, how to watch parents from staircase shadows, clutching a banister. Dirt-crusted fists rattling the cage of—what, his heart? O bloodsmoke, O starmatter, what too-harsh slasher soundtrack synths the air? What, honestly, is she walking away from? What difference does it make? What visage in black lacquer? Abhor what is evil; hold fast to what is good. I will find him again, come what may, blowing his trumpet in our motel bathtub. Now tell me what they did to you. What oozed in under the bedroom door. What are you—last pill in the bottle, trench-coated silhouette slow-dissolving in steam—what are you waiting for?
DeWald hopes to expand common tones in haunted time into a full-length collection of prose poems. In addition to poetry, he's previously published a cross-genre book, The Rosebud Variations (Broken Sleep Books, 2021), as well as a collection of essays, Sheets of Sound (BSB, 2020), that explores topics such as music, skateboarding, film, teaching, and writing.