Back to news
After Busy Weekend, Mystic Hall Is Officially Home for First Class of Residents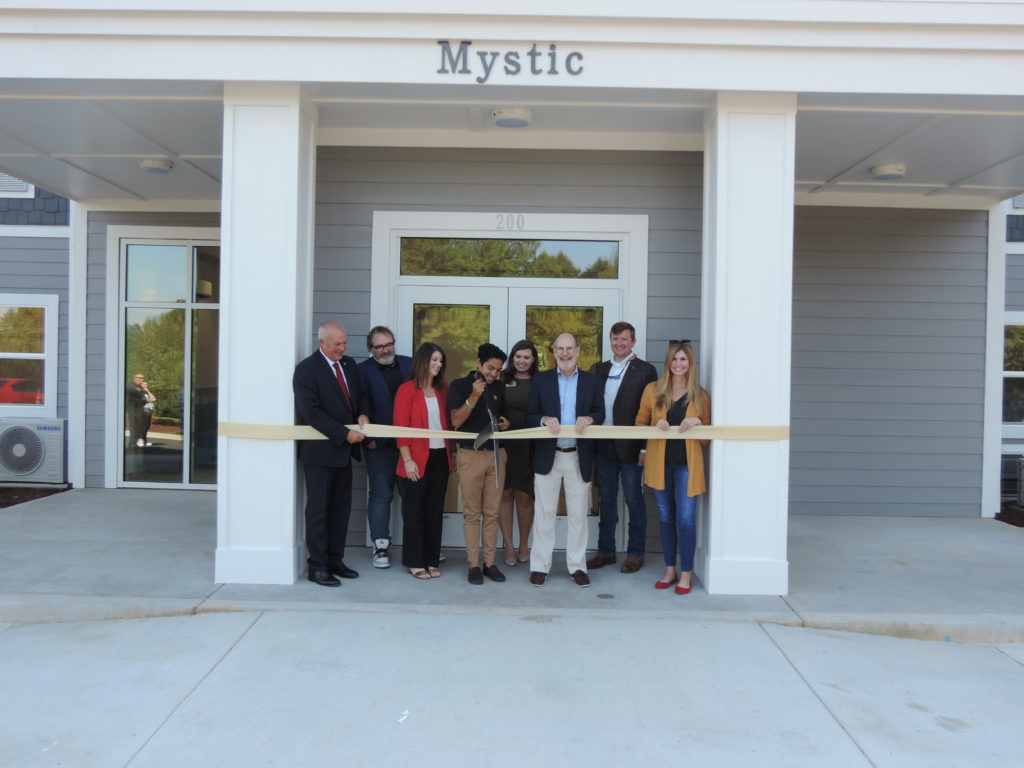 Mystic Hall, Piedmont University's largest, newest, and most modern residential facility, is officially home to its first class of students.
Mystic was scheduled to open at the start of the fall semester, but was delayed by unforeseen labor shortages and supply chain issues. Over the weekend, Piedmont University students, employees, and supporters got to see for themselves that Mystic was definitely worth the wait.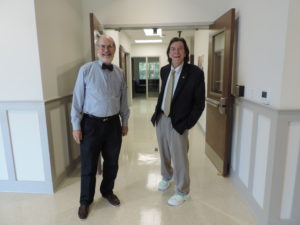 Mystic, located at 200 Piedmont University Court, measures 60,000 square feet and boasts the best views of the Northeast Georgia mountains on campus. The location also provides easy access to the university's athletic facilities, Student Commons and classroom buildings.
Each room is furnished with a microwave and refrigerator. Students also have access to several full-service community kitchens throughout the building, as well as lounges, study areas and laundry facilities.
Mystic is designated as a first-year residence and was designed to allow for programming that will emphasize life and communication skills, relationship building, and other topics that will prepare students for a successful college experience.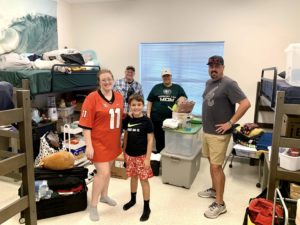 Piedmont celebrated the completion of Mystic with a ribbon-cutting ceremony on Friday, Sept. 16. President James F. Mellichamp lauded the new addition to campus before cutting the ribbon alongside Student Government Association President Leo Galarza, Forensic Science & Criminal Justice Professor and Faculty Senate Chair Bruce Willis, Alumni Association Board President Nick Kastner, Director of Residential Living & Student Affairs Madison Smith, Vice President for Student Life and Leadership Dr. Kim Crawford, Demorest Mayor and Piedmont alumnus Jerry Harness, and Habersham Chamber of Commerce President Mary Beth Horton.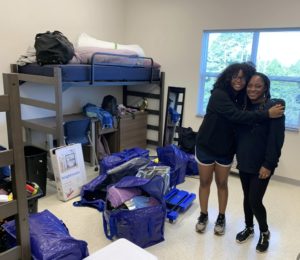 Prior to the ribbon cutting, Mellichamp and Piedmont Board of Trustees Chairman Gus Arrendale III toured Mystic, ensuring it was ready to welcome its first residents.
Students and their families, as well as numerous Piedmont volunteers, spent Saturday helping students move from their temporary housing assignments and settle into their new homes in Mystic.