Back to news
Three Piedmont Research Presentations Accepted to Prestigious Speech, Language and Hearing Convention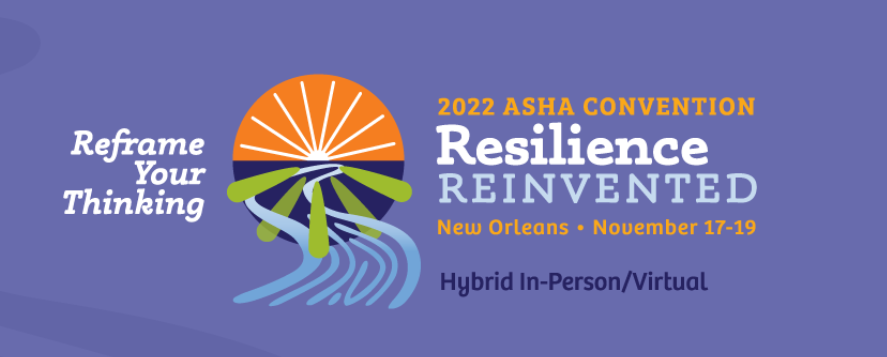 Three Piedmont University research presentations have been accepted to the prestigious American Speech-Language-Hearing Association (ASHA) Convention that will take place in New Orleans in November.
"There were an unprecedented number of submissions this year, so the acceptance rate was lower than usual," said Dr. Monica Bellon-Harn, professor and director of Piedmont's Department of Communication Sciences and Disorders.
"This speaks to the high quality of research that is being conducted at Piedmont University."
The accepted presentations include:
A one-hour oral seminar titled "Social Justice Online Program: You Cannot Change What You Do Not See." The seminar will be conducted by student Emma Williams, who will graduate with her Bachelor of Science in Communication Sciences and Disorders in 2024, Bellon-Harn, and Dr. Lekeitha Morris, associate professor of speech and hearing sciences at Lamar University. Williams has spent the last several months working to create an online course for undergraduate students that explores social justice and prepares them to deliver more equitable care to their future patients. The seminar she, Bellon-Harn, and Morris present at the convention will cover the development, evaluation, and impact of the course on undergraduate students.
A 90-minute in-person and virtual presentation titled "Clinical Utility of YouTube Videos Related to Cleft Lip and Palate." The presentation will be led by student Jaycie Ponce, Bellon-Harn, and Rebecca Hancock, a speech-language pathologist who works for the Union County Schools. Ponce, who is also pursuing her Bachelor of Science in Communication Sciences and Disorders, is conducting research into the content and quality of online information currently available to parents of children born with cleft lips and palates. The findings give direction to clinicians on the limitations and uses of YouTube videos during family counseling. During the convention presentation, Ponce, Bellon-Harn, and Hancock will present findings of Ponce's research.
A one-hour seminar titled "Shared Book Reading on YouTube: Content, Understandability, Actionability, and Parent Perceptions" led by Bellon-Harn and Dr. Sunila Johns from Manipal Academy of Higher Education in Manipal, India. The seminar will cover a cross-cultural evaluation of Indian and U.S. parents' perception of YouTube videos on shared book reading.
Bellon-Harn will also present research she conducted with Keyara Watson-Love, a student from her previous institution, Lamar University, about the outcomes of an online program to train parents in storybook reading at home.
Both Williams and Ponce presented their initial findings at the 2022 Piedmont Symposium.
"It is highly uncommon for undergraduate students to have their work accepted alongside graduate students, doctoral students, and scholars," Bellon-Harn said.
"Both students are collaborating with speech-language pathologists and scholars outside of Piedmont University, which allows them to learn from others and network regionally and nationally. This is evidence of the great things that are already happening within Piedmont's Communication Sciences and Disorders program — and the great things that are to come."
The ASHA Convention is the premier annual professional education event for speech-language pathologists, audiologists, and speech, language, and hearing scientists. Approximately 15,000 attendees seeking opportunities to hear the latest research and enhance their professional skills.
Piedmont University currently offers a Bachelor of Science in Communication Sciences and Disorders and is developing a Master of Science program. Learn more at piedmont.edu/program/communication-sciences-disorders.