Back to news
Piedmont Professors Combine Chemistry and Biology for ABLE Conference
Piedmont University chemistry professor Dr. Elaine Bailey and biology professor Dr. Julia Schmitz were in Victoria, British Columbia, Canada, in late June for the Association of Biology Laboratory Education (ABLE) Conference. Hosted by the University of Victoria, ABLE offered workshops that gave attendees hands-on opportunities to experience a laboratory activity developed for the classroom.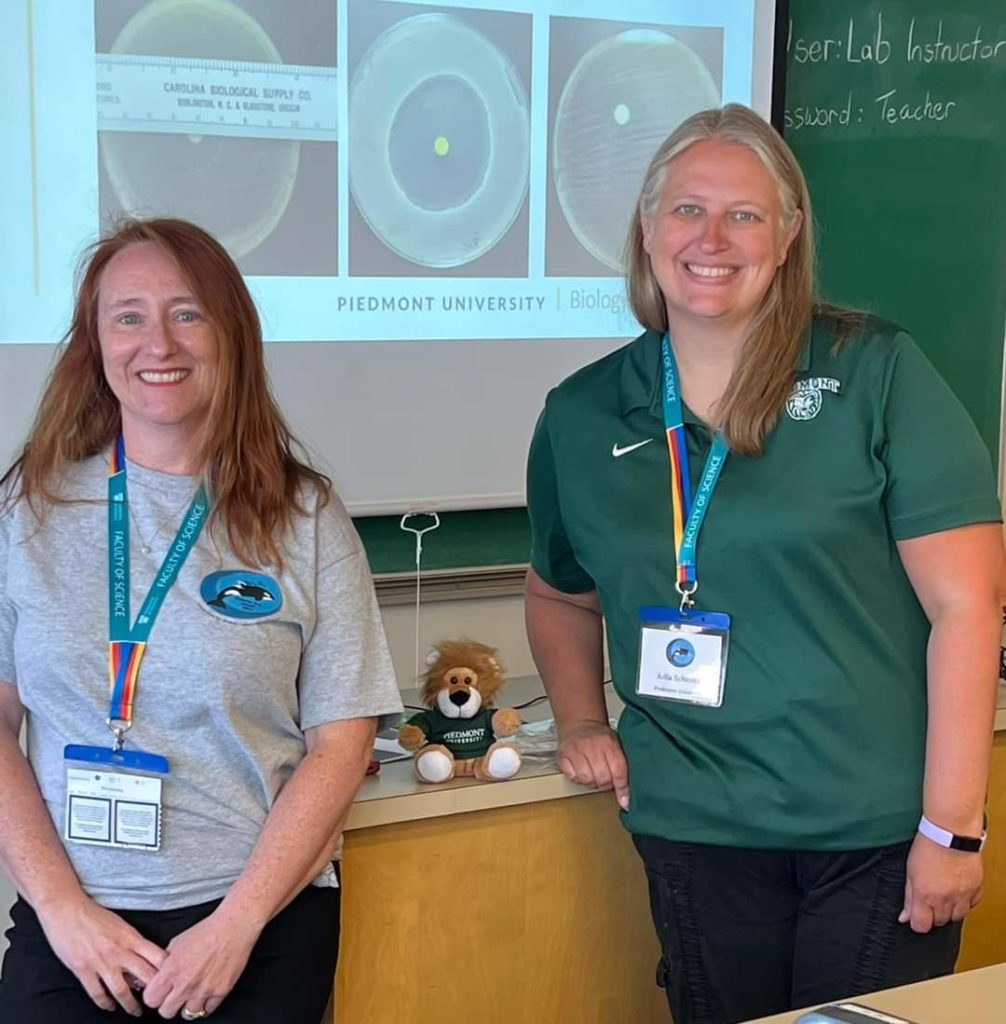 All Piedmont natural science faculty are encouraged to share their knowledge at these conferences. Bailey and Schmitz presented "An Interdisciplinary Look at Drug Design and Testing: Penicillin Derivatives and Their Activity" at ABLE.
The professors also attended other sessions. Schmitz took part in a workshop on CRISPR gene technology using Painted Lady Butterflies and a session about microplastics, a topic environmental science majors have researched while at Piedmont.
Schmitz and Bailey also perused exhibits of new and updated educational tools, like textbooks and lab supplies, and networked with other educators.
"You are able to make connections and learn about what is currently being done in the field," Bailey said. "I love learning about new ways to engage students in and out of the classroom."
Schmitz said students benefit when professors learn new ways to "spice up labs" and stay informed on the latest scientific methods and teaching techniques.
"This allows us as the professors to be more comfortable with the protocol and see if the new labs would work at our own university," Schmitz said.
Schmitz and Bailey talked about how their students worked on the same experiment. Bailey's Piedmont chemistry students synthesized novel penicillin derivatives, and Schmitz's students then tested the derivatives on bacteria to gauge their effectiveness. Participants in their hands-on workshop could perform a similar procedure.
"It was a great way to show how coursework can be collaborative between chemistry and biology," Schmitz said.
Learn more about the arts and sciences at Piedmont at piedmont.edu/arts-sciences.