Back to news
Two-Time Piedmont Alumnus Named One of State's Most Promising Lawyers Under 40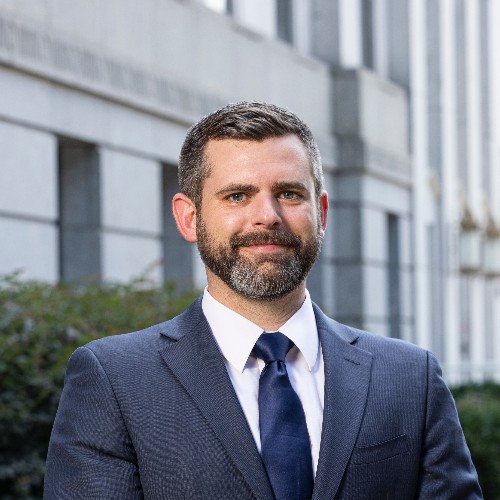 Two-time Piedmont University alumnus Bennett Bryan has received an On the Rise Award from The Daily Report, a legal newspaper based in Atlanta.
Bennett holds two degrees from Piedmont — a bachelor's degree in Political Science that he earned in 2005 and a Master of Business Administration that he completed in 2018. After his MBA, Bennett went on to the University of Georgia School of Law. He is now a supervising attorney, specializing in land use and development, with the DeKalb County Law Department.
The On the Rise Award Program recognizes Georgia's most promising lawyers under the age of 40. To be eligible for the award, lawyers must work in Georgia and must be developing unique practice niches, amassing robust books of business, demonstrating leadership qualities, showing expertise in litigation or transactional work, and committing themselves to pro bono, charitable and professional volunteer work.
Bennett said his Piedmont degrees helped prepare him for the success his On the Rise Award recognizes.
"I'm honored to accept The Daily Report's 2022 'On the Rise' award for Georgia lawyers under 40. Many great lawyers have earned this award before me, including Piedmont's own Hon. Brian Rickman, Chief Judge of the Georgia Court of Appeals," he said.
"My education at Piedmont has helped me in my career by sharpening my critical thinking and public speaking skills, which are important to effective legal advocacy."
Learn more about Piedmont's Political Science program and Master of Business Administration.