Back to news
Piedmont University Begins Presidential Search; Barbara Strain to Chair Search Committee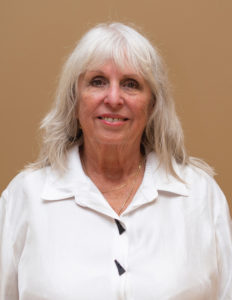 Piedmont University is moving swiftly to identify a successor to President James F. Mellichamp, who announced his retirement on Monday.
Board of Trustees Chairman Gus Arrendale has appointed Barbara Strain as chair of the search committee. Strain is a lifelong Habersham County resident and a longtime supporter of the university. She joined the Board of Trustees earlier this year.
"I am honored that Chairman Arrendale appointed me to serve in this role of bringing a new chapter to Piedmont University – and our community. I am committed to a prompt, collaborative, transparent search that will result in the selection of our ideal next president," Strain said.
Strain began forming the search committee on Monday afternoon, shortly after Mellichamp's announcement. The committee will include representatives from the faculty, staff, administration, alumni, student body, and community at large.
"In addition to recruiting a diverse cross-section of the university community to serve on the committee, we're also going to build in numerous opportunities for our various constituents to have their voices heard throughout the search process," Strain said.
"We will be conducting surveys and listening sessions to gather input on the characteristics and qualifications Piedmont needs in its next president."
Strain added that she has retained legal counsel to ensure the search process is conducted in accordance with all applicable laws and university policies and procedures. To keep university constituents updated throughout the process, a Presidential Search section has been added to piedmont.edu, where regular updates will be posted.
"This is an exciting time for Piedmont University, as we mark the end of President Mellichamp's leadership and prepare to welcome his successor," Strain said.
"It is vital that we hire a president who can continue Piedmont's growth and success. To identify the ideal next president, we all need to get involved. I encourage everyone with a stake in Piedmont to check the website regularly. As we move forward with the search process, share your opinions on what we need in our next president. We must do this together."
Stay up to date on the presidential search process by visiting piedmont.edu/presidential-search.
More about Barbara Strain
Barbara Strain began her professional life as a social worker with the Habersham County Health Department. She served as the social services coordinator for the 20-county Ninth District Head Start Program and provided consultant training for Head Start Programs throughout the southeast. In 1981, she joined her father as managing broker for his real estate company, Shield Realty. The company grew to eight offices with 28 agents and was considered one of the top real estate agencies in the area. She became a partner in the family company and helped successfully develop several Habersham neighborhoods. In 1991, Shield Realty was bought out by its current owners. Strain eventually retired from professional work and became a full-time wife, mother, and community volunteer. She served with the Habersham Medical Center Authority, including on the executive committee, for several years. She was also a chairman of the Habersham Chamber of Commerce, a member of the Downtown Development Authority representing the City of Cornelia, and an active member of the Habersham Rotary Club; in the latter role, she was a longtime trustee of the Rotary's scholarship fund. Appointed by former Gov. Sonny Purdue, she served two terms on the Georgia Council for Families and Youth. She is a certified relationship coach and is facilitating a national church-sponsored singles mission.