Back to news
Piedmont University President James F. Mellichamp Announces Retirement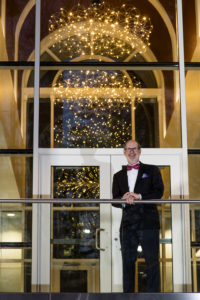 At a special meeting of the Piedmont University Board of Trustees called earlier today, President James F. Mellichamp announced his decision to retire as soon as a permanent successor can be named. 
During his 40 years at Piedmont, Mellichamp has served as a faculty member, dean, vice president for academic affairs, provost, and for the last 10 years, president. Board Chairman Gus Arrendale remarked that, "The Board wishes to thank President Mellichamp for his extraordinary dedication and service to the university for more than four decades."
During Mellichamp's tenure, the residential program has grown by more than 60 percent at a time when colleges and universities across the nation are struggling. The 2022-23 freshman class will be the largest in the school's 125-year history, numbering more than 300 students. Athletic programs have also flourished during Mellichamp's time in office. Mellichamp introduced women's lacrosse, men's and women's cycling, and men's and women's swimming. Working with presidents at eight other institutions in five states, he led the effort to create a new NCAA Division III athletic conference, the Collegiate Conference of the South, which launches July 1.
New academic programs originating under Mellichamp's leadership include undergraduate majors in computer science, neuroscience, film production, exercise and sport science and athletic training, and graduate majors in athletic training, health and human performance, professional counseling, gifted education, and speech-language pathology. He forged cooperative degree programs in engineering with Georgia Tech and Kennesaw State University, as well as an early-entry program with the Walter F. George School of Law at Mercer University.
Other notable accomplishments of Mellichamp's presidency include the institution's elevation from college to university in 2021 and more than $50 million in campus improvements that were completed through fundraising and private financing. Those improvements include the Student Commons, Piedmont Village student apartment complex, Smith-Williams Art Studio building, the Sewell Education Center, and the Springer Mountain Farms Center/Conservatory of Music (an all-Steinway school). Mystic Hall, the largest residential facility on campus, will open this fall. Piedmont's Athens campus also moved into a new four-story center on Prince Avenue last year.
A broad-based search for Mellichamp's successor will begin immediately.