Back to news
Two Soon-to-Be Piedmont Nursing Graduates Celebrate Recent Job Offers
Two soon-to-be Piedmont University Nursing graduates know where they'll be working after they receive their degrees — and for both, their new jobs perfectly fit the lives they envision for themselves.
"Piedmont's rigorous nursing program is designed to produce highly qualified, highly sought-after graduates who are prepared to deliver the very best in patient care," said College of Nursing and Health Sciences Dean Dr. Julie Behr.
"We measure our success by the success of our graduates in the workforce. Throughout our history, there are many examples of Piedmont nurses who've been hired before graduation and gone on to ascend the ranks of nursing leadership. We are proud to add Abbey and Clara to Piedmont's nursing legacy."
Abbey Arrington — Children's Healthcare of Atlanta
Loganville, Georgia, native Abbey Arrington originally wanted to be a teacher, but after watching her aunt struggle with cancer, she changed her plans.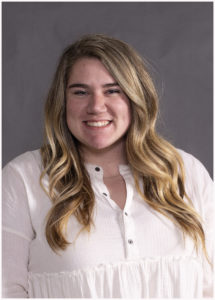 "My aunt had gone back to school for nursing, and she would teach me things as she went through the classes. I was intrigued by what she was learning," Arrington said.
"When I was in middle school, she developed bone marrow cancer, and she passed away before she could finish nursing school. I saw what an impact the nurses had not only for her but for our entire family. I decided I would become a pediatric nurse so that I could make the same impact for my patients — or as I call them, my babies."
Arrington visited 12 other colleges across the Southeast before stepping onto Piedmont's Demorest campus. When she did, she felt right at home.
"I wanted to play softball at the collegiate level, and I wanted to study nursing," Arrington said. "Piedmont offered both, and with the small class sizes, this was also a place where I knew I would be treated like an actual person, not just a number."
By her junior year at Piedmont, Arrington had hung up her cleats to focus entirely on her nursing classes.
"It is a challenging program, but it is worth it. We're taught more than facts and skills. We're taught how to have the best possible bedside manner, how to have the best interactions with families and patients. I definitely feel that I stand out from other nursing students," Arrington said.
Children's Healthcare of Atlanta agreed.
After observing Arrington during her clinical hours, CHOA Clinical Nurse 4 Ashley Pryzbek saw something special in Arrington. Arrington's clinical experience at CHOA and Pryzbek's support eventually led to a job offer on CHOA's respiratory floor. Arrington starts this summer.
"It takes a natural gift to work with children, and Abbey just has it," Pryzbek said.
In pediatrics, "You have to be able to compartmentalize situations in a unique way. A pediatric nurse has to possess the ability to communicate with babies who can't talk, preteens who don't want to talk, and teenagers who think they are adults. For Abbey, I have seen her in this environment and it's a natural fit for her."
One day, Pryzbek said she can easily see Arrington holding a leadership position, but for now, Arrington is just excited for the opportunity to make a difference.
"I love my kiddos," she said. "I can't wait to be the friendly face for them when they're sick or scared."
Clara Ortega — Moses H. Cone Memorial Hospital
Los Angeles native Clara Ortega first learned of Piedmont through her church when she was a freshman in high school. For nearly its entire 125-year history, Piedmont has been affiliated with the National Association of Congregational Christian Churches.
"But I was a freshman and wasn't really too worried about colleges yet," she said. "When I was a junior, Piedmont popped back up on my radar, and I started to fall in love. When I found out it had a nursing program, I fell even more in love."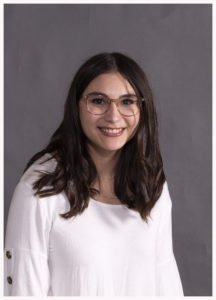 She and her mother planned a multicity tour to visit Piedmont and the other institutions she was considering, but as soon as she stepped on Piedmont's campus, the tour was cancelled.
"This was where I wanted to go. Everyone was nice and kind. None of the other schools could compare. Piedmont was right for me," she said.
Piedmont's close-knit environment, combined with the rigorous standards of the nursing program, have prepared her for what will come next: a position as an emergency room trauma nurse with Moses H. Cone Memorial Hospital in Greensboro, North Carolina.
"Piedmont teaches us to think critically. We don't just learn the skills, we learn to go further, to think more critically about what we're doing and how it will affect our patients. There is a difference in how we think compared to how nurses from other programs think."
After graduation, Ortega will spend a few weeks back home before moving to North Carolina. She is thankful that her Piedmont education has led her to a position that will allow her to be both financially independent — and adventurous — at such a young age.
"I am on my own, which is a little scary, but it feels good to know that I can sustain myself, that I can step into my life and see where it takes me," she said.
"After moving from Los Angeles to Georgia and North Carolina, who knows, maybe I'll move to a new city every four years."
Piedmont's Nursing program has a 99 percent job placement rate. Learn more about the program at piedmont.edu/nursing.