Back to news
Piedmont University President James F. Mellichamp to Debut Original Commission During April 3 Performance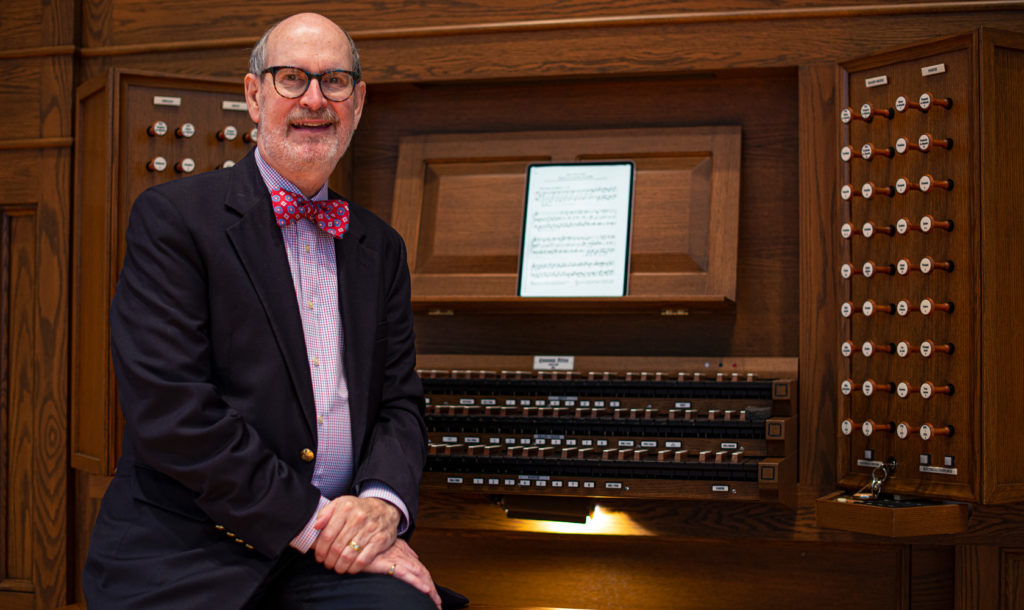 Piedmont University President and world-renowned organist Dr. James F. Mellichamp will perform a free concert from 4-5 p.m. on April 3 at the Chapel on the Demorest campus, 992 Central Ave.
Dr. Mellichamp's selections represent more than 300 years of musical history and include:
Praeludium in E Minor, BuxWV 142
Dietrich Buxtehude
Two Transcriptions of Instrumental Works
"Air" from the Orchestral Suite No. 3, S. 1068                   
"Sinfonia" from Cantata No. 29, S. 29
Johann S. Bach

Impromptu (from Fantasy Pieces, op. 54)
Louis Vierne
Fantasy in A Major, FWV 35
César Franck
Pageant
Leo Sowerby
In addition, Dr. Mellichamp will premier a piece titled Impromptu, which Piedmont commissioned from Beverly Hills, California-based church musician Craig Phillips in honor of Dr. Mellichamp's 50th anniversary as a concert organist.
Dr. Mellichamp celebrated his golden anniversary in 2021, but because of the coronavirus pandemic, the debut of Impromptu has been delayed until now.
"It is an honor to mark a half-century as a concert organist with such a beautifully complex piece as Impromptu," Dr. Mellichamp said. "I am thrilled to share it with the community."
Throughout his career, Dr. Mellichamp has made prominent appearances as an organist throughout the United States, Canada, Europe, and Asia. His concerts have included solo recitals at such notable venues as the Washington Cathedral, Berlin Cathedral, Dijon Cathedral, Cathedral of Notre Dame in Paris, Moscow Cathedral of the Immaculate Conception, St. Paul's Cathedral, and Westminster Abbey in London.
As an organ consultant, he has been responsible for the design of more than 50 organs for churches and colleges in the United States.
Since 1982, Dr. Mellichamp has been a faculty member at Piedmont University, where, as Professor of Music, he maintains an active studio of young organists. After years of service as Dean of the College of Arts and Sciences and later Vice President-Provost, he was named President in 2012.
Dr. Mellichamp's performance is free and open to the public.
For more information on Piedmont's fine arts events and programs, visit piedmont.edu/fa.