Back to news
Relationship with Professor Gives Lightsey Courage to Pursue Dream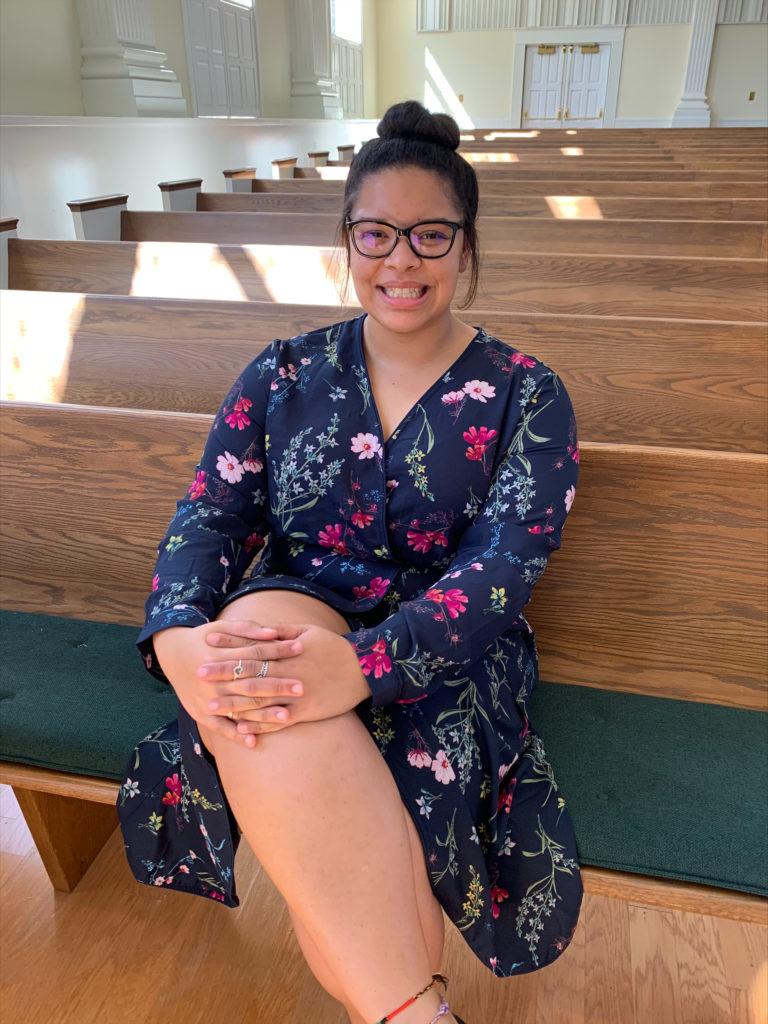 On March 17, Vocal Performance major Kristy Lightsey will perform her senior recital in the Piedmont University Chapel. It will be the culmination of four years spent learning from and working with music professor Dr. Andrea Price.
Lightsey was a junior in high school attending the Fine Arts College Experience (FACE) on Piedmont's Demorest campus when she first met Price. During the event, students learn what it is like to attend Piedmont and can audition to receive scholarships. Price gave Lightsey her first-ever lesson with a voice instructor.
"She was extremely kind and gave me great pointers. I came back to FACE my senior year of high school, and Price remembered exactly who I was and all my vocal faults," she said. "The conversation we had this time felt different. And it was different."
Price used phrasing around "when" Lightsey came to Piedmont rather than "if" she would.
"That was a game-changer for me. For the first time in my life, I felt wanted by a program, and not just any program, but my dream program at my dream school, Piedmont," Lightsey said.
Music is everything for Lightsey, she said. She joined choir in seventh grade and remembers performing her first solo, "Unwritten" by Natasha Bedingfield, for pre-K students.
"I always got solos in choir and hearing people cheer for me once it was over was always — and still is — a great feeling," she said. "I am not sure how my life would look without music."
In high school, Lightsey did nearly everything her teachers did, like leading sectionals and warmups, conducting, and tutoring. During one tutoring session, she explained key signatures — symbols placed at the beginning of a section of music to indicate the key in which it should be performed — by comparing them to shoes. It was an "aha" moment for Lightsey.
"It lit a fire in me that has not stopped burning," she said. "I realized I wanted to be a choir teacher."
At Piedmont and with Price, Lightsey overcame shyness and nervousness. Lightsey refers to the professor as her "mom away from home," and said she cares about students as people in addition to helping them achieve academic success.
"She has molded me into a better person and musician along the way," she said. "Dr. Price is most definitely a gift in the Conservatory of Music. It is so easy to work with her in the studio and the classroom."
Lightsey is a first-generation college student, and after graduating with a bachelor's degree in Vocal Performance, she will continue classes at Piedmont to get her master's in Music Education as she works toward her dream to teach choir.
Lightsey will perform her senior recital at 7:30 p.m. on Thursday, March 17, in the Chapel. The public is invited to attend.
For more information about the degrees mentioned in this story, visit piedmont.edu/music-education and piedmont.edu/music-education-mat.