Back to news
Piedmont University's Annual Disaster Drill Set for March 23 at Demorest Campus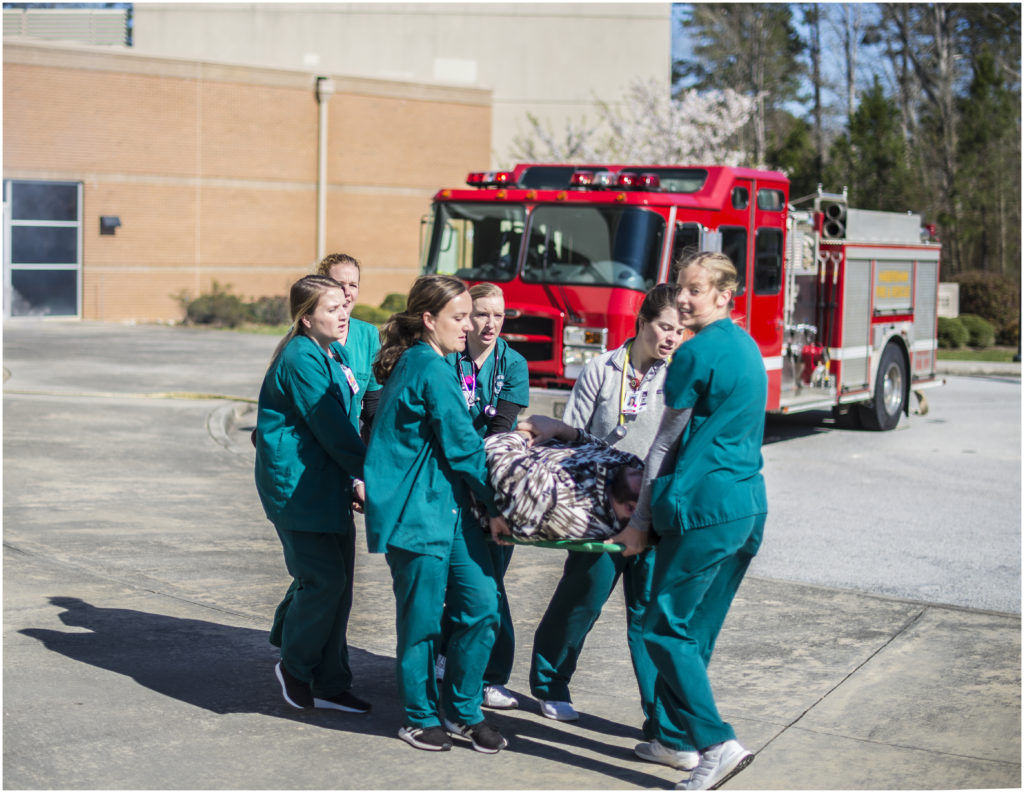 Piedmont University's annual disaster drill, an elaborate, interdisciplinary training exercise that allows students to collaborate with local public safety agencies, will take place March 23.
The scenario: Suspicious packages, possibly bombs, placed on the Demorest campus.
"The disaster drill has grown tremendously in size, scope and realism over the past few years," said Karen Greilich, assistant professor of nursing who helps organize the event.
"The drill helps our students understand how they can work alongside police, fire, EMS, and public health agencies to make a positive difference for those involved in a disaster situation."
The drill involves approximately 400 individuals, including nursing, theater and mass communications students, faculty and staff members, as well as personnel from the following agencies:
Air Life Georgia
Demorest Fire Department
Demorest Police Department
District 2 Public Health Department
Georgia Emergency Management and Homeland Security Agency
Habersham County Emergency Management
Habersham County Emergency Services
Habersham County Sheriff's Office
Habersham Medical Center
Northeast Georgia Health System Trauma Services
Together, Piedmont students, employees, and our agency partners collaborate to stage a realistic disaster scenario, Greilich said.
"Junior nursing and health sciences students are the 'victims.' Theater students complete very realistic makeup on the students in order to replicate specific injuries, from bleeding wounds to impaled objects. Students actually call 911 and emergency services are dispatched," Greilich said.
"Responding departments arrive at the scene and work together with the senior nursing and health sciences students to triage the victims. The victims are cared for at the scene or transported to Habersham Medical. Mass communication students become involved in the event as video and written press."
The realistic nature of the event provides students with valuable professional preparation.
"The nursing and health sciences students gain knowledge about interprofessional communication and collaboration. They learn how to work hand-in-hand with emergency professionals of other disciplines and with a common goal in mind," Greilich said, adding the event is great practice for professionals involved as well.
The drill will begin at 10 a.m., rain or shine — just like a real disaster — at the Arrendale Amphitheater on the Demorest campus. For more information about Piedmont's health sciences programs, visit College of Nursing & Health Sciences | Piedmont University