Back to news
Two-Time Piedmont Alumna Is One of 10 Finalists for Georgia Teacher of the Year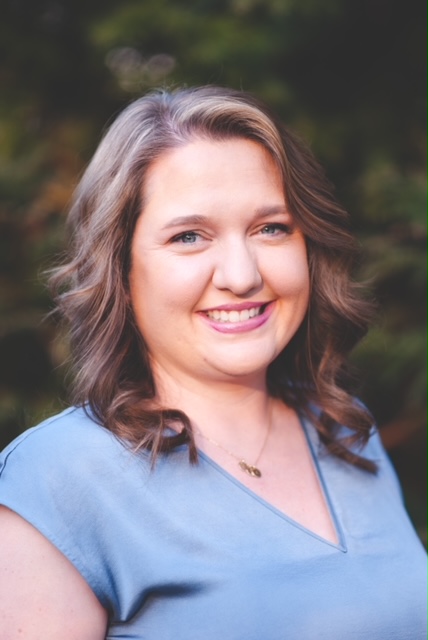 Two-time Piedmont University alumna Chelsea Leming is a finalist for Georgia Teacher of the Year.
Leming, a fifth-grade teacher at Indian Knoll Elementary School in Canton, is one of 10 educators vying for the statewide title. Earlier this school year, she was named Teacher of the Year for the Cherokee County School District. She earned her Master of Arts in Education and Educational Specialist degrees from Piedmont in 2012 and 2016, respectively.
"Being a finalist is a shock and a huge honor," she said. "I'm very grateful for this recognition."
Growing up, Leming wanted to become "anything but a teacher," she said. When she enrolled as an undergraduate at Berry College, she was initially interested in music, then pre-law.
"I really thought the best way to live a life was to make a lot of money and earn a lot of accolades," she said.
During her sophomore year of college, she and her family visited the Jimmy Carter National Historic Site in Plains.
"That turned out to be a life-changing moment. There's a room dedicated to one of President Carter's teachers, Julia Coleman. The exhibit talked about how much she believed in President Carter. She said to him once, 'You might be president one day' — and he was. He really credited her with changing his life," Leming said.
"I thought that would be a great way to live, to elevate others instead of yourself."
When she got back to Berry, she promptly changed her major to education.
To advance her career, Leming enrolled at Piedmont, where she gained perspective and professionalism that's helped her to adapt to the ever-changing field of education.
"I learned the importance of making sure that everything we do in the classroom is based on research and best practices," she said.
"Piedmont taught me to always be a lifelong learner. Some of the things that were considered best practices when I started my career 13 years ago aren't considered best practices now. I always want to give my best to my students, and that means I have to keep learning and growing in my practice. I learned to do that at Piedmont."
Leming's advice to new teachers:
"First, discover your 'why.' Why are you teaching? What is your purpose? Once you know that, you need to align every action and decision you make to that purpose," she said.
As for Leming, she discovered her "why" long ago, standing on the shore of Tybee Island.
"I started my career teaching eighth grade, and one year, we took an overnight trip to Savannah and Tybee Island. I remember standing on the shore, looking at the ocean, and one of my students saying to me, 'Wow, I've never seen that before,'" Leming said.
"He'd never seen the ocean before. It stirred in me a responsibility to do everything I can to bring the world to my students, to give them new experiences, and to nurture them in my classroom. That's what I try to do every day."
Georgia's Teacher of the Year will be announced on April 30.
Learn more about Piedmont's Education programs at piedmont.edu/education.