Back to news
Piedmont Grad Aims to Make Her Own Students Feel Safe, Secure, Loved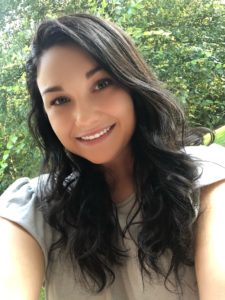 Brooke Hollis's third-grade teacher changed her life.
Now, as a two-time Piedmont University graduate teaching third grade at Lula Elementary, Hollis is working to make a similar impact on her own students.
"The reason I get out of bed every day is to make sure they know they're loved, at least for seven or eight hours a day," Hollis said.
"No matter what might be going on at home, they're loved when they're with me."
A Georgia native, Hollis was in elementary school when she realized the difference a teacher can make.
"When I was in third grade, I had an inspirational teacher who connected with me. She set boundaries, didn't tolerate bullying or squabbles," Hollis said.
"When I was in fourth grade, I had a teacher who didn't do those things. I would say that my teacher in fourth grade made me feel like a student, but my teacher in third grade made me feel like a person. I became a teacher to make my students feel like people too."
Hollis's resolve to become a teacher strengthened as she watched her brother, who has a learning disability, progress through the school system.
After graduating from high school, Hollis eventually found her way to Piedmont, where the small class sizes and close relationships she was able to forge with fellow students and faculty felt "just right."
"That's what really hooked me," she said.
Hollis earned her Bachelor of Art in Education and Master of Art in Elementary Education in 2020 and 2021, respectively. She began her career as a third-grade gifted teacher in August.
Her first six months on the job have been challenging, but every bit as fulfilling as she imagined.
"I've had to figure out how to give my students feedback, how to incentivize them and discipline them. I've rearranged my classroom several times; I started out with tables and then switched to desks. At Piedmont, they would always tell us that no matter how many classes we take or books we read, there's nothing like the real-life classroom, and that's true," she said.
"It's hard, but at the end of the day, I do what I do because of the connections I make."
Hollis referenced a student who's gained confidence, become more comfortable with herself, and raised her test scores by 20 points, all only halfway through the school year.
"She reminds me of me," Hollis said.
"She is the same age I was when I had that influential teacher. I've had conversations with her that I know I needed to have when I was her age."
In appreciation for her work, Hollis's students often leave notes on her desk or keyboard, letting her know they love her, but the greatest reward is that she knows they feel loved too.
"They feel safe and supported," she said. "That's the most important thing to me."
Piedmont University places teachers at a higher rate than any other education preparation program in the state of Georgia. Learn more about Piedmont's education programs at piedmont.edu/education.