Back to news
Piedmont Professor Developing App to Prevent Speech-Language Disorders in Children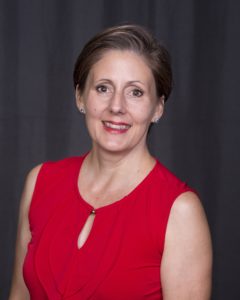 Piedmont University's Dr. Monica Harn is one step closer to developing an app that will help parents support their children's language and literacy development.
Harn, professor and director of the Department of Communication Sciences and Disorders, is the co-author of "A Self-Managed Internet Parent Training Program for Interactive Storybook Reading: Extension to a Public School Setting," which appears in the October 2021 edition of the peer-reviewed journal, Perspectives of the ASHA Special Interest Groups.
The article is the latest in a series of research focused on the use of technology in the prevention of speech-language disorders.
"What we've found is that technology can be an effective tool in preventative care. The app had a positive impact on parents' attitudes toward storybook reading and the way they read with their children," Harn said.
Harn and her fellow researchers have developed an app called Success with Stories that is at the center of their research. The app teaches parents about language and literacy development, developmental milestones their child should be reaching, and how they can use storybook reading to support their child's progression most effectively.
"For instance, oftentimes a parent will simply read their child a book," said Harn.
"To make the most of story time, parents need to have conversations with their child that help the child link what's happening in the book back to their own life."
In addition, parents should point to letters and words as they read to help their child build phonological awareness and restate their child's remarks about the story in more complex language to help the child expand his or her vocabulary.
"The app is steeped in evidence-based research," Harn said. "These strategies work to promote language and literacy."
The app has been designed to help empower parents to be actively involved in their child's language and literacy development while removing barriers such as the lack of transportation or work schedules that prohibit parents from attending appointments with speech-language pathologists.
The app is currently in the prototype phase. Harn is pursuing grants that would allow the app to be made available to speech-language pathology professionals and parents.
For the recently published article, Harn and co-authors Lekeitha R. Morris and Asthyn Jones tested the app in a Headstart program. The researchers found that parents were excited to use the app, but they needed help with registration and onboarding.
"We can't just provide technology and expect that it will be used — that's the biggest takeaway of this latest article," Harn said.
"We need to understand the processes in a school system and provide parents with the support they need to successfully utilize this technology."
As Harn and her colleagues continue their research, they will focus on ways to support and build confidence in parents, all to the benefit of their children.
"If you empower parents with activities in the home and make them feel more confident, it will change their behavior and impact everything they do, including engaging in their child's education," Harn said.
Harn's research spills over into her work at Piedmont University, where students are learning that to effectively treat children, they need to understand parents' needs.
Harn joined Piedmont University's faculty in fall 2021. She previously worked as chairperson of Lamar University's Department of Speech and Hearing Sciences, which serves more than 200 students in undergraduate and graduate programs and the regional community through a speech and hearing clinic.
Piedmont currently offers a Bachelor of Science in Communication Sciences and Disorders. A Master of Science program is scheduled to launch in 2023.
For more information, visit piedmont.edu/program/communication-sciences-disorders.