Back to news
Angel Breaks Records, Becomes First Piedmont Runner in National Competition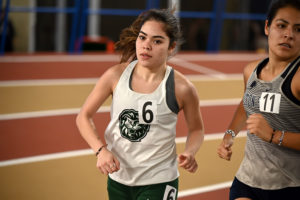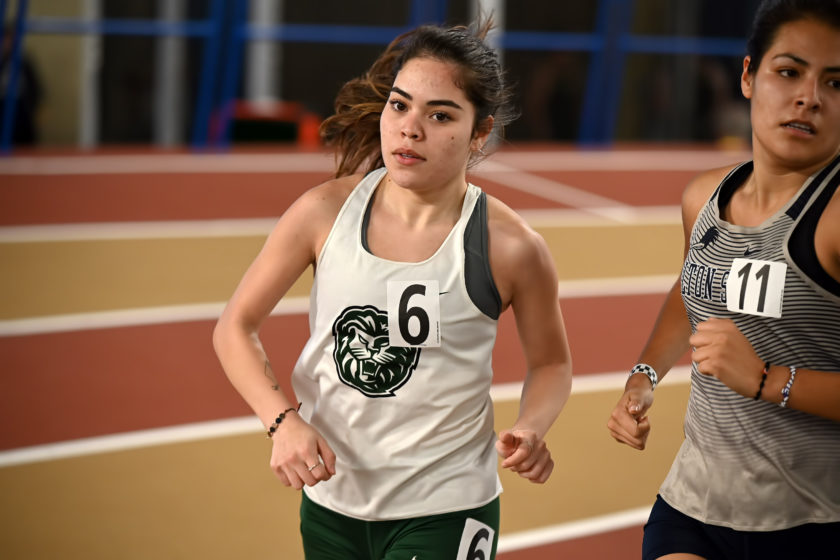 Val Angel '22 has come a long way since she was a little girl wondering why her mother would work out. It left her mom "all sweaty and gross."
"I thought, 'I would never do that,'" she said. "And here I am.'"
Here is Piedmont, where she is a champion runner. The Duluth, Georgia, native won the USA South cross country championship twice, most recently in October.
She is the first cross country runner to compete nationally since Piedmont became a Division III school. She finished 169th in a field of nearly 300 runners in Louisville, Kentucky, on Nov. 20 in the NCAA Division III Women's Cross Country Championship.
Her 22.53.9 time broke a previous school record — that she set — by 8 seconds. She is the only runner in school history to speed through a 6K, or 3.7 miles, in less than 23 minutes. Angel finished eighth in a field of nearly 200 runners in the NCAA South Region competition to qualify for the national race.
She is also a two-time conference champion and a two-time all-conference Second Team honoree, a three-time USA South All-Academic Team member, and a U.S. Track & Field Cross Country Coaches Association All-Region runner.
"When you work that hard, and it pays off, and people around you are proud of you, it feels nice to be acknowledged for the work that you do," she said.
Student-athletes must live on campus. They also stay on campus longer and return earlier than other students. Angel enjoys those times.
"You're here and you're only running," she said. "You don't have the 'school' part. You don't have to go to class or do homework, so it's just fun."
Three other schools recruited Angel, but she chose Piedmont for its small size. Piedmont's athletic training program was also a draw, but she has discovered she loves accounting and now wants to be a CPA.
She has enjoyed her family's support in all her decisions but wishes parents could better understand how time-consuming and demanding it is to be a student-athlete.
"I'll complain about being tired or stressed at school, and my mom will say, 'You got it. It's OK.' It can feel like they don't know how much you do," she said. "You go to class and then practice, then you do homework, and if you're working…you are constantly doing something every single day. It's a lot."
During Thanksgiving week, just before finals, cross country athletes were supposed to rest their bodies. No running allowed. She planned to work out and go for walks while she rests for the next season.
Not running is tougher than running now that Angel is no longer the child who couldn't understand why working out was worthwhile.
"It grew on me," she said. "I can't imagine not doing it."