Back to news
Seven of 10 Jackson County Teacher of the Year Semi-Finalists Have Piedmont Degrees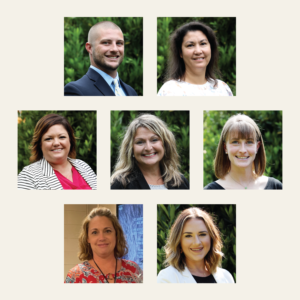 What do seven of the 10 semi-finalists for Jackson County Teacher of the Year have in common? They have degrees from Piedmont University.
Jackson County announced their semi-finalists for Teacher of the Year in August.
They include:
Matthew Bolt, an English Teacher with Jackson County High
Laura Diers, a teacher at West Jackson Middle
Wendy Dillow, a teacher at East Jackson Elementary
Diana Drerup, a teacher at Maysville Elementary
Whitney Hardigree, a healthcare science teacher at Empower College and Career Center
Laura Pitman, a teacher at North Jackson Elementary
Kathy Venable, a teacher at West Jackson Elementary
Each of these semifinalist holds at least one degree from Piedmont University.
"The Jackson County School System takes pride in hiring top-notch teachers who value leadership, character, and performance," said Superintendent Dr. April Howard.
"These Piedmont graduates represent some of the very best in our district, and we are honored to have them as part of our school community."
Dillow holds a bachelor's degree and master's degree in Early Childhood Education, as well as an Education Specialist degree in Curriculum and Instruction from Piedmont. She decided to be a teacher early in her own childhood and is happy she chose Piedmont to be part of her path.
"Piedmont helped prepare me for my various capacities by providing opportunities to learn best practices and leadership skills," she said.
"Being Teacher of the Year for East Jackson Elementary School means the world to me. This school has been my career home and is really a piece of my family. Being able to represent EJES and its teachers is an honor and a privilege."
Hardigree graduated from Piedmont in 2010 with a Bachelor of Science in Nursing. She now teaches students classes including Introduction to Healthcare, Allied Health and Medicine, Diagnostics of Phlebotomy, and Pharmacy Operations to students in ninth through 12th grade.
"In high school, I took several health care science classes, and they really impacted my decision to pursue a career in health care. I now want to be the person to help direct high school students to the health care career that suits them best," she said.
Like Dillow, Hardigree said Piedmont provided excellent preparation for her career.
"Piedmont prepared me for a career in health care by helping me become a critical thinker," she said. "My classes were rigorous, and my instructors encouraged and helped me by providing authentic learning experiences," she said.
Diers earned her Education Specialist degree in Curriculum and Instruction in 2014. Her Piedmont education has helped her differentiate her instruction to better meet the needs of her students.
"My students are the reason I am at school every day and why I work so hard. Creating unique learning opportunities for my students that will push their thinking and will encourage them to think outside of the box gives me so much joy," she said.
"I love the struggle and the process they go through while problem solving. Pushing my students to achieve higher than the expected norm is my favorite thing. My students will always come first in my classroom."
In September, Jackson County announced that the pool of semifinalists had been narrowed to three finalists. Both Hardigree and Diers advanced to the finalist round. The district's Teacher of the Year will be announced at a later date.
Piedmont University's College of Education offers undergraduate and graduate degrees. Piedmont leads the state of Georgia in teacher placements. Learn more at piedmont.edu/academics/education.