Back to news
Piedmont Professor Co-Authors How-To Article for Faculty Aiming to Increase Diversity in Speech-Language Pathology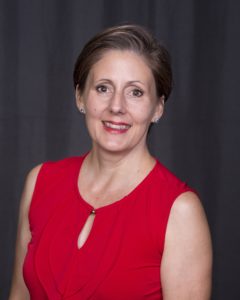 The speech-language pathology profession is seeking to diversify its ranks, and Piedmont University's Dr. Monica Bellon-Harn is the co-author of a recently published article on how colleges and universities can lead the way.
Bellon-Harn, professor and director of Piedmont's Department of Communication Sciences and Disorders, wrote "The Power of Faculty: Transformative Agents of Change for the Profession" with Dr. Lekeitha Morris of Lamar University. The article is included in the most recent issue of Teaching and Learning in Communication Sciences & Disorders.
"In speech-language pathology, 92 percent of professionals identify as white. The question we are facing in our profession right now is what do we need to do to start having others see themselves in this profession," Bellon-Harn said.
"This article is a tutorial for faculty so that they can begin acting as a driving force for that change."
The article discusses how to develop inclusive syllabi, integrate anti-racist content into curricula, create classrooms where cultural uniqueness is understood and appreciated, and confront implicit biases.
A few examples of steps communication sciences and disorders faculty can take:
Assign readings and classroom discussions on the relationship between racism and the perception of various English dialects, such as African American English.
When assessing students' progress, have them complete self-reflections to better understand their own perspectives and engagement in racism.
Take time to learn how to properly pronounce students' names. This small step will help to build trust and pave the way for productive interactions.
Provide prompt and rigorous feedback to all students, including students of color. By doing so, faculty members instill confidence in their students and build trust in their classrooms.
Set ground rules to ensure respectful, meaningful, and useful classroom discussions on racism and how racism affects the quality of healthcare.
The full article can be read here: "Power of Faculty" by Lekeitha R. Morris and Monica L. Bellon-Harn (illinoisstate.edu).
The aim of the work, Bellon-Harn said, is to diversify students enrolled in the nation's communication sciences and disorders programs, but ultimately, to close healthcare disparities.
"If our physician, nurse or care provider is someone who looks like or understands our background, health outcomes are better," she said.
Harn joined Piedmont University's faculty in fall 2021. She previously worked as chairperson of Lamar University's Department of Speech and Hearing Sciences, which serves more than 200 students in undergraduate and graduate programs and the regional community through a speech and hearing clinic.
Piedmont currently offers a Bachelor of Science in Communication Sciences and Disorders. A Master of Science program is scheduled to launch in 2023.
For more information, visit piedmont.edu/program/communication-sciences-disorders.