Back to news
Piedmont University Theatre Department Presents the Rock Musical Hair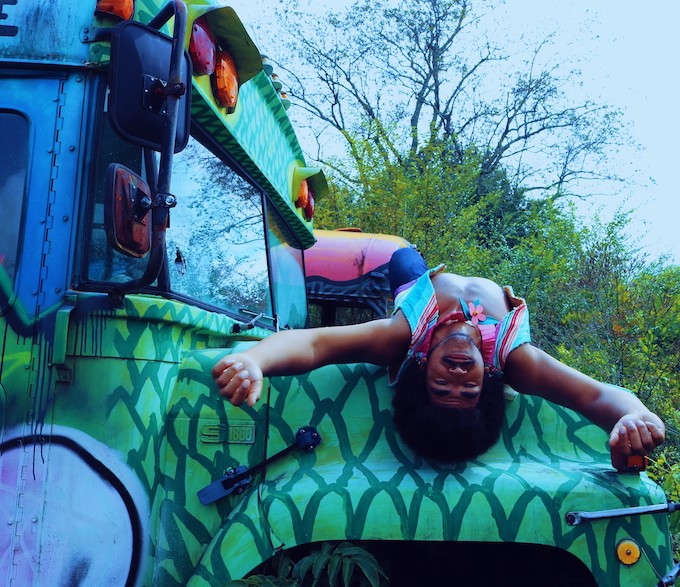 Peace, love, and happiness will take the stage this October as the Piedmont University Theatre Department presents Hair, the rock musical that debuted more than 50 years ago. Hair explores themes related to the peace movement of the 1960s that emerged in opposition to the Vietnam War.
Director of Theatrical Productions Bill Gabelhausen said today's youth "have become passionate, focused, and are demanding change," just like their counterparts decades ago.
"It has been a wonderful journey witnessing our students of 2021 connecting to those voices of 1969, relishing in the rock vibrations, and uncovering the passion of voices that need to be heard," Gabelhausen said.
Garrett Smith, a Piedmont student who will graduate in May, plays a lead role as "Berger."
"I was excited for Hair for the amazing soundtrack and unique storyline," Smith said. "But I soon found myself falling in love with every part of it, even in between the lines. Its themes still resonate, as the ideas of freedom and love are universal and timeless."
Gabelhausen directs the production, while Benji Stegner, a Piedmont alum and former music instructor at the university, is the musical director. Alums Charles Bedell, Gabriel Slusser, Kaitlyn Echols, and Dakota Stockton return as sound engineer, set designer, costume designer, and lighting designer, respectively. Cory Douylliez-Willis, a certified acrobatic art instructor and former Piedmont adjunct professor, is the choreographer. Piedmont student Violet Clements is the stage manager.
Cast members with the character each portrays include:
Garrett Smith, Berger
Carson Letner, Woof
Johnny Goodwyn, Hud
Jordan Hicks, Claude
Lexie Partain, Jeanie
Brittney Wilder, Dionne/Ronny
Lizzy Carver, Crissy
Cole Korch, Diane
Cheyenne Welborn, Sheila
James Rodden, Margaret Mead and dancer in the Tribe
Gabe Richman, Hubert and dancer in the Tribe
Lyric Rogers, 1,000-year-old Monk and dancer in the Tribe
The Tribe also includes Mia Clegg, Jo Collinson (dancer), Lydia Todd, Haley Patterson (dancer), Carly Jelinek, Kerstin Landry, Gracyn Behr (dancer), Natalie Gonzalez (dancer), Lyric Rogers, Dante Wilson (dancer), Gabe Richman, Mathew Poe (dancer), and Erick Fortner.
Hair is intended for mature audiences. It will be performed on the Mainstage Theatre in the Swanson Center for Performing Arts & Communications in Demorest. Showtimes include 7:30 p.m. on Thursday, Friday, and Saturday, Oct. 7-9, and 2 p.m. on Sunday, Oct. 10.
Tickets cost $10 for adults and $5 for seniors and students. Piedmont faculty, staff, and students are admitted free. To purchase tickets, call the box office 1-5 p.m. Monday-Friday at 706-778-8500, x 1355.