Back to news
Professor Monica Harn will lead Piedmont University's innovative communication sciences and disorders program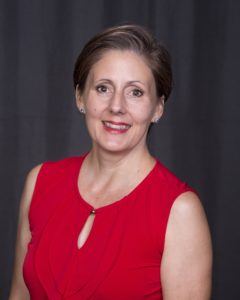 Monica Bellon-Harn remembers the moment she decided to make speech language pathology her life's work. Now, as Piedmont University's newly hired director of Communication Sciences and Disorders, she aims to ignite that same spark in her students.
"Speech language pathology offers a wide scope of practice, along with the fulfillment of making a difference for others. At the end of every day, you know you've done something to enhance the quality of someone else's life," said Harn, Ph.D.
Harn will lead a Bachelor of Science program in Communication Sciences and Disorders that launches this fall and a Master of Science program that is scheduled to rollout in 2023. She will also oversee development of a clinic on Piedmont's Demorest campus that will provide treatment to area residents and real-life learning opportunities to Piedmont students.
"This is an incredible opportunity to build something truly innovative," she said.
Harn discovered speech language pathology at Louisiana State University after studying mass communications. Uncertain of her life's path, she considered a career in teaching, but advisors urged her to learn more about speech language pathology. Speech language pathologists work with patients of all ages to assess, diagnose, treat, and help prevent communication and swallowing disorders.
"I wanted to do something that would be a service to others, but I didn't know exactly what that would be. I went to the library, read about speech language pathology, and I thought, 'This is a perfect fit,'" Harn said.
Her decision has been reaffirmed time and again throughout her 30-year career.
Harn earned her doctorate in Communication Sciences and Disorders from Louisiana State University in 1995. She most recently worked as chairperson of Lamar University's Department of Speech and Hearing Sciences, which serves more than 200 students in undergraduate and graduate programs and the regional community through a speech and hearing clinic.
Harn has also authored more than 60 peer-reviewed scholarly articles.
One recent publication contributed to service delivery guidelines in school settings. Her findings could guide scheduling decisions for school systems, many of which face a shortage of speech language pathologists.
"My research has looked at many different topics and issues within speech language pathology, but there has always been one common theme: I consider myself a clinical scholar who strives to make a difference," she said.
At Piedmont, Harn aims to provide unique preparation for new generations of speech language pathologists. Piedmont's program will allow students to complete both their bachelor's and master's degrees in five years, rather than the typical six. Students will also benefit from clinical experiences and relationships with both their instructors and area practitioners.
"The difference between the program we're building here at Piedmont and other programs is philosophical. Students will receive personal attention and mentorship. They will engage in active learning opportunities and guided observations, all while being supported by their instructors," Harn said.
"Our graduates will be compassionate service providers who deliver the highest quality of care and who are always seeking new knowledge to better serve their patients."
Find more information on Piedmont University's academic offerings.