Back to news
Persevering through a Pandemic
Piedmont athletic teams had no problem getting dressed up for the fall season. Finding somewhere to go proved to be a challenge.
"Almost impossible," says athletics director Jim Peeples when asked how difficult it was to schedule opponents in the fall, "and I think that has been a drain on our coaching staff. They were given permission to do this, and they got the commitment from our administration. The frustration is not being able to find (other) people who are willing to do that."           
Piedmont administrators made the decision in August to open the college to in-person instruction and allow the school's 21 teams to prepare and participate in games and tournaments. The problem was very few NCAA institutions followed suit, meaning that two months after the start of classes the only sports that had been able to find anyone to compete against were men's and women's golf.           
Throw in the NCAA's decision to cancel all fall sports championships, and coaches and athletes both were forced to do some soul-searching about why they were pushing through practices, daily temperature checks and unpleasant weekly COVID-19 tests. Peeples thinks they liked what they found.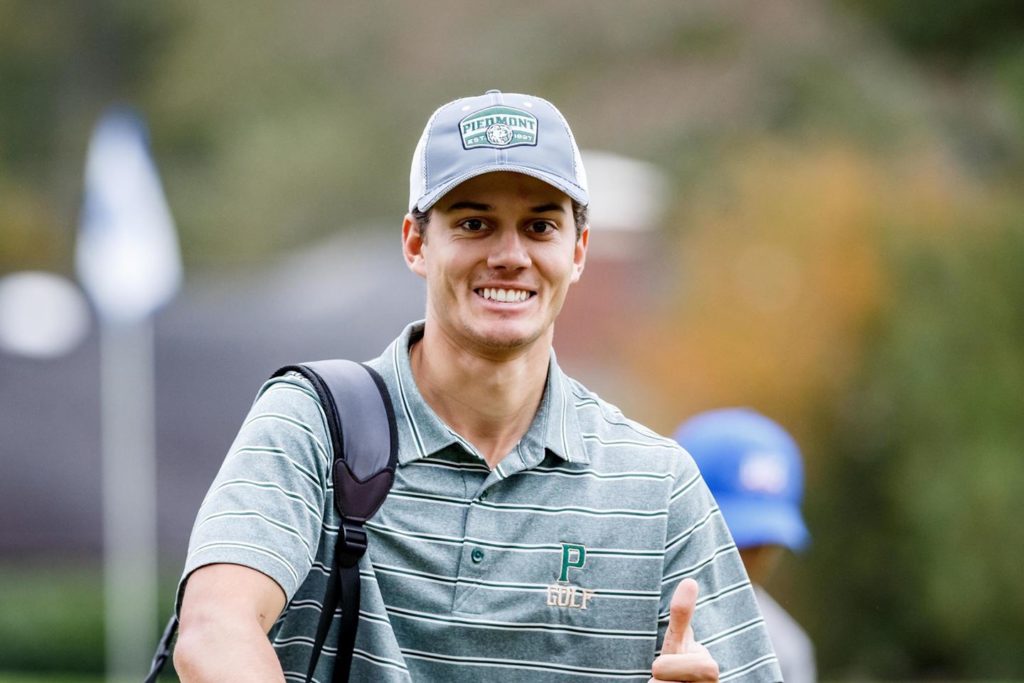 "What I've seen it is it was so tough on these kids in the Spring, and to come back and have the opportunity to be practicing and being in a routine – I think they're happy they get to do that." he says, referring to the season being halted in March when student were sent home for remote instruction in response to the pandemic. "There are many division III institutions that are not even allowing their teams to practice, so our kids see this as a blessing that we're having the ability to do what we're doing right now."           
About 10 percent of nearly 3,000 colleges nationwide were remote only for the 2020 fall semester, according to the Chronicle of Higher Education, and 34 percent more were primarily online. Only 27 percent were primarily or fully in person. Individual schools and conferences made their own decisions about whether to play sports in such an upended landscape. For cost and safety reasons many opted not to or abandoned attempts after COVID outbreaks.           
The USA South's member institutions voted unanimously in July to postpone conference competition until the Spring but left the option available for non-conference games or tournaments. Though only golf was able to take advantage initially, September experiences at the Transylvania Fall Invite in Lexington, Kentucky, and the JT Poston Invitational in Hartwell, in some ways turned out to be better than what would have been possible in a normal season.           
At the JT Poston, for example, the Lion men were the only non-NCAA Division I team in the six-school field but ended up finishing ahead of Mercer and Central Arkansas. In Lexington, the Piedmont men and women teed it up together for safety reasons, which is highly unusual.           
"That was cool for our athletes to compete against scholarship athletes … I think it's tremendous for the growth of the program," Peeples says. "And rarely in any golf events today do men and women play at the same time. They are always separate events."           
Peeples says the institution's can-do attitude extends beyond athletics. Theatre productions are still being held. So are concerts, art shows and other student activities.           
"President Mellichamp has encouraged all of us to forge ahead and find something that is close to normal for our students. He understands that these experiences make us Piedmont," he says. "Doing this takes courage. His leadership during this time has been inspirational."           
Though Piedmont has been more active than most schools in pursuing athletic competition, Peeples stresses safety has always been paramount and will remain so.           
"From the beginning the mindset was, 'how are we going to get our students back to campus in the fall safely and provide them the education that they deserve?'" he says. "We've put in place the things the NCAA has asked to do, and the protocols for the rest of the student body aren't that much different from what our student-athletes have."           
Also, the new men's and women's swim teams began practicing September 8 and were working out six days a week in preparation for the first meet in school history, which was scheduled for October 31 at Point University in Valley, Alabama. The inaugural home meet at the Ruby Fulbright Aquatic Center is slated for January 16.           
Coach Teddy Guyer mined Georgia heavily to build his roster from scratch, with 23 of 28 swimmers hailing from the Peach State. Twenty-six are freshmen.           
"COVID has affected our season with the cancellation of a few meets, so we're not swimming as many as we would like to," Guyer says.           
Normalcy will return, and when it does Peeples thinks it will come with a new perspective.           
"It's tough to see how difficult this has been on the student-athletes, but the realization that something can be taken away I'm not sure has ever been more real than in the moment that we're living in right now," he says. "I think there's a ton of valuable lessons that they're learning from this, and if they get to compete, it will be icing on the cake. And if we have the chance to compete for championships that will be like the candles on top."