Back to news
Remembering Anna
Last fall, the Piedmont community was shaken by news that one of its own—freshman Anna Mackenzie Whitlock—had died in an automobile accident while on the way to campus. In August, members of Anna's family visited the Demorest campus to celebrate her life and dedicate a memorial bench in her name.
The bench, flanked by three pink dogwood trees, is located near the Swanson Center for the Performing Arts & Communications. It's a place where Anna, a mass communications major, would have spent a lot of her time.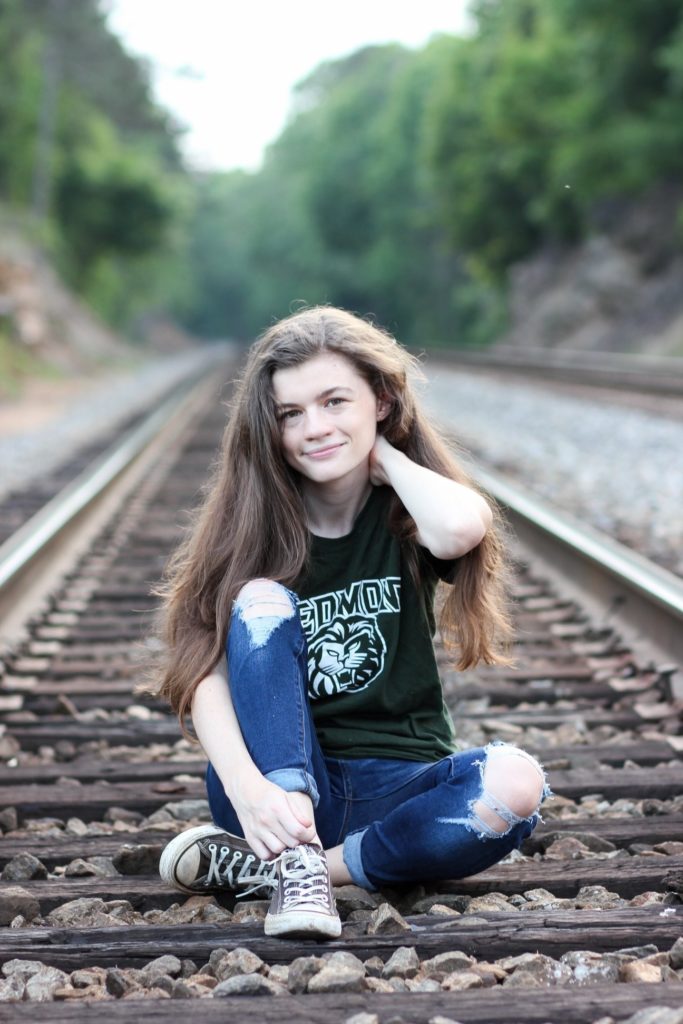 Known for her Christian faith, open heart, and caring nature, Whitlock was remembered with comments from friend and classmate Laura Platé '20, Dr. Joe Dennis, chair of the mass communications department, and Piedmont Campus Minister Tim Garvin-Leighton.
Platé, who described Whitlock as "a fellow Lion…an artist, an actress and a dancer," spoke to 40 students, faculty, and staff members who gathered for the mid-afternoon remembrance.
"College is for becoming who you are, and it is easy to see the fault in humanity in these moments—the fragility of the human experience," she said. "But we also see the good in people; the good that comes in our little college town tucked away in the foothills of the North Georgia mountains."
Following the ceremony, members of Anna's family—father Joey Whitlock '93, mother Leigh, and siblings Drew, Abigail, Maggie, and Maley—chatted with professors and posed for photos at the flower-laden bench.