Back to news
Bringing calm to chaos
Callahan serves with veteran-led disaster response organization Team Rubicon
Greyshirts are hard charging, take control and get-stuff-done types who bring a sense of calm after a catastrophe. They belong to Team Rubicon, a nonprofit organization led by veterans that utilizes the skills and experiences of military veterans with first responders to rapidly deploy emergency response teams.
Team Rubicon has deployed across the U.S. and around the world to provide immediate relief to those impacted by disasters and humanitarian crises.
"We challenge the idea that 'good enough' is an acceptable answer when people are suffering," said Brandon Callahan '14. He is operations manager for Team Rubicon's Project Rebuild program and based in Houston, Texas.
Callahan grew up in North Georgia and was dual enrolled at Piedmont while a student at Rabun County High School. History professor Dr. Al Pleysier is one of the reasons he came "right back to Piedmont" after serving six years in the U.S. Marine Corps. He'd taken a class with him.
Callahan was a Marine Reservist when he doubled-majored in history and criminal justice.
He was in graduate school at American University in Washington, D.C., in 2015 when he was so moved by the suffering following a 1,000-year flooding event in Columbia, South Carolina, that he took a break to go help out. That was his first experience volunteering with Team Rubicon.
"I fell in love," Callahan said.
He completed his master of science in justice, law, and criminology in 2016.
After Hurricane Harvey in 2017, Callahan was deployed to Houston. Harvey lingered in the area for four days that August, dropping historic amounts of rain. The Houston Chronicle reported that the total was approximately 27 trillion gallons, enough to fill the Astrodome 86,000 times.
That is the type of disaster that Team Rubicon Greyshirts tackle, and they can be on the ground in hours. Callahan said they "speak the same language" as the Federal Emergency Management Agency and similar state and local organizations. They reinforce them and amplify their efforts.
"Veterans who've been formerly deployed are not going to be as overwhelmed by the chaos that comes after a disaster, so we're able to bring some calm to that chaos and act swiftly and decisively when others may not," Callahan said.
Greyshirts show up, clean out houses and "rip out what needs to be ripped out," Callahan said.
"That is a good start. If you're a survivor of a disaster and a homeowner, that puts you on the right track. Now you're left with a house that is stripped down to bare studs and there's nothing in it," he said. "So, what comes next? Our Rebuild program launched in 2018 to rebuild people's houses free of charge."
To date, Project Rebuild has built 105 homes in Houston; 40 in Collier County, Florida, after Hurricane Irma; and 503 in Puerto Rico, which was also affected by Irma before Hurricane Maria devastated the island.
Team Rubicon got its start in 2010 after a 7.0 magnitude earthquake in Haiti. Co-founders Jake Wood and William McNulty gathered a small group of veterans, first responders, and medical professionals and headed for Port-au-Prince.
They stopped by an R.E.I. store to find matching shirts on their way to the airport to make that journey to Haiti. All they found on the clearance rack that covered the sizes they needed were grey Under Armour t-shirts. Hence, Greyshirts.
The name Team Rubicon came about because that first team crossed the Artibonite River from the Dominican Republican into Haiti. Julius Caesar had his Rubicon, the river he was ordered not to cross but did anyway, risking death. Like Caesar, what would become Team Rubicon had passed the point of no return. "Burn the boats" is a common refrain, meaning "just go. Don't look back. Make a decision."
"You might be wrong, or you might end up the emperor of Rome," Callahan said.
The logo is like the organization: disruptive in the best possible way. It flips the traditional red cross of aid on its side. The river down the middle is the Artibonite.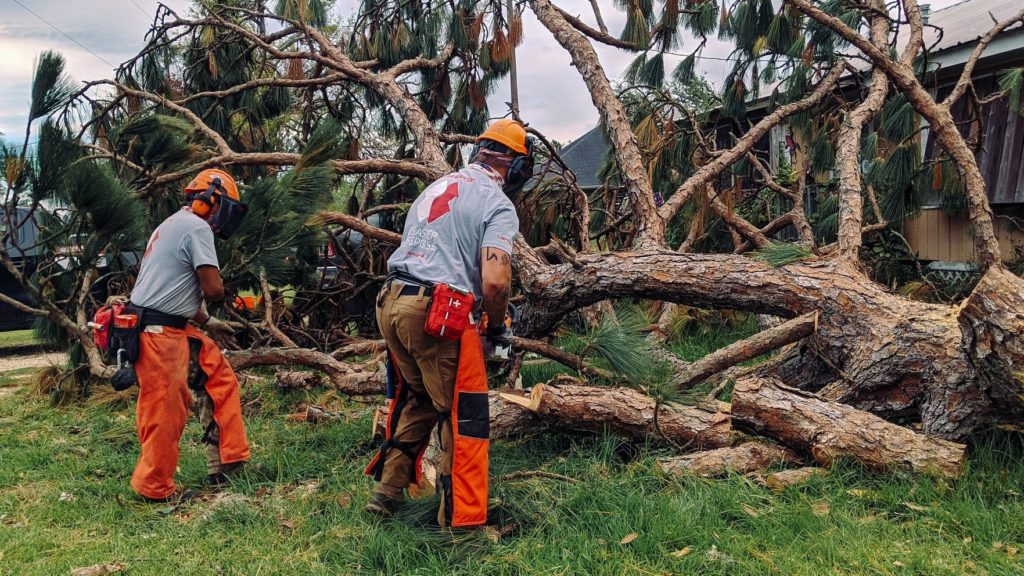 Restoring purpose
While all are welcome to join Team Rubicon—after a background check and some online courses—most of the 135,000 people and counting in the organization are military veterans. For them, Team Rubicon restores a sense of purpose and the camaraderie found in military service.
"Losing that support system of brothers and sisters amplifies every other problem in your life," Callahan said. "We're not a veterans' service organization. We don't provide services to veterans. We create opportunities for service so veterans can help themselves. It's an amazing model.
"There really is nothing else like it other than, for me, the Marine Corps. We in the organization point out all the time that it's all the things that we love about the military without all the bull," he said.
"Service is probably the best way that people can work on themselves," Callahan said. "In service of others—it's one of the noblest things we can do for our fellow humans."
There are no typical days, weeks, or months with Team Rubicon. Callahan would frequently travel in a "normal' year, but many in the organization now work from home due to COVID-19 concerns.
He was deployed for two weeks to New York City in the early days of the pandemic to assist multiple local and state agencies as well as several hospitals while Team Rubicon assessed how best to help out. The organization has leaned forward into the pandemic while aggressively seeking out opportunities to assist communities.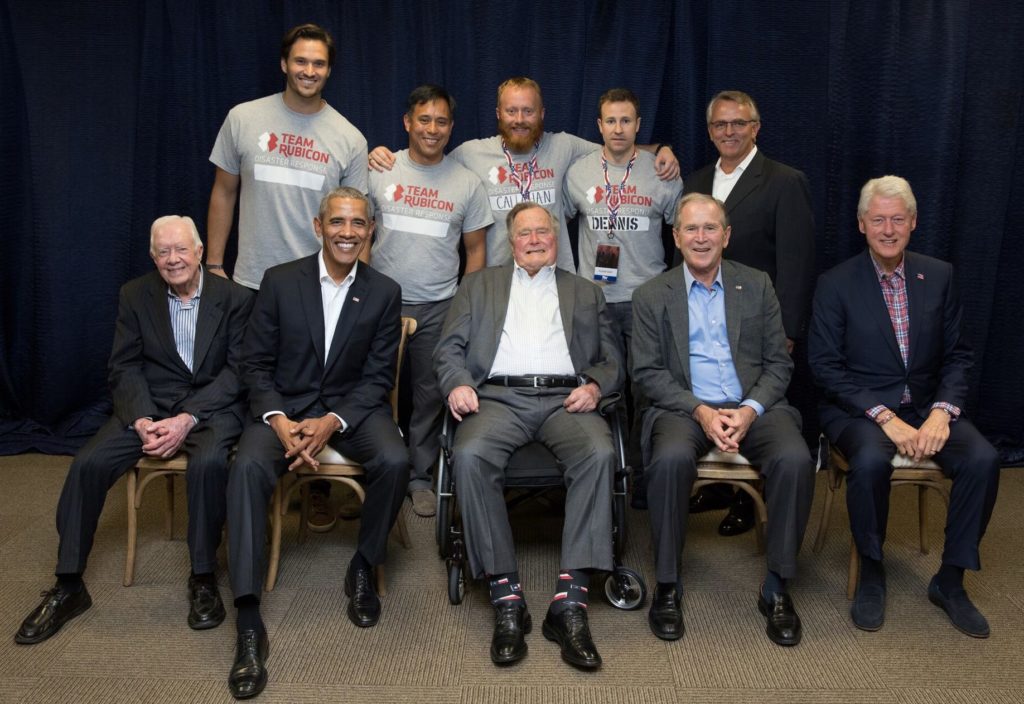 Callahan advises Piedmont students who are struggling with the changes brought about by COVID-19 to write their own story.
"You make the best of it, and if it doesn't turn out the way you wanted it to, that's on you," Callahan said. "Second, don't get discouraged when your story doesn't work out the way your draft looked. Don't be afraid to change. There is nothing wrong with a 'new normal.' It is what it is. Look for ways to make the best of it."
Callahan could have never predicted how his path would lead to a job he loves, but he does know that Piedmont prepared him. His passion as a student was debate, and he said "it has been entirely too long" since he has talked Dr. Janice Moss, the mass communications professor who leads the debate team.
"Everyone on the faculty and staff at Piedmont was open to not just me, but every student trying every crazy idea we had just to see what would happen," he said. "That's how you learn how to lead is you learn how to fail."