Back to news
Piedmont forensics students could help solve 15-year-old murder case
Haley Bolt '20, Veronica Cappas '20, and Breanna Kramer '20 may have helped solve a murder that happened when they were in kindergarten. Their work is evidence of Piedmont's powerful forensics program, one that takes students like them outside the laboratory and into real-world investigative work.
Bolt, Cappas, and Kramer helped develop fresh leads in the murder case while completing a semester-long internship with the rural North Georgia sheriff's office in the county where the victim's body was found. Despite the work of local and state investigators, and with even the cause of death in question, the case had gone cold.

The students and Piedmont Professor of Forensic Science and Criminal Justice Bruce Willis, who has decades of criminal justice experience and deep ties to law enforcement agencies in Georgia and beyond, worked alongside investigators to examine all the evidence gathered in the case, including witness statements.
They combed through the autopsy report, and using technology unavailable in 2005, created a map similar to a spider web to illustrate the connections of geo-mapping details from text messages and phone records. The case file went from slim to plump with possibilities.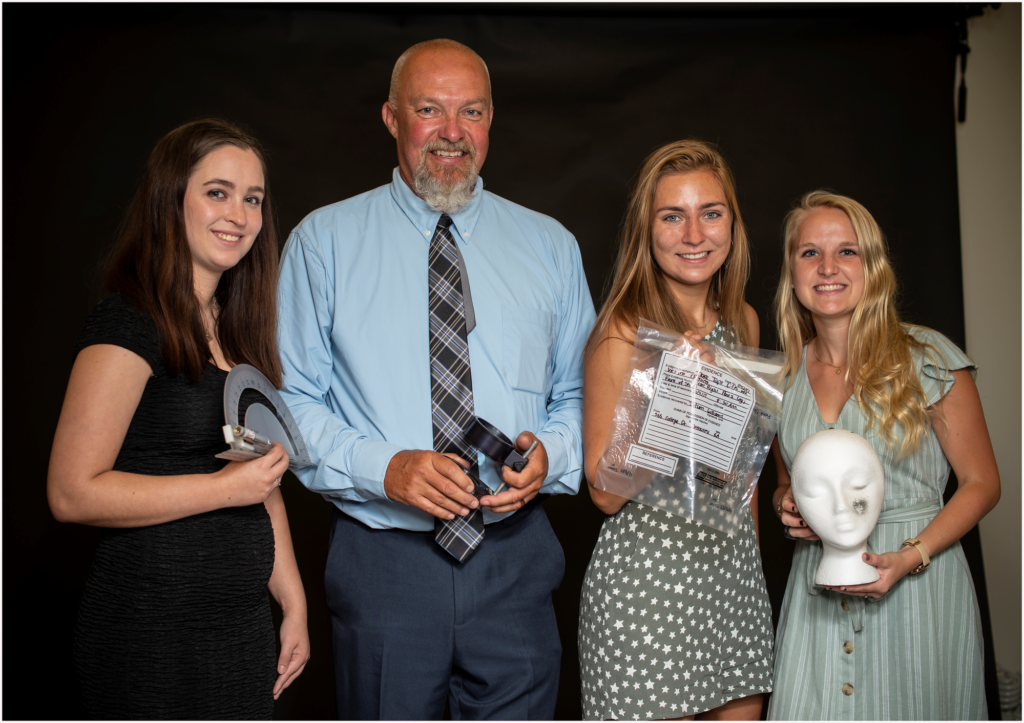 Now the students and Willis believe they know who murdered the victim. Willis said the three are "chomping at the bit" for an arrest to be made. He has promised to text them as soon as he knows.
"It was cool to be part of a real investigation," Kramer said. "We weren't just interning. We got to do what everybody else was doing. It definitely opened my eyes to a lot more of what happens in the field."
They worked on other cases, too, and found it is not always as thrilling as popular television shows make it out to be, though one did lead to multiple arrests for drug trafficking.
"You have to lower your expectations a little bit with what the investigation actually offers," Bolt said. "Some of the cases we dealt with didn't have a whole lot of anything to go on."
What impressed Willis most about the trio was their willingness to do more than was required. Bolt and Cappas volunteered to process evidence. Kramer assisted the a county coroner's office with everything from administrative file work to examining crime scene photographs.
"They're volunteering their time because they're inquisitive. They want to know how to do it," Willis said. "Outside of that, if you called them right now, they would come to help, which is really uncommon."
All three students conducted independent research on medicolegal death investigations while at Piedmont and are pursuing master's degrees. Kramer will attend the University of Memphis and plans to become a forensic anthropologist. At Piedmont, she researched the effects of diabetes and hypertension in post-mortem changes.
Bolt is headed to Marshall University for its forensic science graduate program and plans to be a crime scene investigator. She examined the effects of moisture, sunlight, and shade on tissue in post-mortem intervals for her research.
Cappas' ultimate goal is to work for the U.S. Army Crime Lab. She will continue her groundbreaking research on microbiology present on decedents at Pennsylvania State University, a school she chose because "it felt like Piedmont to me. I wouldn't be just another number there." Her groundbreaking work may lead to a field test kit that could determine the time of death faster than is now possible.